| The Moment |
Living Higher: A Shepherd and the Youngest Members of the Flock | June 8, 2021
Late at night, after the mitzvah tantz was over, the streets of Ramat Vizhnitz in Haifa came alive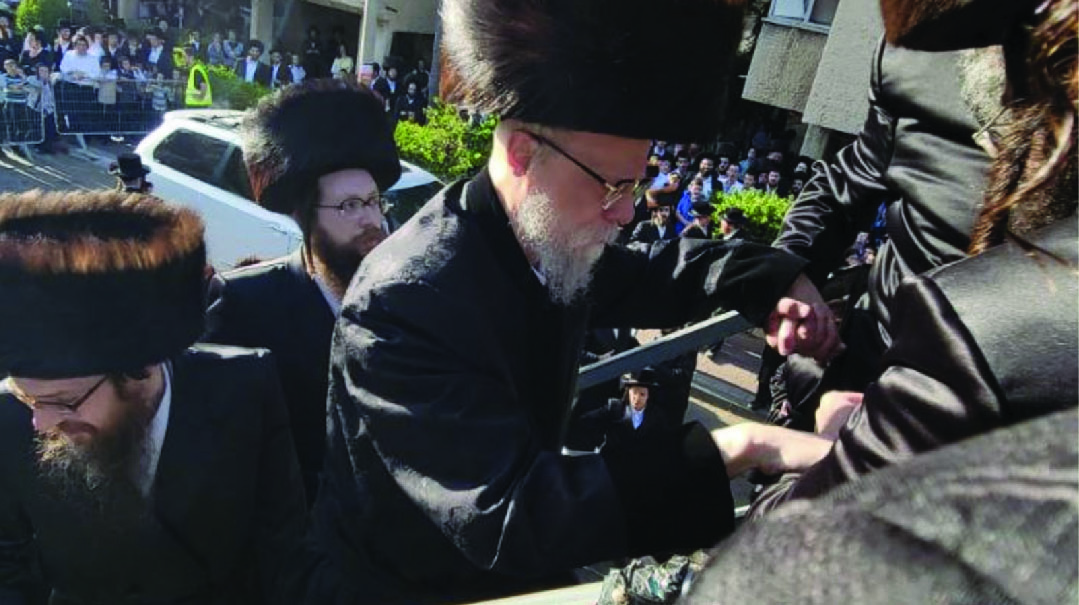 The season of grand "rebbishe" weddings continued with the match between the courts of Vizhnitz, Satmar, and Seret-Vizhnitz, the granddaughter of the Seret-Vizhnitz Rebbe marrying a grandson of Vizhnitzer Rebbe Yisrael Hager, a son of Rav Chaim Tzvi Meisels, the Satmar rosh yeshivah in Bnei Brak.
In accordance with safety regulations, the wedding was held in a Haifa stadium rather than in a massive packed beis medrash, and the children had to content themselves with taking part in the wedding via a livestream. It just wasn't the same as being there in person.
But late at night, after the mitzvah tantz was over, the streets of Ramat Vizhnitz in Haifa came alive as the Seret-Vizhnitz Rebbe returned. Then, he asked that all the children join him in the street — and the Rebbe and the large circle of young boys formed a circle, just them, a personal moment between a shepherd and the youngest members of the flock.
(Originally featured in Mishpacha, Issue 864)
Oops! We could not locate your form.
>