| The Rose Report |
Learning a Lesson from Ben & Jerry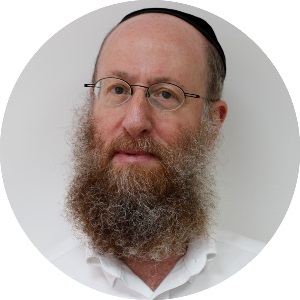 | August 3, 2021
Forget Ben and Jerry's; what about sovereignty?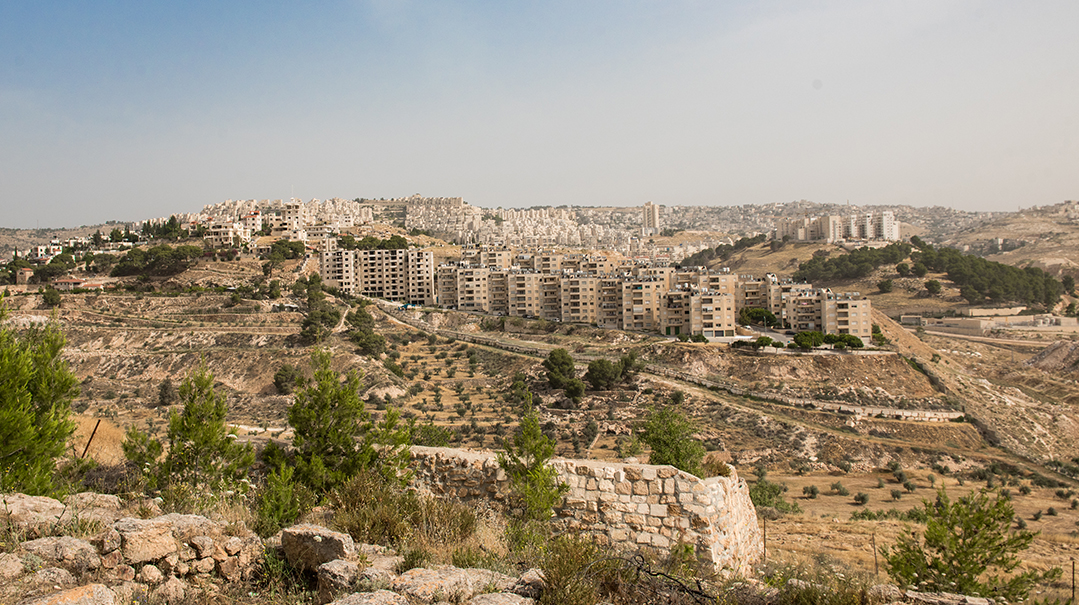 When it comes down to it, there is a lot of competition in freezer cases for Ben & Jerry's ice cream, including healthier desserts with fewer calories and less trans fats and sugar.
So even if Ben & Jerry's follows through on its proposed boycott, and stops selling its brand in Judea and Samaria (Yesha) at the end of 2022, Yesha's estimated 475,000 Jews will endure and maybe even trim down a bit. And if they just can't make it through dinner without a fix of dulce de leche — a craving I certainly relate to — they can drive west of the Green Line to the nearest supermarket, which still gets Ben and Jerry's corporate hechsher, and buy it there.
There are workarounds. The real scoop is that the Jews of Judea and Samaria absorbed a much bigger defeat last week when the Knesset voted 64-50 against applying Israeli sovereignty to the lands Israel captured from Jordan during the 1967 Six Day War.
The opposition, headed by the Likud, brought the measure to a vote to embarrass Prime Minister Bennett and other right-wing defectors to his government, who adhered to coalition discipline and voted against sovereignty, despite their lifelong support of the settlement movement.
But it's the opposition, mainly Binyamin Netanyahu, who ought to hang their heads in shame. The former prime minister bungled a golden opportunity to bring sovereignty to a vote last year, under the supportive watch of then-president Trump.
The old saying that the Palestinians "never miss an opportunity to miss an opportunity" can now be applied to the Likud.
Yes, the Likud has all sorts of excuses.
Sovereignty's backers in the Trump administration got cold feet shortly after the January 2020 White House announcement green-lighting Israel to apply the measure to some 30 percent of Judea and Samaria. That's a good excuse, but Israel got a second chance during Secretary of State Mike Pompeo's Israel visit in May of that year when he said the decision was Israel's to make.
Dissension within the ranks of the settlement movement gave Netanyahu another excuse to hold off after some Yesha leaders objected to the apparent exclusion of a dozen outlying Jewish communities from that 30 percent solution.
That's true, too, but the maps could have been tweaked at a later date. Aside from that, when Netanyahu needed a parliamentary victory, he would either ignore the opposition or steamroll them into submission.
A third excuse was that the Abraham Accords was a zero-sum game. Israel was forced to choose between sovereignty or forgoing diplomatic relations with the UAE, Bahrain, Morocco, and Sudan.
That might have been the strongest argument, but the Abraham Accords have survived a few jolts in the past year. These include radical political changeovers in the US and Israel, the Biden administration's temporary suspension of F-35 sales to the UAE, and an Israeli freeze on an oil deal with the UAE due to environmental concerns.
Chances are the Abraham Accords would have survived sovereignty as well, provided Israel implemented it incrementally and sold it the right way.
Here is where successive Israeli governments have stumbled. They either pine for the peace that is never reciprocated or provide long-winded protestations and explanations instead of keeping sovereignty simple.
Here's what sovereignty does not do.
It does not close the door to peace between Israel and the Palestinians. The Trump plan left 70 percent percent of Yesha for further discussion.
It's not a land grab. Sovereignty is a recognition of already-existing facts on the ground. Just as Jews can remain in place, so can the Palestinians.
What sovereignty does is to take the same services and rights that Israelis enjoy in Tel Aviv and Haifa and grant them to the Jews of Judea and Samaria. New roads could be built and existing towns expanded to accommodate natural growth, without hurdling the extra layers of bureaucracy imposed by the current system, under which Yesha is run by a military governor and a civilian administration whose interests often run counter to that of its charges.
If Israel wants to persuade the international community that Judea and Samaria are not occupied territories, there's no better way to do so than to announce it is bringing military rule to an end and replacing it with Israeli law.
That's not to say this would be a riskless transaction.
Every act of diplomacy contains embedded hazards. The wrath of Ben & Jerry could be minor compared to the world's reaction, at least initially. However, maintaining the status quo is an open invitation to Israel's enemies and detractors to ramp up political pressure, boycotts, and land grabs that weaken Israel's security.
According to Regavim, a Jewish NGO that monitors Israeli land interests in the Negev and Judea and Samaria, Palestinians already control 25% of Area C. Under the Oslo Accords, Area C is designated for sole Israeli security and civilian control. The PA's percentage has been rising incrementally, but methodically over the years, thanks partly to funding from the EU, Turkey, and Qatar.
Even those who voted for sovereignty last week in the Knesset will admit that if Israel didn't pull the sovereignty trigger under Trump, it certainly won't do it with Biden in the Oval Office.
That's also a tough argument to overcome. But when Bibi was prime minister, he often claimed that under his watch, he built Israel into a great power. This was a typical Netanyahu swagger, yet in 2019, US News and World Report ranked Israel the world's eighth most powerful country on the planet based on a combination of its economic and political influence, international alliances, and a powerful military.
If you want to be important, you've got to act important.
Biden hasn't been playing Uncle Joe with Israel, but his administration did agree to keep the US embassy in Jerusalem. While the State Department vacillates over Trump's declaration recognizing Israeli annexation of the Golan Heights, it did double-down on Trump's recognition of Morocco's claim to Western Sahara.
Israel should insist on the same treatment in Judea and Samaria.
Warped as Ben & Jerry's boycott decision may have been, they based it on what they considered to be their set of corporate guiding principles, and they appear unperturbed by the fallout.
Perhaps the lesson Israel needs to learn from the Ben & Jerry's "crisis" is that Israel too can take bold steps, based on its own set of guiding principles, and learn to preempt and manage political fallout with greater sophistication and self-confidence.
(Originally featured in Mishpacha, Issue 872)
Oops! We could not locate your form.
>