| The Rose Report |
Leak in the Court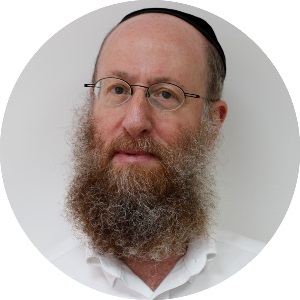 | May 10, 2022
America reels in the wake of a stunning disclosure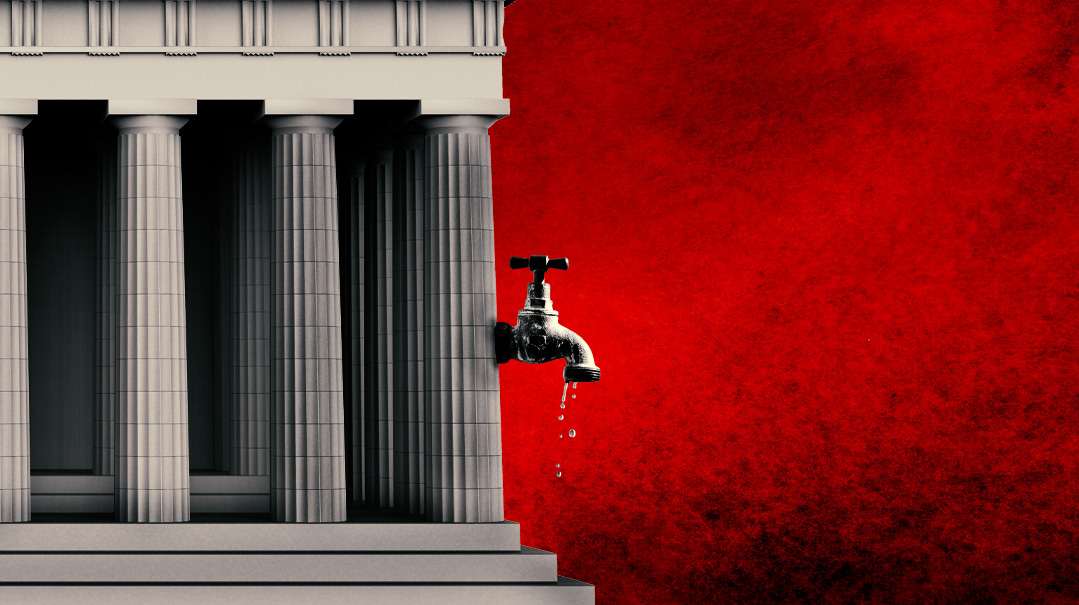 For nearly 50 years following the landmark Supreme Court decision in Roe v. Wade, pro-life and pro-choice forces have battled bitterly and publicly over the sanctity of life. Now a source within the Court's staff has leaked news that the conservative majority is poised to reverse that decision — blindsiding the justices and roiling an already tense climate in Washington
Visitors to the Supreme Court building in Washington, D.C., are often fascinated by several statues depicting the allegorical "Lady Justice." In some of them, Justice is wearing a blindfold, meant to symbolize that the law is impartial.
That blindfold has taken on a new meaning. The Supreme Court was caught with its eyes closed last week when an insider with knowledge of court deliberations leaked a decision due next month, even providing a copy of an unfinalized draft opinion to the media in the case known as Dobbs v. Jackson Women's Health Organization. According to the draft, the court will uphold the state of Mississippi's law banning abortions after 15 weeks, and take that one giant step further by overturning Roe v. Wade, opening the door for every state to make its own laws on when and whether a woman can legally end her pregnancy.
The Supreme Court had a liberal majority when it voted 7-2 in Roe v. Wade, but the new right-wing majority entrenched by former president Trump's appointments of three conservatives has changed the tone and the mood of the nation's highest court.
"It is time to heed the Constitution and return the issue of abortion to the people's elected representatives," Alito wrote in the leaked draft, referring to the individual states.
The Supreme Court is traditionally a bastion of confidentiality. In the same vein, the Federal Reserve Board is also intended to be a fortress of financial integrity, although a few Fed governors have been caught trading in the past two years based on knowledge of how the markets would react to their decisions. So if integrity is now in the eye of its beholder, it's not far-fetched that a budding lawyer clerking for a Supreme Court justice might swipe a confidential document and leak it to a friendly journalist.
Leaking a court ruling in advance does, however, represent a major breach of protocol and tradition, says Nathan Lewin, founder of the Washington-based law firm Lewin and Lewin LLP. Lewin, who has been Orthodox Jewry's foremost advocate at the Supreme Court for as long as Roe v. Wade has been around, clerked for Justice John Harlan in the early 1960s, and can vouch for how Harlan solemnly guarded the court's confidentiality.
"He intended that his personal papers be burned after he left the court, although I was told that memos I wrote to him as his clerk could be found many years later at Rutgers University," Lewin said, adding that when Justice Harry Blackmun passed away in 1999, he bequeathed his papers to the Library of Congress, who only began making them public more than a decade later.
Chief Justice John Roberts, who confirmed the authenticity of the Alito draft, ordered an internal investigation to find the source of the leak. A Senate Judiciary Committee panel held hearings last week to discuss ethics reforms at the Supreme Court.
"Anyone who has ever clerked for the Supreme Court was taught that everything that happens is confidential," Lewin said. "If they find out a law clerk leaked it, that law clerk will be fired and will never be able to practice law in the future."
Nothing's Final Yet
The leaked ruling involves a lawsuit brought by Mississippi's only abortion clinic, Jackson Women's Health Organization, against the state health department, led by health officer Thomas Dobbs, to overturn the state's Gestational Age Act, which bans abortions after 15 weeks of pregnancy except in cases of medical emergencies or severe fetal abnormalities. Normally, medical science considers 23 or 24 weeks the earliest stage at which a fetus can be viable outside the mother's womb.
The Catholic News Agency, a pro-life media outlet, reports the Dobbs case "centers on the question of whether all pre-viability prohibitions on elective abortions are unconstitutional, or whether states can ban abortion [even] before a fetus can survive outside the womb." The case challenges two landmark abortion cases, Roe v. Wade and Planned Parenthood v. Casey. As applied, both cases allow abortions as late as 24 to 28 weeks into pregnancy.
The Supreme Court heard arguments in the Dobbs case in November, and probably took a non-binding vote in December, with a majority voting to uphold the Mississippi law, and either five or six justices in favor of a broader ruling that reverses Roe v. Wade.
At that point, Chief Justice John Roberts would have instructed Justice Samuel Alito to draft an opinion on behalf of the majority. This is standard procedure; however, it does not indicate the ruling is final.
The Alito draft called Roe "egregiously wrong from the start," saying its interpretation of the Constitution was "remarkably loose" and that "no such right is implicitly protected by any constitutional provision." The draft is dated February 10, 2022, and Nathan Lewin suggests there may have been two or three rounds of revisions since then.
"Some justices may have joined [with Alito] only on the condition that some language would be changed, and that's common in Supreme Court opinions," Lewin said. "Now, do I think any of the justices will change their votes because of this leak? I don't think so, although the person who disclosed it hoped that would happen. I believe the justices are confident enough in their opinions that they won't be influenced."
Finding the Leaker
The leak has all the makings of a whodunit. Writers for SCOTUSblog, founded in 2002 by husband-and-wife team Tom Goldstein and Amy Howe, are doing their detective work. (SCOTUS is a commonly used acronym for Supreme Court of the United States.)
Ellena Erskine, the manager of the blog, noted that "Supreme Court decisions are not classified, and disclosing them is not a crime in and of itself, but legal experts say the leak could still trigger criminal liability if the leaker broke other laws in connection with the leak (such as hacking a computer)."
Tom Goldstein penned an interesting piece in which he asked whether the leaker was a liberal hoping to spark an outcry that might pressure the court to change its mind, or a conservative delighted with the tentative decision.
Goldstein suggests there may have been two different leakers responsible for a total of three leaks. He says the Wall Street Journal was the first to report that Alito had drafted a majority opinion to overrule Roe. Goldstein assumes that a conservative clerk would be most likely to leak to a politically conservative publication such as the WSJ.
Following that, Goldstein writes that Politico received two separate leaks. The first of these two came from a liberal familiar with the court's deliberations, who told Politico that five members of the court — Alito, Clarence Thomas, plus the trio of Trump appointees, Brett Kavanaugh, Amy Coney Barrett, and Neil Gorsuch — originally voted to overturn Roe and have stuck to their guns through later votes and drafts.
The third leak was the actual draft of Alito's opinion.
However, Goldstein also raised the possibility that Kavanaugh and Barrett might still be holdouts while awaiting an alternative opinion from Chief Justice Roberts, who has become a moderate voice on the court.
[One may recall it was Roberts's somewhat convoluted ruling that left Obamacare intact, much to the dismay of conservatives. —Ed.]
Goldstein asks, considering all of the circumstances, "which ideological side would think it benefits from leaking the opinion? It seems to me, that is the left."
He reasons: "I can see conservatives believing that they would gain from leaking the fact that Kavanaugh had originally voted to strike down Roe. They might believe it would tend to lock him into that position… The question here is who believed they would benefit from leaking the opinion itself. That document was much more likely to rally liberals than conservatives. It brought home the fact that the court was poised to overrule Roe in much more concrete terms… My guess is that someone on the left felt somewhat justified in releasing the opinion in response…. That leak was a historically unprecedented violation of the deepest and most solemn trust among the justices and the court's staff. It wounded the institution."
As to the identity of the leaker (or leakers), Goldstein doesn't finger anyone, but he says the likely culprit would be an insider with good connections to Josh Gerstein, the Politico legal affairs reporter, and/or Alexander Ward, Politico's national security reporter, who shared the byline on the scoop.
It's Only a Beginning
Whoever did it, and for whatever the motive, the leak has created a firestorm in Washington, and across America.
Pro-choice forces who favor keeping Roe v. Wade as the law of the land protested in front of the Supreme Court, in front of the homes of several right-wing justices, and on the streets of many major US cities over the weekend. Some ended in clashes with police.
Liberal members of the House of Representatives are seeking ways to preempt the Supreme Court ruling by passing legislation protecting a woman's right to choose, but such legislation has no chance of passage in the Senate.
If the final ruling is issued showing that Alito successfully maintained the anti-Roe majority, it would open the door for individual states to pass laws to suit their population. Since Mississippi enacted its new strict law, at least three more states, including Florida, Arizona, and West Virginia, are trying to pass similar bans, while some states under Republican control could consider much tougher bans or even outlawing abortions entirely.
States controlled by liberal Democrats might counter by passing more permissive legislation, which means women could travel to a state of their choice to obtain the procedure. The question then is what happens to women who can't afford to travel or pay for the procedure. Would funding still be available for them?
"This is only the beginning of the story, and not the end," says Rabbi Yaakov Menken, managing director of the Coalition for Jewish Values (CJV), which represents more than 2,000 Orthodox rabbis in matters of American public policy.
The CJV joined in an amicus curiae (friends of the court) brief along with the Jewish Pro-Life Foundation, Rabbi Yaakov David Cohen, Rabbi Chananya Weissman, and Bonnie Chernin (president of the Jewish Life League), in urging the Supreme Court to strike down Roe v. Wade. Written by attorney Allan Parker of San Antonio, Texas, the brief called abortion "an appalling crime against humanity" and suggested a reversal of Roe would "begin the process of reconciliation with our Creator."
Rabbi Menken says pro-choice supporters are exaggerating the impact of a reversal of Roe, and also contends that the pro-choice forces are exaggerating both their own supporter numbers and overall support for abortions.
He pointed to a Knights of Columbus/Marist Poll taken in January showing that 71 percent of Americans support legal limits on abortion. Even among the younger generation, the poll showed that as many as 41 percent of Gen Z and millennial respondents support tougher restrictions, while a large majority either "oppose" or "strongly oppose" diverting tax dollars to support abortions.
"Put it this way," Rabbi Menken says. "If it were true that the overwhelming majority of Americans supported the permissive policies suggested by left-wing groups, would they be panicked by the very idea that control of such laws would be returned to the democratically elected state legislatures? What they're telling you and what the truth is are two different things. Most Americans do support reasonable controls on abortions."
(Originally featured in Mishpacha, Issue 910)
Oops! We could not locate your form.
>