| A Summer Well Spent |
Language of the Heart
| August 24, 2021
"It was an intense, passionate, spiritually charged summer — and even without relaxing, we were rejuvenated and reinvigorated"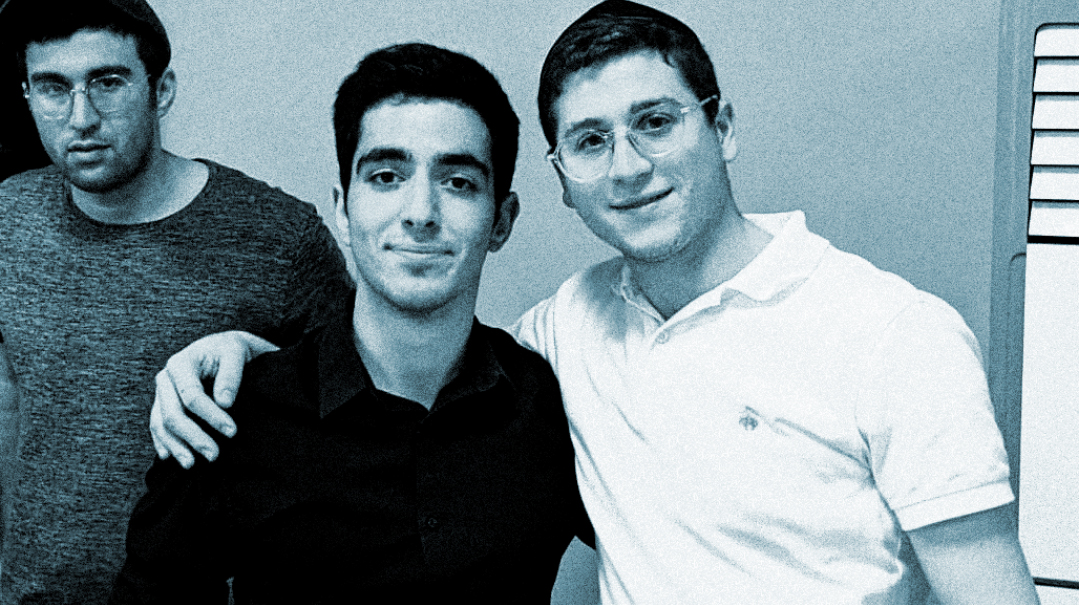 As told to Yosef Herz
There's a certain thrill in planning the "best summer ever," whether that means an adventurous cross-country road trip, having a blast in camp as one of the cool staffers, or some exotic vacation destination. But sometimes the greatest opportunities are the ones that aren't even about you. What happens when you spend your summer in the service of others?
Yehoshua Dessler, 23, Cleveland, Ohio
Summer spent in: Senino, Russia
"I can't adequately describe the feeling of being honored with sandek at a teenager's bris"
While the 70-yearlong Communist chokehold on the Soviet Union dissolved in 1989, the decades of oppression behind the Iron Curtain left their mark, especially on the Jews of Russia who had largely been cut off from their mesorah. At the Agudah convention that year, a plea went out to the American Jewish community to get involved and make a difference. Philadelphia Rosh Yeshivah Rav Elya Svei immediately jumped into action and put together a group of balabatim who created "Operation Open Curtain," chaired by my uncle, Mr. Reuven Dessler. Among the many mosdos founded by Operation Open Curtain was a boys' and girls' summer camp.
The girls' camp maintained an incredible streak since its inception, but their male counterpart wasn't so lucky: In 2008, the boys' division took a ten-year hiatus; it took until 2018 for a group of generous donors to resuscitate it. That summer, I and two American yungeleit, Reb Shlomo Duetsch and Reb Shmuel Dimarsky, boarded a Moscow-bound Aeroflot plane to run Operation Open Curtain's Camp Eitz Chaim under the direction of Rabbi Dovid Laugunov. None of us spoke Russian, and we certainly couldn't drink more than an ounce of Stolichnaya Vodka, but we were able to connect with the boys through a different type of spirit.
Many of our campers had never experienced a Shabbos before in their lives, and most of them had zero prior exposure to Yiddishkeit. For those three weeks, we gave it our all — prizes, singing, hugs, and dancing, showing our campers that Yiddishkeit isn't some dead ancient relic of the past, but very much alive and vibrant.
I don't think I ever worked so hard — I would collapse into bed at 4 a.m. and be back at it three hours later. There were nights that we went without sleep completely. But what we lacked in sleep, we made up for in adrenaline. The ruach in camp was electric — there was a burning spiritual energy as we celebrated campers undergoing bris milah, putting on tefillin, keeping Shabbos for the first time, making alef-beis siyumim, or decorating yarmulkes, tying tzitzis, and baking challah. I can't adequately describe the feeling of being honored with sandek at a teenager's bris, as Maxim became Chaim.
A Russian counselor whom we had taught how to don tefillin came over to me a few days later, teary-eyed and thanking me profusely. We had a deep, heartfelt conversation about Hashem, Torah, and about life. Shortly afterward, he too underwent a bris, accepted "Ezra" as his name and was mekabel the mitzvah of tefillin. The only issue was that he'd been borrowing my pair every day until then, and when he went back to his secular home, he'd be tefillin-less, unless we acted quickly. I made a series of calls, found a not-so-direct ride to our camp in the middle of the Russian wilderness, and three day later, Ezra was holding his first precious pair of tefillin. Another time, a Russian staff member asked me for a pair of tzitzis — and not wanting to lose the moment, I opened up my shirt and gave him my own pair before retrieving another pair for myself. Two weeks after the summer, I got a text message from this staff member: "Thx for the tzitzit. I now make al mitzvas tzizit every day."
The achrayus that comes with such a setting can be overwhelming — you are surrounded by opportunities that can have an impact on generations, and we took full advantage. Sleep-deprived, hungry, and without a moment's letup, we forged on, teaching our young charges the basics of Yiddishkeit, and showing a generation of Russians that it's the greatest joy in life.
We saw the spark of Torah and mitzvos start to flicker in camp, but the kiruv professionals back in Moscow tell us it doesn't end there. They tell us that the boys come back with a stronger Jewish identity and are far more likely to attend Jewish schools and events, and from there go on to learn, explore, and commit to a life of mitzvah observance. It was an intense, passionate, spiritually charged summer — and even without relaxing, we were rejuvenated and reinvigorated.
(Originally featured in Mishpacha, Issue 875)
Oops! We could not locate your form.
>