| Recipes |
Lamb Chummus Plate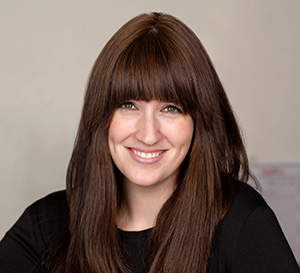 | February 24, 2021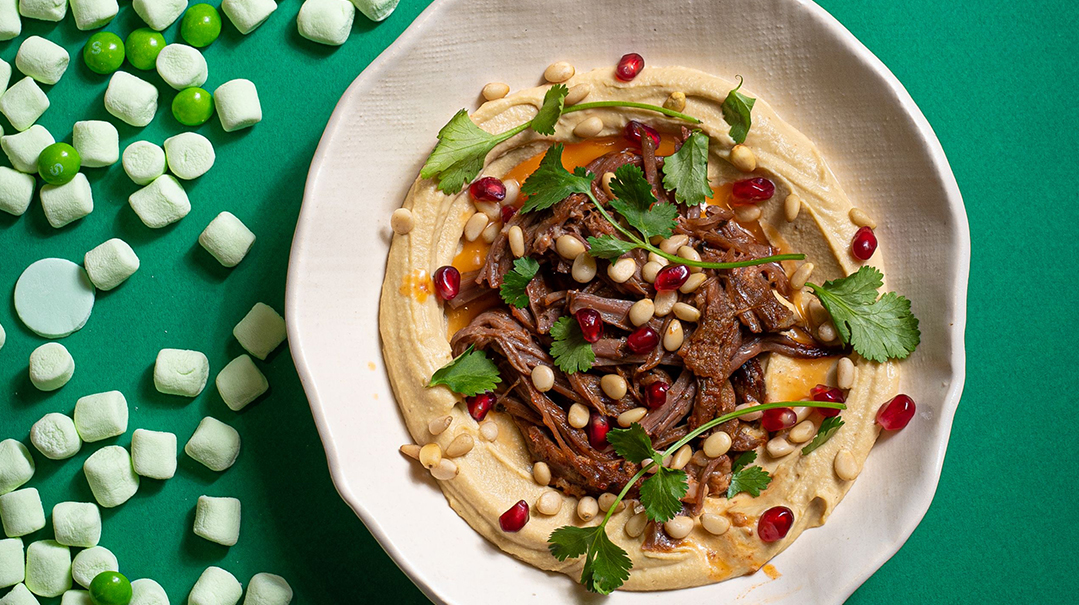 Food and prop styling by Renee Muller
Photography by Hudi Greenberger
Lamb Chummus Plate
This looks like a laundry list of ingredients, but it's not complicated if you do what I do and stand in front of the spice cabinet, pull them out, use them, and put them right back. This is my go-to dish to elevate any meal from nice to amazing in one easy swoop.
SERVES 4 AS A MAIN DISH, 8 AS A SIDE/COMPLEMENTARY DISH
2½ lbs (1.1 kg) lamb breast or lamb shank (or use 1½ lb/680 g lamb cubes or shish kebab, if your butcher has)
3 Tbsp tomato paste
1 Tbsp balsamic vinegar
1 Tbsp maple syrup or honey (optional)
1 Tbsp paprika
1½ tsp dried parsley
¼ tsp pepper
¼ tsp dried mustard (optional)
½ tsp cumin
1½ tsp minced onion
1½ tsp minced garlic
1½ tsp dried rosemary
1½ tsp salt
2 cups chicken stock
12 oz (340 g) good-quality chummus
fresh cilantro or parsley, for garnish (optional)
pine nuts, for garnish (optional)
pomegranate seeds, for garnish (optional)
Preheat oven to 300°F (150°C).

Combine tomato paste, balsamic vinegar, maple syrup, and spices. Spread liberally on lamb in a baking pan. Pour chicken stock halfway up the pan, being careful not to wash off any of the seasonings. Cover tightly and bake for 4 hours.
Allow to cool slightly, then shred the meat with 1–2 Tbsp of liquid from the pan. If making in advance (and I suggest you do), heat up the meat before serving in a frying pan so the pieces are slightly crisped.
To serve: Spread chummus on the plate. Heap the lamb into the center and garnish with herbs, pine nuts, and pomegranate seeds, or garnish with nothing at all. It's still delish.
Note: if you make this, you must reserve the leftover liquid from the lamb and use it in your cholent. It's truly next level.
(Originally featured in Family Table, Issue 732)
Oops! We could not locate your form.
>