| Windows |
Kollel Wife on a Motorcycle
| December 18, 2019
"You bought a motorcycle?!" I look down incredulously at Leah Bogatz and laugh out loud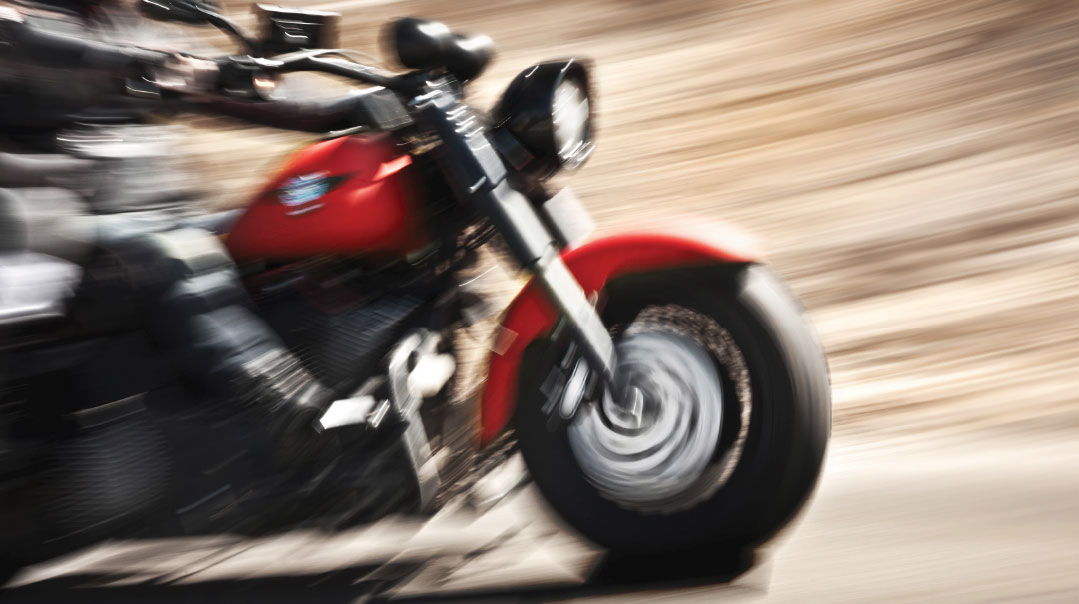 "So, I told my husband that if we sent in 100 lirot a month, then in one year I'd have a motorcycle. All those mornings the bus didn't show up, I wouldn't have to waste money on a taxi.
"I guess he was busy learning and not really listening, but I didn't realize it at the time. I let the company know I was interested, and every month, for a year, 100 lirot came off my paycheck."
"You bought a motorcycle?!" I look down incredulously at Leah Bogatz and laugh out loud.
You'd be forgiven for thinking you're looking at an ancient relic from another age when seeing Mrs. Bogatz for the first time. Her papery thin skin clings loosely around her fragile bones. Sparse white hair peeks out of her hair covering, her light blue eyes are shadowed, and she seems all but swallowed up by the quilt on her bed.
The first time I meet her, she's approaching 90. Her daughters ask me to stop by and have a chat between her lineup of caretakers. At first glance it's hard to believe there's actually a person I can talk to inside this wizened, wrinkled old woman — but that's only until she opens her mouth. She's wise and witty, and often makes her listeners laugh twice: a polite little titter after she speaks and a guffaw a moment later when they get it.
If age has dimmed her mind at all, it's only to my advantage, since I'm no match for her. I try to cajole her into eating a whole slice of toast for breakfast, but she tells me to give her only half. "You can't eat half a slice of toast for breakfast," I say, slightly exasperated.
"All right then, give me a quarter."
At lunch, I try to spoon another bite of chicken from a bowl of soup into her mouth. "No, no more chicken. I can't stomach it."
"But chicken is protein," I try to convince her, launching into a discourse on the nutritional and gastronomic benefits of chicken.
"Oh, do you really think so?" she says raising her eyebrows. I think I've finally got her, but realize a beat too late that she's got me, as she finishes with a satisfied smile, "Then you eat it."
The striking contrast between the body — old, decrepit, just barely functional — and her oh, so sharp mind make her all the more delicious to me, leaving me licking my fingers and craving more. I try to think of a tangible comparison — maybe a sticky sweet cinnamon bun? No, there's nothing sticky sweet about Mrs. B. She's more like my mother's melt-in-the-mouth barbecue ribs and homemade sauce; rich and savory, with layers of flavor, each vying for my taste buds' attention.
In the months I've gotten to know Mrs. B., during my shifts as her companion, I've often pictured her scurrying around this apartment as she must have in her younger years.
Her daughters, all grandmothers by now, are the most wonderful people, and extremely dedicated to her. Surely they must mirror what they've seen growing up. I can tell by the way she forces herself to sit up, to move by sheer willpower, that she's always been this way.
(Excerpted from Family First, Issue 672)
Oops! We could not locate your form.
>