| Personal Accounts |
Keys to my Heart | October 13, 2016
That piano followed me through each stage of my life, from home to home and room to room, until I had children of my own, and it became the center of our family.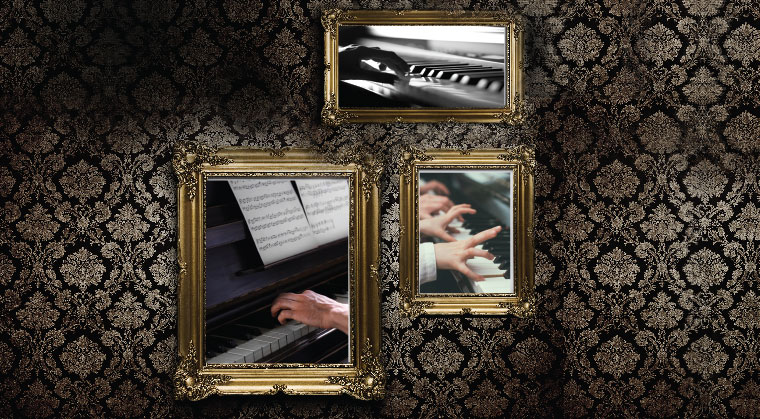 Photo: Shutterstock
L
ast week, I gave away my confidant and best friend — my piano.
It was entwined with my soul, the way I expressed every emotion. When I was overcome with sadness, I would lose myself in its keys; when life took turns that twisted out of control, its music restored order to my thoughts. I had always been sure that my piano would accompany me wherever life meandered. Now, when I gaze at the spot where it stood, I gasp with the realization that it's really gone.
Piano has been a part of my heart since my childhood. I never found out who gave me my first piano, a battered — but to me, beautiful — upright. I came home one day to find it in the room I shared with my sister, a reward for progress in the lessons I'd been taking for months. It was love at first sight. I would practice for hours, running my fingers through scales and arpeggios, Mozart and Beethoven, going over and over each phrase until it was perfect.
That piano followed me through each stage of my life, from home to home and room to room, until I had children of my own, and it became the center of our family. For years, Monday night was music night. Mr. Bigg, our music teacher who would eventually become a family friend, would appear to impart the beauty of music to one or more children. I'd listen to their laughter as their hands cruised the notes. While I brewed Mr. Briggs's tea in the kitchen and sliced his favorite cake — chocolate brownie — he would coax music from child after child, knowing how to reach within each one and bring out the music hidden within.
With one he played jazz, another Beethoven and Mozart, and yet others he would accompany on the piano as they played their violins, stopping every now and again to place recalcitrant fingers and reposition bows.
When our daughter became a kallah, she asked him if he and the boys could play as she walked to the chuppah. He gave a little bow and, with tears in his eyes, said it would be an honor. There is a precious picture of him with our four little boys, clutching their pint-sized violins.
Even though I never made them practice, believing that music can never be forced, our house resonated with music of all kinds. As our children grew, my piano became geriatric. It was an unspoken understanding we would replace it; after all, life without a piano was something none of us could contemplate.
We looked for a piano without keys that stuck, forcing you to adapt the pieces to accommodate its eccentricities. The piano that joined our family was bliss. Its rich golden tones filled the whole house. "Do you know what a treasure you have?" our piano tuner told me. "This is the best piano on my rounds!" When our boys returned home after months away at yeshivah, the piano was their first port of call and the last thing to drift into silence at night.
I remember the moment everything changed. It was Rosh Hashanah and I was home, alone, davening. We had just heard that our son and his family were moving from Eretz Yisrael to England. Up to that moment, our piano was coming with us to Israel when im yirtzeh Hashem, we would make aliyah … and then it wasn't. Once the thought surfaced, I knew with my whole being that it was the right thing to do. The piano was going to the child who, like me, had music flowing through his veins.
When I told him, the line went quiet — too quiet. "Are you sure, Mummy?" he asked, his voice redolent with emotion. Yes, I was sure. My piano was lonely. It missed the hubbub of family life and the laughter and joy it engendered. Passing on my piano is an admission that we are growing older, an acknowledgment that life has changed. As I look at my gnarled and twisted fingers, too stiff to play for very long, I know without a doubt I had made the right decision.
The night before it's due to go, I sort through sheets of music. An old favorite drifts to the floor. I pick it up, open the piano, play a few notes. Tears fall unbidden until I can no longer decipher the music. At that moment, the reality of my actions hit me, and I weep — even as I write this, I weep.
When the doorbell rings the following morning, I contemplate turning them away. "You answer!" I tell my husband, pressing myself into the furthest corner of the kitchen. "I just can't." I hear the banter of voices, the sounds they make as they ease the piano out of the room and through the door. I grab my camera and run outside. "A picture for our children!" I say, though I know the picture is really for me.
A quirk of time ensures that the day it arrives in our son's home, we are there for Shabbos. It looks so right, in their living room — as if it has always been there. I watch our son's fingers glide over the keys, watch the joy on his face, and the little hands of our grandchildren stroking it with wonder. At that moment I let my piano go and welcome it to its new life. Sitting side by side, my son and I play together, and I know I have given him and his family more than a gift. I have given them my heart.
(Originally featured in Family First, Issue 513)
Oops! We could not locate your form.
>