| EndNote |
Just Out: Newest Nostalgia
| March 7, 2023
"I started with close to 100 great songs and then whittled down the list to 27"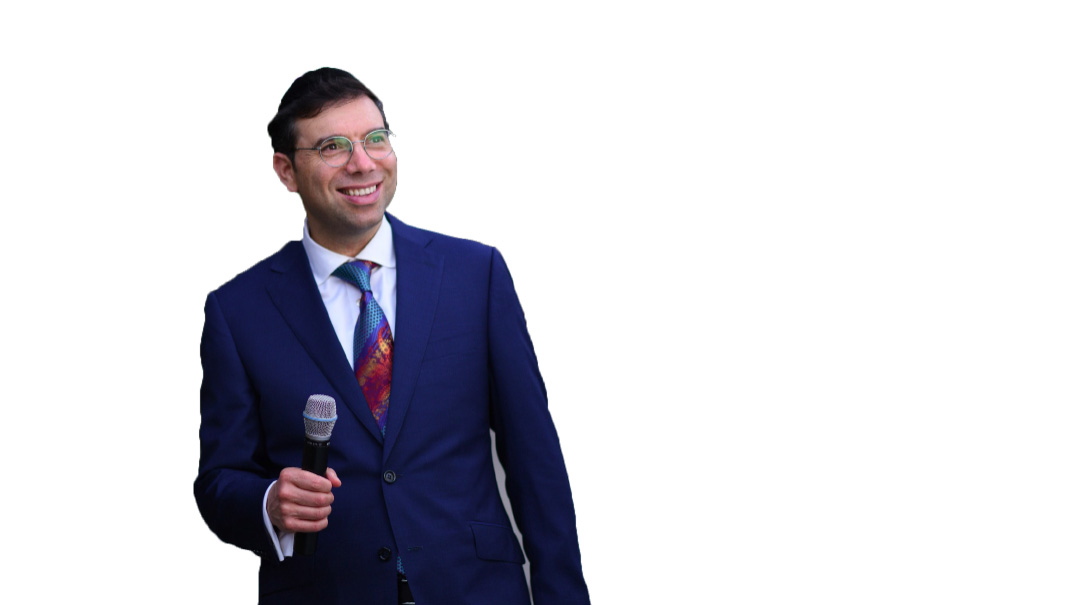 PHOTO: NAFTOLI GOLDGRAB
For years, MICHOEL PRUZANSKY has been hearing great feedback on his warm delivery of English songs, including his well-received "You're Watching Me" (Pruzbul)and "Show Me the Way" (MP3). His recent release of ONCE UPON A TIME, an all-English album divided into five golden English-language medleys is his response. Produced by Yochi Briskman and with new arrangements by Moshe Laufer, the songs selected from some of the most moving ballads sung by Shwekey, Fried, MBD, and others over the years are a warm catalog of emotion, chizuk, and especially nostalgia.
"I started with close to 100 great songs and then whittled down the list to 27, which was what we could realistically include on the album," Michoel explains. "So I picked the ones I could connect to deeply. The song we ended up with are not all famous, some are lesser-known. But they are so full of chziuk that there are so many times on the album you feel like pausing to say, 'Wow, Amein.'"
Together with producer Yochi Briskman, Michoel carefully went through all the song lyrics in order to select the verses that captured the heart of the song and made the most sense as a standalone. He's joined by vocalist Eli Marcus who is often his partner on the wedding circuit, and the result is  both seamless and harmonious.
Michoel says that he's long been a fan of the classic Destiny albums, and he'd wanted to include a Destiny song or two, but their longer story-like form couldn't work for the medley format. "When you create this kind of medley, you only get to have one low and one high part for each song, so Destiny didn't work this time – but maybe one day I'll have the chance and the merit."
 (Originally featured in Mishpacha, Issue 952)
Oops! We could not locate your form.
>