| Eye on Europe |
Johnson's Victory in 5 Takeways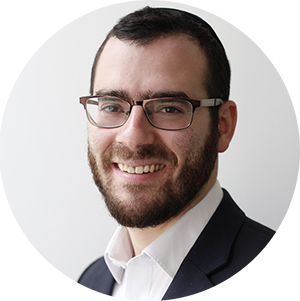 | December 18, 2019
What the Conservative landslide means for Corbynism and the UK
Boris Johnson's landslide election victory last week swept away the threat of a far-left Corbyn government, ensured that Brexit will finally happen, and turned Johnson into the most powerful Conservative leader since Margaret Thatcher.
But how did Boris destroy Labour? Can he hold on to his electoral gains? And what does this mean for anti-Semitism in the UK?
1. Medieval Times Britain's Jewish community heaved a collective sigh of relief last Thursday night when it became clear that Johnson had pulled off a historic victory. But there's the small matter of millions of Labour voters who weren't repelled by the party's anti-Semitism. And senior government minister Michael Gove's post-victory statement — "you should never have to live in fear again" — highlighted the unprecedented mainstreaming of anti-Semitism in the Labour Party. Just as the Jews in the Middle Ages worried whether German princes would elect a benevolent emperor, Britain's Jewish community now faces the deeply troubling reality that a national election could matter so much.

2.Red Wall So how did Johnson do it? The combination of his policies and persona breached the so-called Labour Red Wall, the swath of traditional Labour seats across post-industrial parts of northern England and Wales. These 24 constituencies that hadn't voted Conservative in decades enabled Johnson to gain 47 seats.

3.One Nation The key question is whether the Conservatives can hold on to these gains and permanently redraw Britain's political map. Johnson's aggressive use of terms like "the People's Government" and "One Nation Conservatism" are signs of the long-term strategy to do just that. One Nation Conservatism, a phrase coined by Victorian-era prime minister Benjamin Disraeli, meant conservatism with a social conscience benefitting the working class. If Johnson is serious about this, the Conservatives could become the party of the workers.

4.Dominic Cummings The architect of the Vote Leave Brexit campaign and now the Conservatives' stunning victory, Boris's chief advisor (known as "Dom") has the next revolution in his sights. He blogs of his ideas to upend Britain's civil service, bring start-up fizz to government departments, and transform the education system. With Dom in 10 Downing Street, expect constructive chaos.

5.Dis-United Kingdom? Somewhat lost in the euphoria has been the looming threat to Britain's union from the election. The Scottish National Party, whose campaign for independence has received a boost as Brexit looms, took 48 of Scotland's 59 parliamentary seats. Although the Conservatives had called the 2014 Scottish independence referendum a once-in-a-generation vote, that was before Brexit, which Scots heavily oppose. The government will legitimately be able to claim Brexit as an excuse not to do a repeat performance. But the bottom line is that Scotland's Jewish community — which at the last census in 2011 counted 5,900 members — could one day live in a different country from their English cousins.
(Originally featured in Mishpacha, Issue 790)
Oops! We could not locate your form.
>