| Worldview |
Joe's Woes, Covid Foes, and What Boris Knows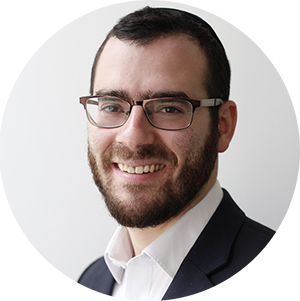 | January 18, 2022
Are vaccine mandate foes digging a hole in the boat?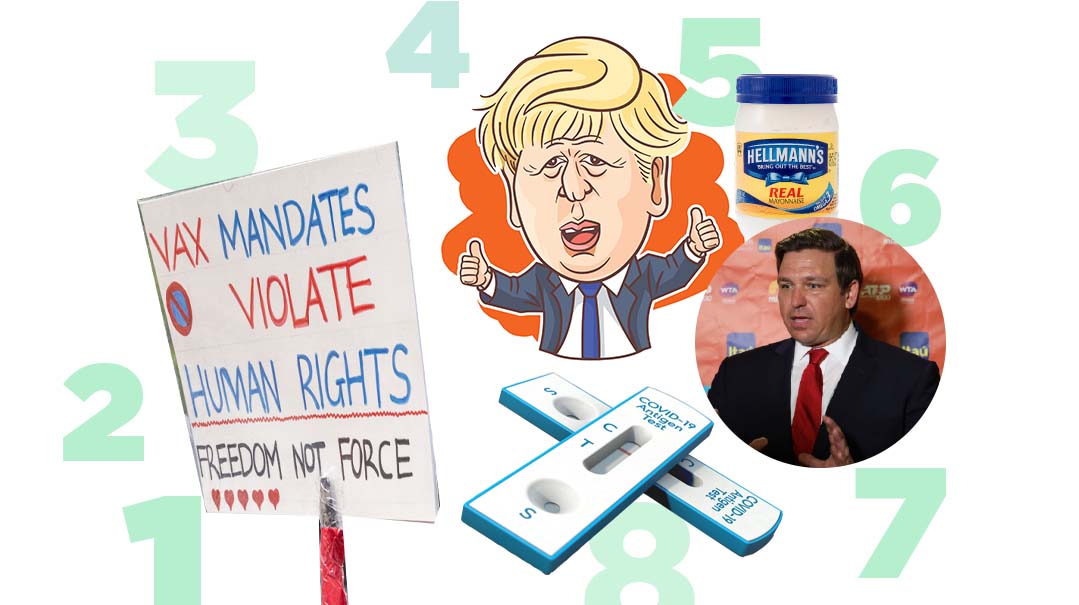 Double Trouble
It's not clear whether Joe Biden's self-professed Irishness extends to familiarity with that country's literary greats. But a line by Oscar Wilde, a Victorian playwright from Dublin, bodes ill for the president's shaky foreign policy.
"To lose one parent may be regarded as a misfortune," remarks one of Wilde's characters in The Importance of Being Earnest, but "to lose both looks like carelessness."
Back in August, Biden's loss of Afghanistan was unfortunate, to say the least, for American deterrence. Both Russia and China noted the new administration's weakness, and acted. Three months later, an invasion-sized force appeared on Ukraine's borders, and China ramped up threatening overflights of Taiwan.
To paraphrase Wilde, losing one ally is probably survivable; to lose a second would confirm Biden's place in the pantheon of foreign policy disasters.
Florida Keys
All the way down the East Coast, the rivalry between Donald Trump and Ron DeSantis shows no sign of disappearing. The former president called politicians who refused to come out clearly in favor of vaccines "gutless" — a swipe at the Florida governor, who has punted on what is a hot-button issue on the right.
Conventional wisdom is that anyone challenging Trump in a primary would be flattened. But a recent clash between the former president and Candace Owens, a prominent right-wing critic of vaccines, highlighted a potential weak point.
Trump risks losing part of his base over his continued support for the vaccines created under his watch.
If a political space opened up for those more focused on Covid liberties than on relitigating 2020, could DeSantis move in to capture Trump territory?
Sinking Feeling
Politics apart, the transmissibility of the Omicron variant has ended much of the fierce debate about vaccine mandates that raged recently.
But ideas matter, and the radically individualistic stance now popular on the right has gone too far.
Consider the case of a 65-year-old who declares his right to ignore vaccines. He may do so out of fears for the vaccine's safety, but it's ultimately in the language of human rights that he receives the political cover to do so.
He then catches Covid, and claims a precious life-support machine — denying the device to a stroke patient.
And now consider how an air-raid warden in Blitz-era Britain would have responded to a man who claimed personal autonomy when refusing to blackout his lights.
Much like the man prevented from digging a hole in his own cabin aboard a cruise liner, personal freedoms end when they risk direct harm to wider society. Rights are a balancing act of autonomy ad duties.
So why is inflicting the above level of risk on society a respectable choice?
Big Dog
As a classics scholar, Boris Johnson would recognize the starring role he's now playing as the protagonist of a Greek tragedy.
Two years after sending Jeremy Corbyn packing, winning an 80-seat majority in the general elections, the prime minister faces a premature end to his rule. The cause? Revelations of a series of (rather modest) parties in 10 Downing Street back in December 2020, when the rest of the country was forbidden to socialize due to Covid restrictions.
In a salvage effort codenamed "Operation Save Big Dog," Johnson is counting on a big cull of advisors for a reset, but things are looking sticky for Teflon Boris.
Tory Fury
Why exactly has his own party faithful — 53 percent, according to the ConservativeHome website — turned on Boris?
First, having raised taxes and pushed green legislation, Johnson had already incurred their wrath.
Second, because they really are aghast. In a sign of just how betrayed his own party feels, the Telegraph — Johnson's own former paper and the Conservative Party bible — printed endless versions of the same story: "No. 10 partied while I couldn't visit my relatives in hospital."
$40
That's the approximate daily cost of sending a family of six children to school in Israel in the middle of a Covid wave, after the government urged citizens to antigen-test their kids, while conveniently forgetting to pay for the swabs.
The move, inside two weeks from one of the world's most severe Covid regimes — remember the travel bans? — to a notably lax stance, had the whiff of a policy collapse.
And no wonder: Naftali Bennett may be prime minister, but Finance Minister Avigdor Lieberman grips the purse strings. His favorite policy, as shown by the move to axe child care benefits for families of avreichim (blocked by the High Court this week), is "Let them eat cake."
Quote of the Week
"A company that feels it has to define the purpose of Hellmann's mayonnaise has, in our view, clearly lost the plot," wrote Terry Smith, manager of the £29 billion Fundsmith Equity fund, in a note to investors.
He was referring to the focus of Unilever — a consumer-goods giant — on trendy causes such as boycotting Israel via subsidiary Ben & Jerry's, at a time of sagging share prices.
Takeaway: Corporate wokery and jiggery-pokery work until the bottom line takes a hit. It's time to persuade the boycotters that Israel supporters have economic clout as well.
Tree Huggers
For anyone who still thinks that the Bennett crew have restored sanity to government after the wild ride of the Bibi years, last week was a wake-up call.
Emboldened by their position astride the coalition's jugular (Islamist leader Mansour Abbas is kingmaker), Negev Bedouins rioted to prevent the KKL planting trees, which they see as Judaification of Bedouin territory. The government folded, and not because of shemittah.
There's not a drop of Irish blood in Naftali Bennett, but as the wheels threaten to come off his government, he will identify with another Oscar Wilde quote: "The suspense is terrible — I hope it will last."
(Originally featured in Mishpacha, Issue 895)
Oops! We could not locate your form.
>