| The Art of the Deal |
Jewish Life Returns to Arab Land
| August 19, 2020
Rabbi Yehuda Sarna is chief rabbi for the Jewish community of the Emirates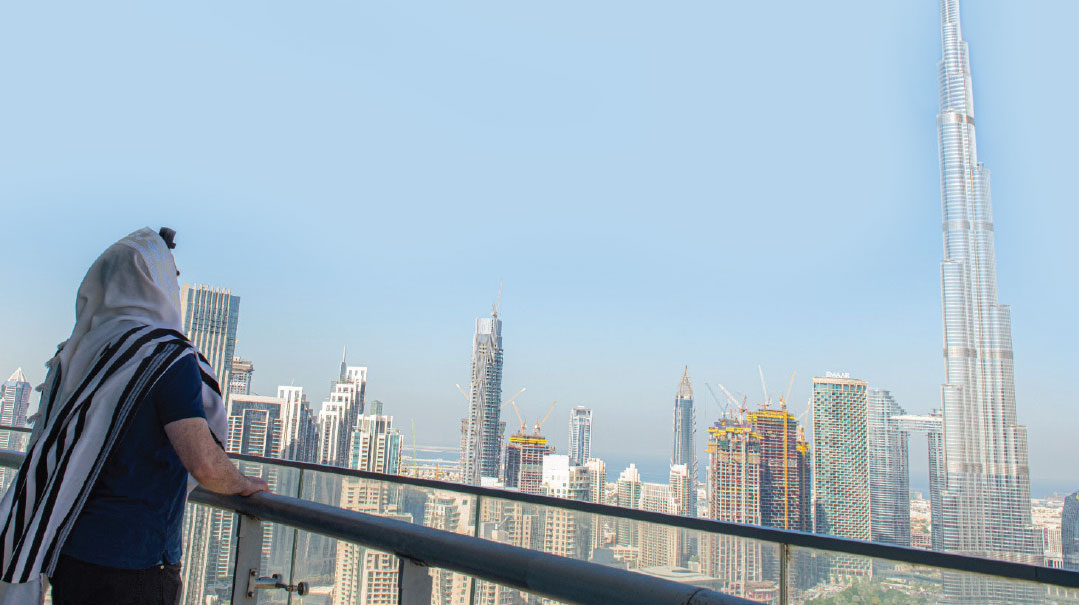 Photo: Miki Spitzer
The UAE is, believe it or not, home to some 1,000 Jews. Rabbi Yehuda Sarna, chief rabbi for the Jewish community of the Emirates, says the changes he's seen the past few months have been historic. It started in 2019, which the government designated as "the year of tolerance."
"I can't overstate how important it was," Rabbi Sarna tells Mishpacha. "A few different things happened. The government published a detailed history of all religious groups that included the Jewish community. The Pope visited for the first time, and local Jewish leaders were included in the observances."
During the papal visit, the UAE announced it would be building an "Abrahamic Family House," set to open in September 2022, to celebrate the three main monotheistic religions.
Then, Rabbi Sarna says, he was recognized by the UAE ambassador to the US, Yousef Al Otaiba, at an event held in the embassy in Washington that included other Muslim ambassadors and US administration officials.
"My appointment as chief rabbi was announced publicly and endorsed by the government," he recounts.

Rabbi Sarna, originally from Montreal, today is splitting time between New York and the UAE. Since COVID hit, services can't be held in person. Nevertheless, he predicts great things for the community there.
"We need an infrastructure for some 10,000 to 15,000 Jews living there, and thousands more visiting," he says. "We are being advised by the OU and Star-K. We need to prepare for the surge."
While the vast majority of Jews in the UAE came from other countries, normalization will still significantly improve local Jewish life.
"For example, I had to ship matzah and wine from New York last Pesach, but now we'll be able to bring it through Ben Gurion Airport, which is much closer," Rabbi Sarna says. "Previously, if someone wanted to celebrate bar mitzvah at the Kosel, he had to go through Turkey. Now we'll have direct flights."
(Originally featured in Mishpacha, Issue 824)
Oops! We could not locate your form.
>