| I'll Sing to Hashem |
Jeffrey (Yisroel) Craimer: This Wasn't "Noisy" Music
| July 20, 2021
"Yigal was always a tremendously gifted composer. The songs he created were not just 'noisy music' but real songs"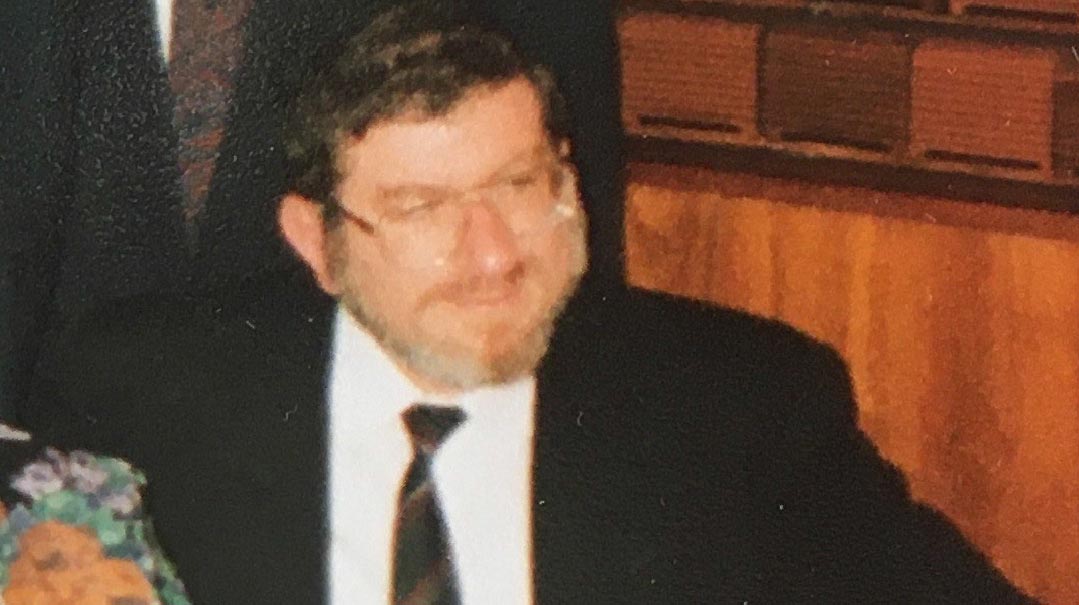 Yigal had a choir going in London back in the 1960s. When I came home from yeshivah, he called me to discuss some music and asked me to join him, and so we formed a partnership that we called Yad Bezemer. When you have a choir singing in front of you, you can't take your attention off the boys, so he needed someone to help work out the phrasing of the songs and, in general, to provide another musical ear. I played piano at the choir rehearsals, for accompaniment and to fix the scale.
We worked hard. Initially, we took any child who could sing without going flat, and then we'd try to teach him how to sing. Choir rehearsals were held every Sunday, and the children's vocal abilities grew over the months. Some needed quite a bit of training, but once taught, they came through.
I had a lot of musical experience, but I'd never worked with children. Yigal, though, was a teacher — he knew boys and had a knack for encouraging them. We both lived in Stamford Hill, but Yigal taught in Golders Green, so he had some connections there. There wasn't much appreciation for the choir in Stamford Hill at the time — it was known as "Yigal's meshugassen" in the early days — but there was more interest in Golders Green, and as the records came out and the choir was better known, more children applied. Several of them eventually became maggidei shiur and roshei yeshivah, proof that encouraging kosher talent never hinders development.
Yigal was always a tremendously gifted composer. The songs he created were not just "noisy music" but real songs. They were different from the Jewish songs sung at that time, and admittedly, when I'd hear his new material for the very first time, it didn't always grab me. But once I heard it twice, I always caught on. And those compositions have stood the test of time.
We needed funding for the records, which Yigal raised. The first two records, Ma Navu and Borchi Nafshi (the "tzitzis album"), in 1970 and 1971, were recorded in a very expensive, advanced studio, where Frank Sinatra had recorded. The amount we paid for an hour of studio time was what I earned in a week working for a real-estate company. We arrived there with the choir and a band and recorded the music and the vocals together. I think that the distinctive sound on those records was because the entire thing was recorded live, together, instead of on separate tracks. In fact, the engineer could not believe how well-mannered our boys were.
The cover of the second record, Borchi Nafshi, was designed like a pair of tzitzis, and Yigal insisted on having real tzitzis fringes tied on. We only made 1,000 copies of the record cover with the real tzitzis, so if you happen to have one of those originals, hold on to it! It has collectors' value.
I didn't know at the time that one of the early Pirchei songs, "Kol Beramah" [recorded on Pirchei Yerushalayim, which Yigal created while in Israel in 1974], was composed by Yossi Green, who was studying in yeshivah in London when he and Yigal worked out the song. I think that if Yigal had focused exclusively on composing, he would have become as prolific a composer as Yossi Green. In addition to his musicality, he had a tremendous theatrical sense, which he expressed in concert. I remember one concert we did in a theater in London's West End, opened by Jo Amar. Yigal was absolutely at home on stage, and people really appreciated it. There was nothing else available in live Jewish music in London at the time, but even in America where there was more, audiences still appreciated him greatly there.
After the first two records, we made a short, four-song album called Children of Silence. We lost money on it, because it didn't sell as well as a full record with ten songs. Like the first two albums, to which I contributed the songs "Be'ein Meilitz Yosher," "Hamavdil," and "Bamorom," among others, I contributed the lyrics of the title song, "Children of Silence," and the song "Ezkerah," which became a Ne'ilah staple in the UK. Some of the beautiful songs on those first albums were composed by "S. Rein," a friend of Adina Calek, Yigal's wife.
We made aliyah in 1972 and so my involvement with Yigal and the choir ended 50 years ago, although my children who live in the UK had the privilege of getting to know him better. And as for the songs, I'm still singing them today.
(Originally featured in Mishpacha, Issue 870)
Oops! We could not locate your form.
>