| Musings |
It All Pans Out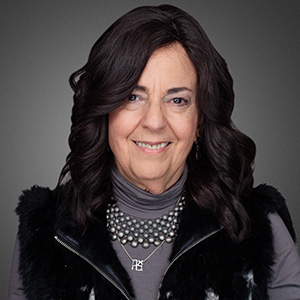 | October 19, 2021
No, I decide, I can't replace this pan, particularly when it still works in spite of decades of use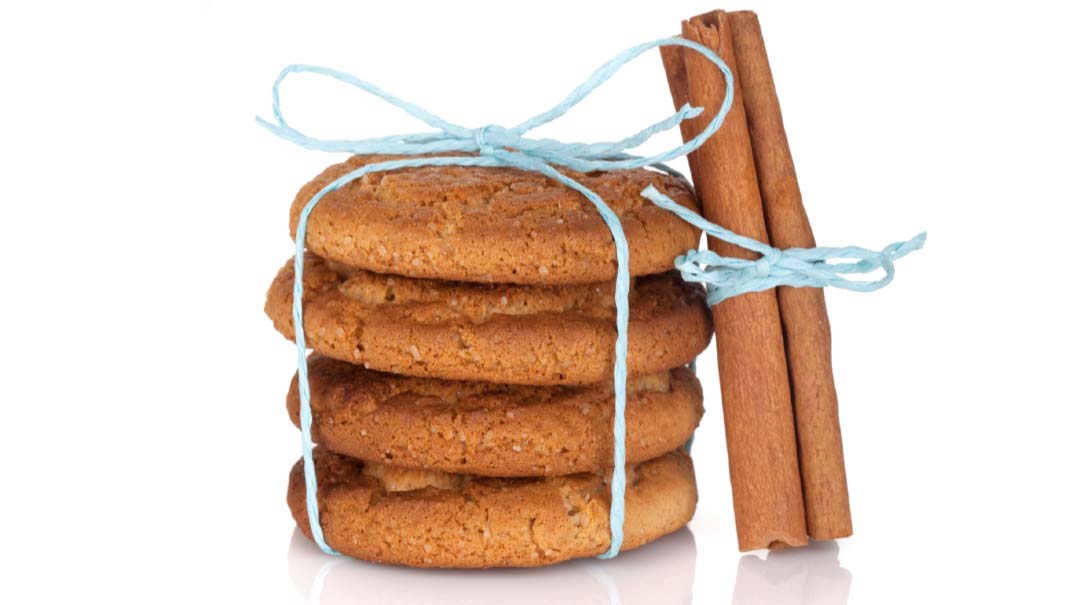 It's Sunday morning, after a chilly, cloudy Shabbos. I've soaked my nine by thirteen pan in water because the corn syrup, brown sugar, and oatmeal combo I'd baked in it had formed a rock-hard substance on the bottom. That combo creates the perfectly chewy base for the peanut butter and chocolate mixture I put on top to make the O'Henry Bars everyone seems to find irresistible.(Though my eight-year-old gourmet grandson had complained the bars weren't as chewy as usual, and he was right: I'd run out of corn syrup in the middle!)
I look at the pan. It's so scratched and hmmm… it's got more than a few dents. Was that really once a shiny, smooth aluminum surface? The slide-on cover still works with a bit of maneuvering, which  makes it the perfect "take along" for a Shabbos visit. Should I replace it after, oh my, several decades of valued service?
This pan was the vehicle for how many birthday and parshah-themed  cakes, decorated with  Fisher-Price  people, little animals for "Noach's Ark," and miniature  trains for my train-obsessed four-year- old who's now a father himself!
The tray holds a cake that's the perfect size for cutting out round circles and ears for a pink-and-white frosted bunny that made a three-year-old's eyes light up. These days, I use it to make a more sophisticated, eggless chocolate cake, filed under "dummy chocolate cake" in my worn personal recipe book.
No, I decide, I can't replace this pan, particularly when it still works in spite of decades of use.
In fact, it was part of a set of  "everything you might need for making the recipes in the culinary 'bible' of the time: the Betty Crocker Cookbook." I still consult the Betty Crocker Cookbook for just the right temperature for pie crust and to check: Do I roast the turkey with the breast side down?
You could get the entire set of pans with "Betty Crocker" coupons cut out of cereal boxes. I guess my mother and sister began saving them when I started dating, or perhaps, after I was actually engaged, so they could present it to me at my bridal shower. How many cereal boxes did it take?
I still have the cupcake tins (generous cupcake and mini-muffin size), the square eight inch by eight inch pan just the right size for fudgy brownies. It even has not one, but two cookie sheets for a double recipe of chocolate chip cookies. And  for that two-layer cake for birthdays and special occasions, there are two graduated-sized round pans.
Did I mention the two pie pans and a tube pan just like the one that my mother used every week for her blueberry coffee cake for Shabbos morning?
The set also came with a white metal recipe file box with a floral design and an ornately written "Recipes" stamped on the side. Inside were recipe cards to take with me into my own home. They weren't pictures of magazine recipes taken with someone's smart phone, but handwritten family recipes.
My mother's script looks like calligraphy (credit goes to her Canadian public school) and my sister's perfectly formed script declares a recipe to be "Mom's Health Salad" or "Bubba's Cookies." And that Bubba doesn't mean me, but our Bubba, my mother's mother.
Her recipe is for those "bowtie cookies" that go with everything. They're already delighting a  fifth generation of toddlers, and give pleasure to the adults who remember my mother as the "Bubba" of the sugar/cinnamon topped cookies.
I pass by the window of the local home goods store with its eye-catching rainbow-of-colors, flexible, easily stored, oven-to-freezer silicone bakeware. They're tempting to the eye. Imagine not having to maneuver my highly inflexible aluminum cookie sheets into a closet!
But no, my mother is there in the kitchen with me as, my worn, no-longer-shiny cookie sheet slides into the oven with the shofar, or Torah, or menorah and dreidel-shaped sugar cookies from a Bubba(me!) and little people baking session. No bright pink silicone, flower-shaped pans here. Or bright red, pop-out muffin tins. I'm sticking (no pun intended) to my familiar, worn-looking aluminum friends.
Anyway, Google says that aluminum is the path to a crispier cookie… and what's better than the crackle of that first bite of a cinnamon-and-sugar topped crispy, freshly baked cookie?
(Originally featured in Family First, Issue 764)
Oops! We could not locate your form.
>