| LifeTakes |
It All Ended with a Doormat | November 8, 2021
And that is what the Hellers did. Short story long, they built a house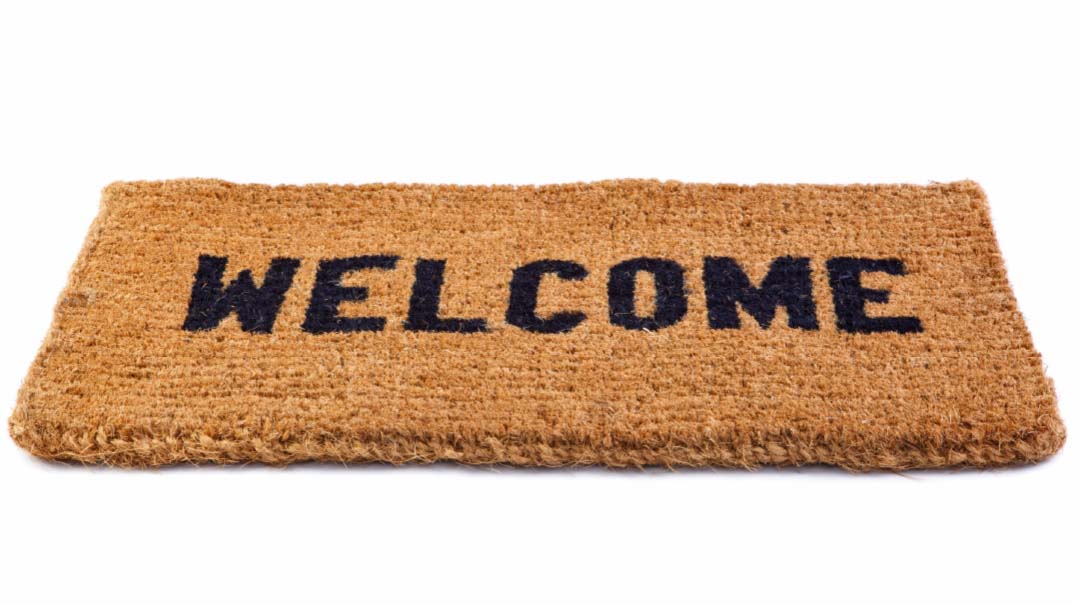 Mrs. Heller was sweeping. She liked when things were neat.
Duh, who doesn't like it when things are neat?
But when you're living in an apartment where too many little people share the same very small space, you can like when things are neat to your heart's content, but you can't actually have things neat, ever.
Fast forward a year. Mrs. Heller, who likes when things are neat but hates rhyming so she won't, found a new house. When she saw the new house, she said, "We're going to put in the least amount of work necessary to make this house pleasant to live in, and, of course, neat, and then we'll move in and keep things neat always."
Famous last words.
Mrs. Heller is not Mrs. Fine. She didn't start her home renovations by purchasing a new doormat. She started by gutting out the entire interior of the house and breaking her promise almost before she was done making it.
"We're going to do what we absolutely have to do first, and all extras will happen later," was Mrs. Heller's next famous line.
And that is what the Hellers did. Short story long, they built a house.
The Hellers moved in before the renovations were complete. So what if none of the closets had shelves? So what if you needed to wash laundry in the heart of a construction zone, then rewash whatever accidentally fell out of your hands, which was most of every load because of the complicated act of balancing detergent bottles and laundry baskets? So what if all the stuff that belonged in the basement sat in boxes, taking up half your dining room? So what if workers showed up (or didn't) every morning at seven and nearly busted your eardrums with their power tools and music?
Mrs. Heller liked it when things were neat, so she invested all her effort in choosing pantry organization bins, and life was great.
Then one day, when Mrs. Heller was sweeping because it was Erev Pesach, and the basement where she was going to do her Pesach cooking was still under construction, and all she could do to refrain from losing it was sweep — that day, at the end of that very long day, the construction was done.
Well… done-ish.
It was done enough to have the cleaning crew come and clean out the basement and done enough to move all those boxes from the dining room downstairs. It was done enough to set up a hot plate and toaster oven on a folding table and call it a Pesach kitchen.
But really, as anyone who ever allowed a power tool into her house can tell you, "just putting in the least amount of work to make a house pleasant to live in," is going to turn into a "biniyah adei ad."
One of the things on the very long list of things that weren't absolutely necessary, but had to happen eventually was to build a platform and stairs outside of the kitchen door. It took a lot of heavy decision making and even more elusive searching for the crew who would actually carry out that complicated plan.
Finally. Finally. When the summer had almost entirely slipped away and the point of a kitchen exit was becoming moot, the stairs were done.
And that is when Mrs. Heller looked down — not at the doormat at her feet — but at the floor, at the place where a doormat should have been. The spanking clean, glossy white tile that was white no longer. The tile that now boasted footprints from the great outdoors, footprints in various shoe sizes, made of various colors that weren't white.
And she wondered, okay fine, dreamed: Would it all end with a doormat?
(Originally featured in Family First, Issue 767)
Oops! We could not locate your form.
>