| Washington Wrap |
Israel Falls into Radicals' Trap
| August 21, 2019
The Tlaib-Omar affair takes place in an already troubled climate in which many are concerned over the future of Israel's relations with left-leaning Democratic Party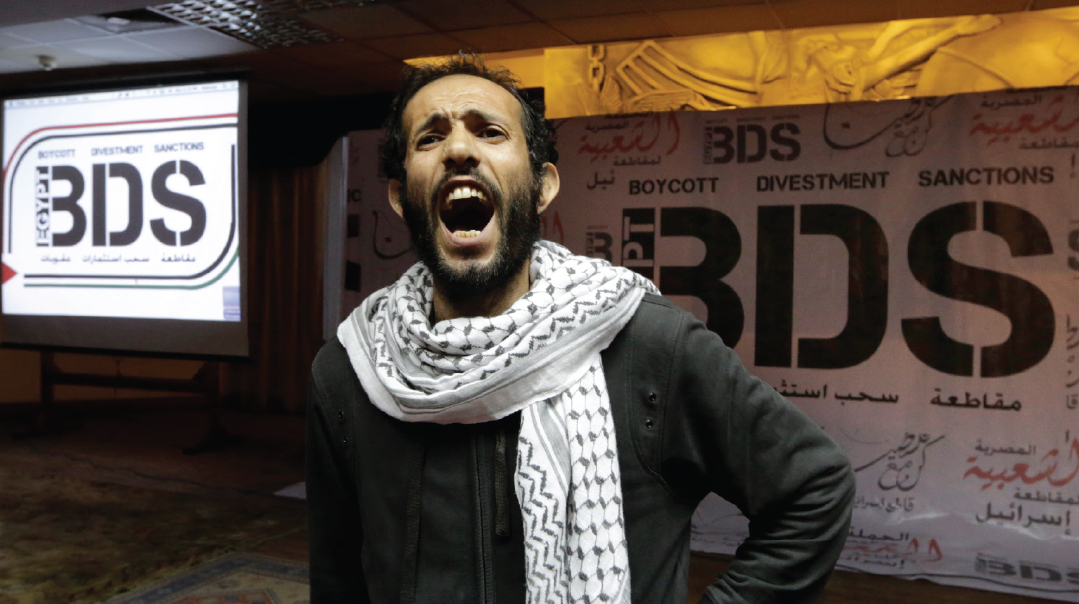 It was a dramatic week in United States-Israel relations, one that will be remembered for many years to come.
A month ago, we wrote here that Israel was confronted with two bad choices — either bar the entry of radical BDS-supporting congresswomen Rashida Tlaib and Ilhan Omar into Israel or permit their visit and suffer the public relations consequences. At the time, the Israeli government decided on the less bad of the two options, allowing them to visit.
But all that changed in a moment last week, after President Trump tweeted that Israel would demonstrate weakness if it allowed the two freshman lawmakers to visit. Hours later, Netanyahu reversed his decision, citing a 2017 Israeli law that denies entry to supporters of the BDS movement.
Israel then offered Tlaib, a congresswoman from Detroit, the opportunity to visit her elderly grandmother (who lives in Beit Ur Al-Faqua, not far from Modiin), on humanitarian grounds. Tlaib initially agreed, even committing not to promote BDS while on the visit, but soon thereafter reversed course, saying she would not submit to Israel's "humiliating terms."
"This was a well-orchestrated hostile media trap," Lior Weintraub, former spokesperson for the Israeli Embassy in Washington and CEO of The Israel Project office in Jerusalem, told Mishpacha. "The Israeli government was stuck between a rock and a hard place. The best outcome would have been to let them in, preventing them any attention and showcasing Israel's deep respect for the American Congress even when it comes to haters."

A number of Democrats criticized Israel's decision to initially ban the two lawmakers, including House Majority Leader Steny Hoyer, who spoke glowingly about Israel in an interview with Mishpacha last week. Even AIPAC, the pro-Israel lobby, criticized the Israeli government's decision.
Now the question is what effect, if any, this will have on Israel's relations with the Democratic Party. The Tlaib-Omar affair takes place in an already troubled climate in which many are concerned over the future of Israel's relations with left-leaning Democratic Party. Indeed, this is a victory for the radicals, who wish to distance Israel as a core American interest. (Republicans, who have long dreamed of pulling Jewish voters away from the Democratic Party, also benefit.)
But the biggest losers may be moderate Democrats, who have long supported Israel and have tried to stress that the party should not be defined by its most radical elements. Just last week, 41 pro-Israel legislators returned from a week-long visit to Israel, and all anyone can talk about is two legislators who are anti-Israel, they complain.
According to Weintraub, the Israeli government should act quickly to patch ties with Democrats and restore Israel as a bipartisan issue.
"We are in real danger, and if this tendency continues it will fatally harm Israeli-American relations," he said. "The two congresswomen managed to drive a wedge between the party and Israel, but this is just a provocation, and relations are still firm. With a quick and intelligent treatment, this incident will be forgotten in a few months. With no treatment, it will be remembered as another sharp slope in the gradual collapse of relations."
(Originally featured in Mishpacha, Issue 774)
>