| The Beat |
"Israblof" | July 13, 2021
Could it be that Naftali Bennett needs schooling in the arts of Israblof?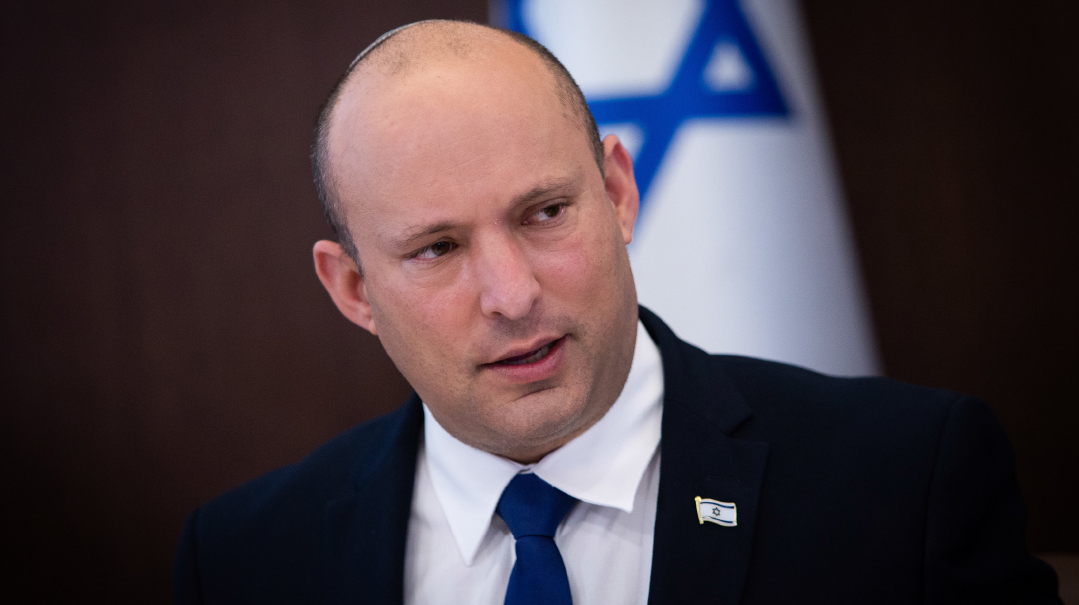 This delicious sabra term meaning "Israeli bluff" refers to policy that is more rhetoric than substance. It made its appearance frequently during the Covid chaos, to bludgeon the government for going through the theater of policy-making, without achieving anything on the ground.
But as practiced by Bibi Netanyahu, Israblof also has an upside. It denotes the Israeli ability to sell a big dream, whether in tech or diplomacy, and generate momentum that makes the vision a reality.
Could it be that Naftali Bennett needs schooling in the arts of Israblof? His predecessor persuaded Pfizer boss Albert Bourla that Israel could be a global proving ground for his vaccine; Bennett himself reportedly struggled to get the pharma executive on the phone. According to Avi Blum of our Hebrew edition, Bibi asked why Bennett hadn't dangled before Pfizer Israel's drive to vaccinate young teens as a prize in return for more vaccines.
Sour grapes it may be, but Bibi's assessment that in vaccine diplomacy "there are no free gifts" has the ring of truth.
"Thank you, Mr. President. You recognized the severity of this tragedy from day one and you've been very supportive."
A Republican governor of a disaster-hit state thanking a Democratic president for coming through with emergency assistance ought not to raise eyebrows. But when that governor is Ron DeSantis, a Trump ally, and that president is Joe Biden, it automatically leads to cries of "traitor" from parts of Trumpworld.
The Florida governor, observed standing in the background of many a Surfside press briefing, is increasingly viewed as a 2024 presidential candidate. To get there, he'll need to keep Trump supporters — and the former president himself — onside.
But those few words are a sign that DeSantis's brand of governing may not be quite as divisive as Trump's own.
30 million
The number of Americans who spent the past weekend under "Heat Advisory" — an extreme temperature warning. The current heat wave in the Western US is unusual, with temperatures continuing to break records in a region where the hot summer months get harder year after year.
The highest temperatures were recorded in Las Vegas, at 117 degrees, equaling the previous record measured in the desert city. In Phoenix, Arizona, it was "only" 112 degrees, and in Death Valley, California, temperatures hit 130 degrees, only six degrees short of the peak recorded there in 1913.
This is the third heat wave to hit the southwestern United States this summer. It is also clearly the worst, and if scientists' predictions of increasing global warming materialize, future heat waves are expected to be even more severe.
—Omri Nahmias
(Originally featured in Mishpacha, Issue 869)
Oops! We could not locate your form.
>