| Perspective |
Is Your Tent Open?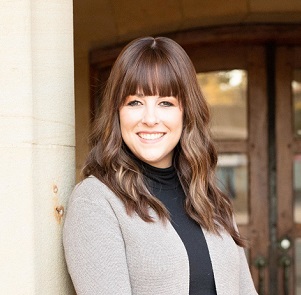 | July 4, 2018
A
s an Orthodox Jew living in the contemporary world, I find myself conscious of how outsiders perceive me. Sometimes I feel acutely aware that my exterior is only one piece of the puzzle, that while my appearance may reflect a portion of my religious values, the outside cannot fully tell the whole story of a person. No one walks around with her biography plastered on her sleeve, so as a religious Jew, I recognize that generalizations and assumptions are prone to be made about me.
When a former neighbor told my family that her parents purchased her puppy from people like us, the Amish people, I began to wonder how little people understand about today's Orthodox Jews.
Last summer, I wrote an article in The Forward titled "How the Term 'Ultra-Orthodox' Is an Overgeneralization — And Why It Matters." I chose to write this piece for The Forward, a publication which until recently has had very little Orthodox presence, because I felt a broad readership base should hear the message. It was important for readers to understand that labels in Orthodoxy, much like a man's black hat or a woman's wig and stockings, cannot possibly capture the entirety of a person. There is so much more to us all — our varied backgrounds, traditions, educations, professions, and personal outlooks — that no swooping title with its generalizations can adequately reflect.
The truth is, we insiders, too, are adept at identifying ourselves and others with labels. And while the message of my piece in The Forward was aimed for the non-Orthodox crowd, the following excerpt applies to all of us: "Humans have this tendency to feel safe with labels. Republican. Democrat. Independent. Reform. Conservative. Orthodox. Labels give us a sense of belonging and identity. Being somewhere in between isn't a comfortable place, for we cannot just attach ourselves to one particular belief or practice and say, "Yes, that's me. And I'm good, because this is where I fit."
Still, it's natural and often beneficial to self-identify, and identify others, by group, hashkafah, or background. The danger with labels occurs when we erect our tent with our label stamped on it, comfortably camp inside it, yet are afraid to let in others who don't identify with our "type."
A few weeks ago, I went back to Baltimore, where I spent most of the first decade of my marriage: the five years my husband was in Kollel Avodas Levi of Ner Israel and the four years he was enrolled in University of Maryland's medical school.
I am a nostalgic person. My throat tightened when I drove by our old two-bedroom apartment on Clarks Lane. When I davened at Kehillas Kol Torah, our first shul formerly located in a pool house but now within the walls of a beautifully built brick edifice packed with people, I teared up, seeing those familiar faces of people we started our lives with who were still there, now 15 years later. Being a witness to growth is an inspiring experience.
With tears probably lingering in my eyes, I started up a conversation with a mother from Brooklyn who was visiting her son and daughter-in-law. The story was ours: The son had the same rebbi as my husband did, he was taking his medical prerequisites at Towson University, and he was part of the kollel. She marveled at this new generation of young men who were serious about learning and making a parnassah, and she praised Ner Israel for enabling her son to follow this path. As I said goodbye, I watched her son and daughter-in-law push their double-stroller down the same sidewalk we had pushed our own stroller down so many countless times as a young married couple.
As I left the shul with my husband, I tried to share the story but couldn't hold back the tears. I wasn't crying for those years where we were taking our first steps in pursuing our dreams; I was crying because I was in the place of who I was. I was with the people of who I was. It was home. It was me. And I recognized how unmoored it could feel being so far away from that.
When we first moved away from Baltimore seven years ago, I felt it almost impossible to define myself to people, although being new to town, I felt like we had to. We needed to choose a shul, make new friends, give ourselves some sort of label. Of course, I could talk about my job and my kids. Yet we had to fit in somewhere in the religious community as a family.
My husband came for residency, so he was a resident, but he wasn't the usual resident. He learned in kollel before medical school. But the yeshivah was Ner Israel, not the well-known yeshivah of our new city. And it wasn't the yeshivah that the local kollel yungeleit came from either. It had a different flavor, with some different nuances. A different label. And it felt comfortable and indicated exactly who we were. When the wrong label is slapped on your shirt, it feels uncomfortable — and mismatched.
In the context of growing up, with our first years in the embrace of our comfortable shul and yeshivah back in Baltimore, we now had to experience growing pains. I, for one, learned to rely less on labels and more on understanding individuals themselves: where people came from, who they were, and what their struggles and strengths were. Then we were able to discover commonalities. So this woman's husband learned in a yeshivah more to the right of me. That lady's husband never went to yeshivah at all. This family sends to a school more to the left of me. That couple davens at a shul totally not for me. Seeing past the differences, we can discover what connects us and appreciate our individuality, as well as how we each uniquely contribute to the community. No doubt, it feels good to return home to family. But making new family and growing together expanded my horizons.
Many have noted the "shtibelization of America," where the community shul is dwindling in favor of the shtibel with the short and serious davening and like-minded membership. While these are indeed valid reasons to join a shul, it is important to recognize that the big-tent community shul has suffered as a result. Today's shul is more about being a place to daven with people of the same hashkafah versus building a community under the direction of a pulpit rabbi and an active sisterhood and brotherhood.
But no matter which type of shul a person belongs to, we can still commit ourselves to having a community mindset. A community mindset means embracing that not everyone is going to be like you. Where we each come from forms the strong individuals we are today, but when we come together, we form the diverse Klal Yisrael we are proud to be. Our different types, styles, backgrounds and minhagim, all committed to mesorah, are what creates our beautiful communities. Even within a shul with the same nusach.
In The Forward article, I asked the following: "Where are the people who formally celebrate Israel's Independence Day (a Modern Orthodox thing), who only eat dairy products that are certified chalav Yisrael (an ultra-Orthodox thing), and who read Tanya (a Lubavitch thing)? Can we become friends?"
To my fellow Orthodox Jews, I ask: Do we have friends who each practice one of the things above? If not, go to the "other shul" next door and find a friend. Invite him into your tent. And then forget about the labels.
Originally featured in Mishpacha, Issue 717. Alexandra Fleksher is an educator, a published writer on Jewish contemporary issues, and an active member of her Jewish community in Cleveland, Ohio.
Oops! We could not locate your form.
>