| Washington Wrap |
Iran Growing Desperate
| September 18, 2019
Bolton exits, Saudis burn, and Trump has a problem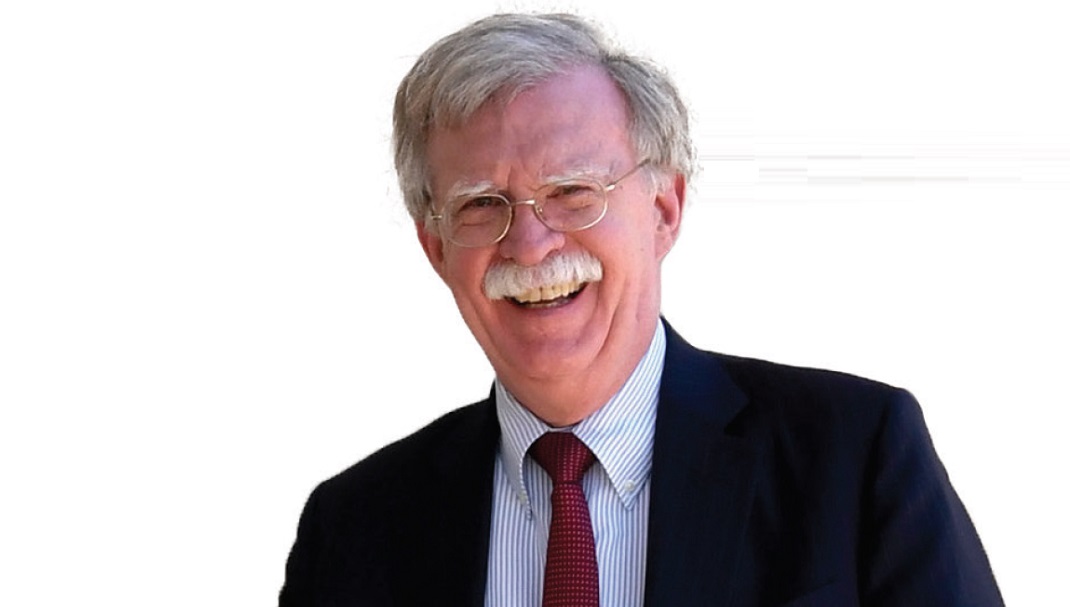 John Bolton's departure as national security advisor may signal a new foreign policy direction for the Trump administration. Bolton was known as a hard-liner, a cold warrior who didn't mind getting tough with foreign adversaries. President Trump took his counsel for 18 months — reportedly clashing with Bolton over policy toward North Korea, Iran, and Afghanistan — until he resigned over the president's reported willingness to ease sanctions to entice the Iranians back to the negotiating table.
At press time, Trump was considering five candidates, but whomever he chooses will likely ease off the maximum-pressure campaign that Bolton encouraged. The Iranians don't intend to make rapprochement easy. On Sunday, the regime threatened American bases and military in the Persian Gulf, just hours after Saudi Arabia's largest oil field was bombed, taking half of its oil production capacity off line. Secretary of State Pompeo blamed Iran for the missile strike, calling it an "unprecedented attack on the world's oil supply" and promising that Iran will be "held accountable for its aggression."
At this crucial juncture in Mideast affairs, we spoke to Mark Dubowitz, chief executive of the Foundation for Defense of Democracies, a right-leaning think tank in Washington. Dubowitz and FDD have been leading critics of the 2015 Iran nuclear deal and are known to work closely with the White House on Iran policy. I asked Dubowitz how the administration's stance on Iran might change with Bolton's departure.
"There was a maximum-pressure campaign against Iran before Ambassador Bolton became national security advisor," he told Mishpacha, "and I would anticipate there will continue to be a maximum-pressure campaign after his resignation. But ultimately, the person in charge of that policy is the president, and he chooses a  direction based almost entirely on his own instincts and assessments, because he seems to be less open to getting advice from others."
Dubowitz said it would be a mistake to take the pressure off now, at a time when Iran is facing a severe economic crisis. "If Trump were to do that, he would be making exactly the same mistake that Obama and Kerry made in 2013 when they prematurely diminished the pressure, gave Iran unilateral concessions, and ultimately did a fatally flawed deal that gave Iran pathways to nuclear weapons."
But even if the administration did soften its stance, is Iran willing to talk? "They've certainly backed down from their initial refusal to sit down," he said. "First they said they would never meet with Trump. Then they said that they would only meet with Trump if he lifts all the sanctions. And now that seems to be this diplomatic dance going on with [French president Emmanuel] Macron and [Iranian president Hassan] Rouhani."

Macron has been trying for months to bring both parties back to the negotiating table. The question in the near term will be whether President Trump green-lights the French proposal to extend a $15 billion credit line to Iran. If he does, said Dubowitz, the Trump administration would be effectively mimicking the policy of Barack Obama, whose White House provided $1.7 billion in cash to the Iranians, famously delivered on wooden pallets. However, in this case, Trump would be approving nine times as much, $15 billion. "The only question that remains is who's going to provide the pallets," Dubowitz joked, "the French, the Americans, or the Iranians?"
Let's not forget that Donald Trump attacked the nuclear deal furiously during his presidential campaign and pulled out of the Joint Comprehensive Plan of Action a year into office. Dubowitz believes there's no good reason to enter negotiations now.
"He's got a successful maximum-pressure campaign that's being implemented. He's got Iran on the ropes economically. Israelis are hammering along militarily in the region and the regime is facing significant discontent inside Iran, [with citizens] who are ripping off their hijabs and protesting against the regime's brutality," Dubowitz said. "So this is exactly the right time for President Trump to double down the pressure and force Iran to come back to the table. This is exactly the wrong time to be giving them a $15 billion bailout to bribe them back to the table. In my mind there is no incentive, and I think it'll be a huge political risk for him heading into next year's election, to do any of this, and to enter into negotiations that could only lead to another fatally flawed deal."
We spoke to Dubowitz just two weeks after he was personally ensnarled in Iran's conflict with the West. On August 24, Iran announced that it was sanctioning FDD for "designing, imposing, and intensifying the impacts of economic terrorism against Iran." Further, the regime ominously warned that its "security institutions" might take action against the Washington DC–based institution.
Dubowitz said the institute has taken special precautions since Iran issued the threat. "We've been hardening our defenses so that we can redouble our efforts against this dangerous and odious regime," he said. "We received support both from the administration and bipartisan support in Washington, including from many Obama administration officials, and we've been in close contact with law-enforcement and security officials who have provided significant support to the organization. But we haven't heard anything more from the Iranians."
He emphasizes that Iran's threats will not deter him from continuing his work, much of which has been dedicated to countering Tehran. "I will continue close consultation with the administration and Congress," he said. "We believe that Iran is totally desperate because they're locked in conflict with the United States, the world's most formidable military intelligence power, and they've decided to threaten the guy who runs a think tank. That's certainly an indication of their growing desperation."
(Originally featured in Mishpacha, Issue 778)
Oops! We could not locate your form.
>