| Global View |
Iran, a Persistent Foe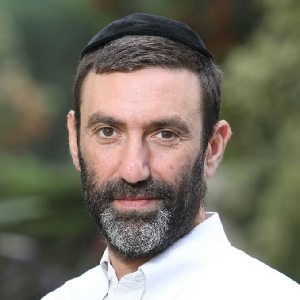 | February 5, 2019
(Photo: Flash90)
Occasionally, I am reminded that there are huge number of supremely talented people living in Israel. The recent Institute for National Security Studies annual conference in Tel Aviv was one such occasion.
In panel after panel, not only were the Israeli academics and security professionals of the very highest caliber, but so too were their interlocutors, the journalists and academics assigned to interview them. Israel may be a small country, but its talent pool runs deep.
The conference itself was a two-day opportunity to discuss and digest Israel's myriad security challenges and political worry spots — from the future of Syria to the so-called threat to Israel's democracy posed by a quibbling and defensive prime minister. Participants — including academics, political activists, and writers — filled a cavernous auditorium at the Eretz Israel Museum and listened as the debate unfolded onstage.
Over and again, the conversation centered around two actors, Iran and Russia.
Iran, because it is living a dream come true, in the words of one of the experts. Who could've imagined that the Revolutionary Guard Corps would one day walk into Syria — invited — and be given carte blanche to open a second front against Israel? Boots on the ground in Syria also allows Iran to complete its long-sought Shia crescent across the Middle East, from Bushehr on the Persian Gulf to Tripoli on Lebanon's Mediterranean coast. And Iran is in Syria to stay, the assembled experts agreed. Absent World War III or significant changes to the geopolitical map, Iran will not easily be dislodged, no matter the severity of Israeli bombing runs.
That is in part because Russia's presence in Syria is predicated on a partnership with Iran. However Moscow might rumble about its unease with Iranian meddling in Syria, and no matter the promises Russia makes to Israeli officials, what unites Iran and Russia is more important than what divides them. Both want the United States out of the Middle East. Both are ideologically opposed to US hegemony in world affairs.
In the words of Philip Smythe, a Soref Fellow at the Washington Institute for Near East Policy, it is a "fanciful notion" that tensions between Tehran and Moscow will persuade the Iranian leadership to quit Syria.
The Iranian presence in Syria isn't going anywhere. They have invested too much. There is an ideological element to this. This is a long-term process… the Iranians know how to play the slow game, and what worries me more than anything is when you look at the different array of forces that will eventually be on Israel's northern border, it's going to be far more diverse and far more numerous and they're going to have a lot more experience [than troops Israel has faced in the past].
That is why, in a separate panel, former IDF major general Amos Gilad bluntly concluded that the international community's goal must be to "cause the collapse" of the Iranian regime.
There must be serious pressure by the United States against Iran. The world seems to be ignoring the doomsday scenario with this regime, but instead, it must be prepared for a nuclear Iran. Like North Korea, Iran will not change its plans — it might be convinced to delay them.
Iran will most likely leave the JCPOA and restart its nuclear program full tilt, Gilad said. Therefore, Israel and the United States must build alliances with Arab countries and persuade Europe away from its policy of Iranian appeasement. In the end, however, "it is important to … retain all the options on the table."
(Originally featured in Mishpacha, Issue 747)
Oops! We could not locate your form.
>