| Feature Articles |
Into the Lion's Den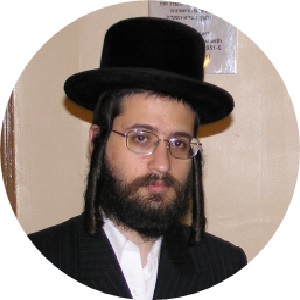 | June 5, 2019
Neo-Nazi ideology is thriving in the tiny German village of Jamel. So seeing us — two obviously Jewish fellows — poking around town was quite a sight… especially when the police showed up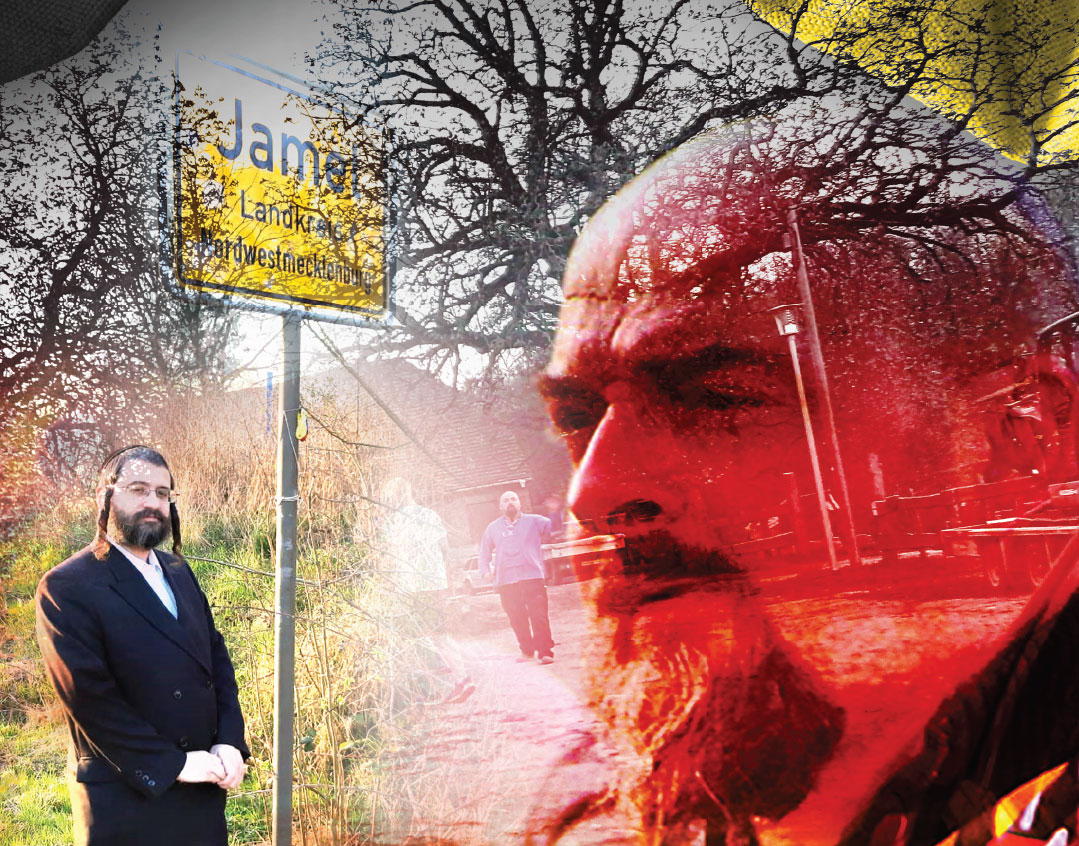 W
hen Sven Krueger strode toward me swiftly and threateningly, I recognized him immediately. It was the face I'd seen — shaven head, flashing eyes, trademark rolled-up beard — in the many photos I had studied in preparation for our visit to this German village.
"Raus! Raus!" he shouted without preamble.
"Warum?" I asked, mustering up my best German. "Why do we have to leave?"
"Because you're a Jew," he said. He advanced toward us, waving his hands menacingly. "And this is our town."
That was our welcome to Jamel, a remote hamlet in northern Germany, a short drive away from the Baltic Sea. The village is in the Nordwestmecklenburg district, an area that identifies deeply with the National Democratic Party (NPD), Germany's far right-wing faction, and has put several neo-Nazis into the parliament. (The extreme right is thought to be behind dozens of violent attacks and instances of vandalism over the past decade.) And Jamel, with its few dozen residents, is perhaps the most extreme manifestation of a chilling phenomenon in the former Communist East Germany: encroaching neo-Nazism.

This tiny town has a distinct neo-Nazi feel. An illuminated mural depicting a blond man with his wife and children, bearing the neo-Nazi slogan "frei-sozial-national," dominates the middle of the village. A few meters away stands a multidirectional signpost: One sign points toward "Wien, Ostmark" — Vienna, Austria, as it was termed under Nazi rule. Another sign points to Braunau am Inn, the birthplace of Adolf Hitler, some 855 kilometers away, which has become a pilgrimage venue for neo-Nazis. And townsfolk regularly host outdoor parties where guests sing "Hitler Is My Fuehrer" and chant "Heil" around a massive bonfire.
Sven Krueger, who fittingly owns a demolition company, is the undisputed boss of this little enclave. He was born in Jamel, and was known for years to authorities for small-time criminal activity, but he'd stayed off the radar after turning to extreme right-wing politics — until he was arrested in 2011 on charges of harboring stolen property and illegally possessing a submachine gun with 200 rounds of ammunition.
After Krueger's release from prison in 2016, the NPD distanced itself from him (even though their regional headquarters were housed in the building of his company). Unperturbed, Krueger set up his own party and is now running in the upcoming local German elections.
A decade ago, Krueger was the only neo-Nazi in the village, but with calculated determination, he encouraged some likeminded friends to move in as well. They purchased and rented homes in quick succession, so that one fine day the authorities, and subsequently the media, discovered that Jamel was essentially occupied territory. Or a "nationally liberated zone," as Mr. Krueger likes to call it.
And the logo on his demolition company? A man smashing a Star of David with a sledgehammer.
(Excerpted from Mishpacha, Issue 763)
Oops! We could not locate your form.
>