| Global View |
Ilhan Omar's Jewish Problem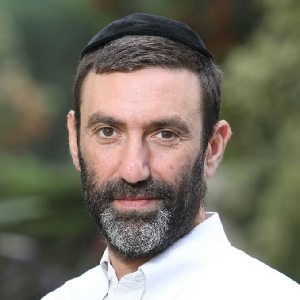 | February 12, 2019
Just weeks after Rep. Ilhan Omar acknowledged using "unfortunate words" to characterize Israel, the first-term congresswoman from Minnesota has described Jewish influence in politics in a fashion that recalls classic anti-Semitic tropes.
"It's all about the Benjamins," Omar tweeted in response to another tweet that referenced Republican House Minority Leader Kevin McCarthy's plans to "punish" Omar for her pronounced bias against Israel and Jews. When Forward opinion editor Batya Ungar-Sargon pressed Omar, asking her to explain who exactly is paying off American politicians, the Somali-American and one of two Muslim women in Congress responded, "AIPAC!"
The idea that Jews operate a well-funded cabal that manipulates politicians to do their will is a long-standing anti-Semitic trope. The Nazis employed similar ideas in their war against the Jews, and media outlets in the Muslim world today regularly suggest that the "Zionists" control American policymaking. Some Democrats came to the aid of Omar on social media, suggesting that billionaire Sheldon Adelson does indeed generously fund the Republican Party, and discussion of Jewish money in politics does not constitute anti-Semitism.
But Jewish groups had heard enough. The Anti-Defamation League called the tweet "inappropriate and upsetting," and the American Jewish Committee called Omar's comments "stunningly anti-Semitic." Rep. Max Rose, a Democrat from New York, said Omar's comments are "deeply hurtful to Jews." As of press time on Monday, the Democratic leadership had not commented on Omar's tweet.
In fact, Omar is wrong about AIPAC. The American-Israel Public Affairs Committee is a lobby group that does not contribute money to candidates. However, like other lobbies, it does aggressively pursue its agenda, and individual members are free to make donations to the politicians of their choosing.
The Democratic leadership has distanced itself from Omar's comments in the past, but along with Rep. Rashida Tlaib of Michigan, the party now finds itself with two outspoken advocates of the boycott Israel movement who are unafraid to speak their mind on Israeli "war crimes" and supposedly undue Jewish influence in politics. Omar told CNN just last week that she was "excited" to have her views on Israel debated in the mainstream.
Mark Mellman, the president of the new pro-Israel group Democratic Majority for Israel, told Mishpacha that Omar's comments reveal "both woeful ignorance and flagrant bigotry." He called for Omar to apologize.
"America's long-standing support for Israel reflects shared interests, shared values, and the wishes of the majority the American people," he said. "By suggesting pro-Israel views are paid for, Congresswoman Omar has driven headlong into the gutter, slandering America's pro-Israel community and the vast majority of her colleagues of both parties, in the House and the Senate, who back a strong US-Israel relationship."
When she was running for office, Omar defended herself against comments she made in 2012, when she said that Israel had "hypnotized the world," and hoped that "Allah" would "awaken the people and help them see the evil doings of Israel." After taking office, she reconsidered those comments and claimed that perhaps she had used the wrong language to describe her feelings at the time. But now, she's back, with what can only be described as gutter anti-Semitism.
Chaskel Bennett, co-founder of the Flatbush Jewish Community Coalition, told Mishpacha that Jews are "tired of being a punching bag for the far left."
"[We] demand those very same voices who never fail to weigh in on other types of discrimination to condemn the unvarnished bigotry and anti-Semitic tropes propagated by the likes of Rep. Omar and others," he said. "Hate is hate, and there needs to be one standard applicable to all."
—Omri Nahmias contributed to this report
(Originally featured in Mishpacha, Issue 748)
Oops! We could not locate your form.
>