| Windows |
If the Shoe Fits | April 10, 2019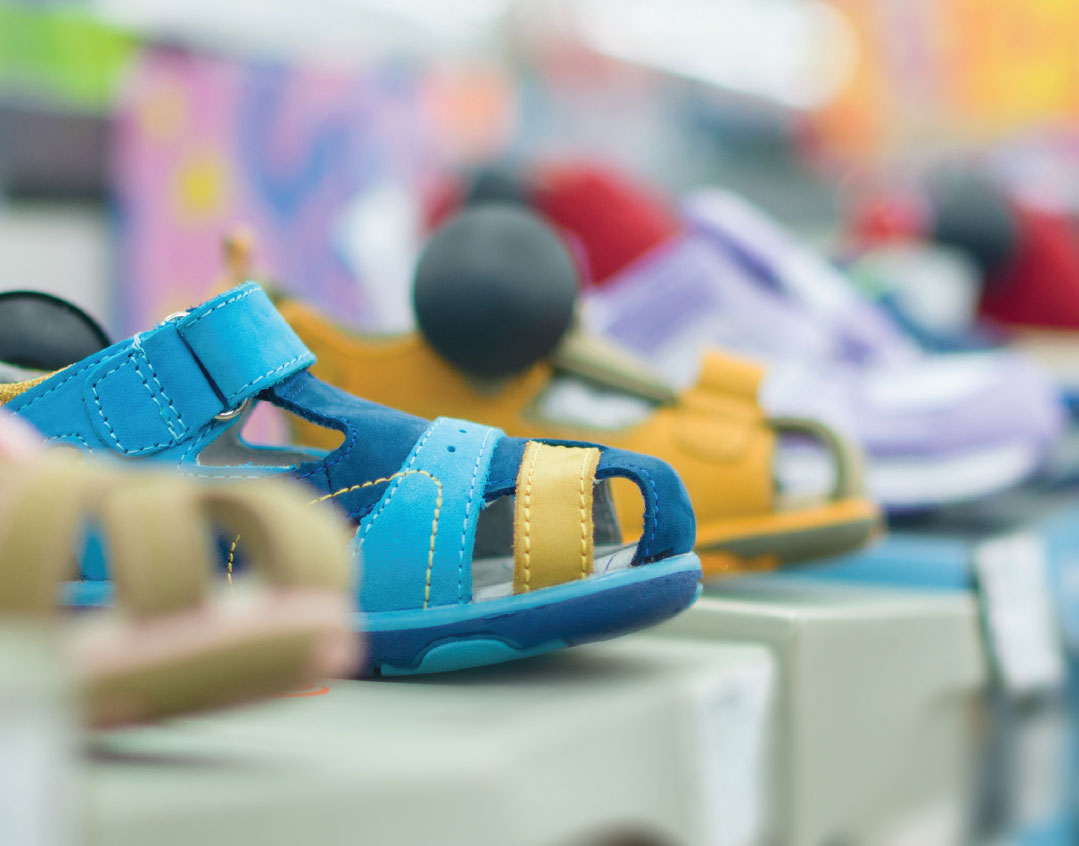 Question: How does a good Jewish mother know that her child needs new shoes?
Answer: Coupons.
I
t's a beautiful thing, those coupons. It shows how much Klal Yisrael is machshiv Torah. It shows an appreciation for avreichim who sacrifice every day of their lives to answer a higher calling, to serve as a pillar that keeps the world upright. And for their wives, of course.
Getting a 40 percent discount on shoes is definitely a treat, especially for large families whose members all coincidentally go up a size in the same one week that the coupon is valid. And that week is the first week of Nissan, a time when Jewish mothers worldwide can think of nothing more enticing than spending an entire day in a shoe store.
But 40 percent? (One pair per kid, not valid for sale items, not to be combined with any other offer…) Who can resist?
Off to the shoe store goes every mother whose husband has bein hazmanim. She takes along every one of her children who has two feet, including the baby who is bound to start walking within a year, because, hello, 40 percent.

She takes along potato chips. She takes along water bottles. She takes along tuna sandwiches, a Tehillim, tissues, Motrin, diapers, a cell phone charger, toys, and every article of clothing she's purchased for the upcoming season(s) because how else could she match shoe colors to headbands?
Considering this good Jewish mother (guess who?) lives in town, there are about 15 shoe stores she can shop in. But 12 of those are ruled out, and she's left to choose between the three "coupon" stores, where all the kollel wives flock.
Considering these are kollel wives, it's safe to assume that all these women hold down jobs and have one day off every week. That day is Sunday. There is only one Sunday when the coupon is valid. This means that this woman (okay, I'll use specific pronouns going forward) has to take along a lot of potato chips.
The first thing I do, before parking my Bugaboo and latching on the Buggy Board, is take a number. It's very cool, this number system. You (me, all of us, whatever) pull a ticket from a cute red ticket dispenser, look at it, look at the screen that tells customers which number is being helped right now, and faint.
My number is 126. They are serving customer number 31. And I came early.
So really, I have the option of leaving and returning in several hours. But we're finally here, with all the children, and we found seats (!), and it's going to take an hour to go home and another hour to return and also, I just watched a woman who tried this approach miss her turn. Not happening.
We sit down. I take out my Tehillim. I open it. The baby cries. I close it. I issue strict warnings and bribes to my offspring that they stay out of trouble, then elbow my way past kids, mothers, fitting benches, and Bugaboos, and helplessly try to ask a worker if there's a room where I could feed the baby. I'm directed to a janitor's closet in the back of the stockroom, where I silently pray that my children stay out of harm's way.
When I return, my toddler is gone.
(Excerpted from Family First, Issue 638)
Oops! We could not locate your form.
>