| Teen Fiction |
I Know You Can | April 10, 2019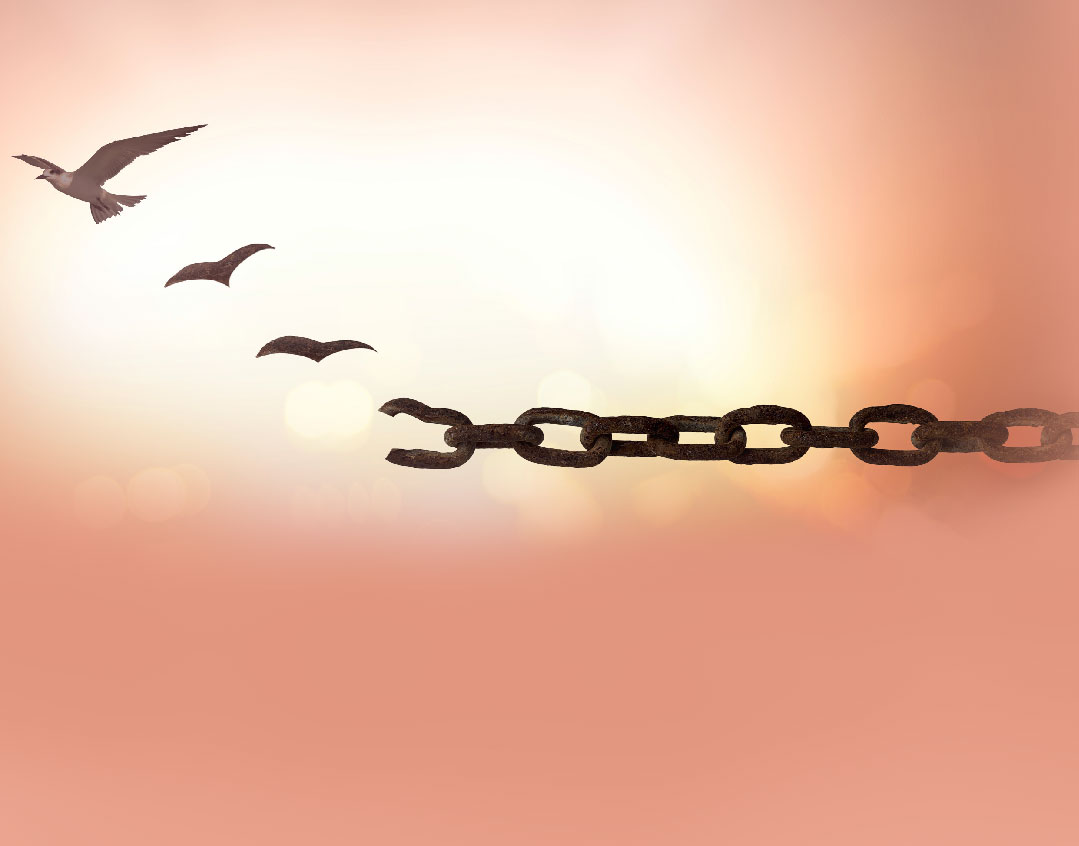 B
abysitting the Miller kids was always an adventure. Whenever Mrs. Miller called me to babysit, I made sure to rope in a friend before giving a definite yes. But a few weeks before Pesach, when Rikki was out shopping, Adina was busy with her family, and Fraidy was napping, Mrs. Miller sent me a desperate SOS.
"Chavi, so sorry to bother you, but my husband's out of town, and something came up at work. I really need this favor…"
"Sure, Mrs. Miller. I'll be right over."
With a sigh, I said goodbye to the novel I was reading and dashed out. As I walked, I scrolled through my contacts to see if I'd overlooked any friend who might have been available. Adina was out, so was Fraidy, Rikki, Mirel… Sima.
Sima. I hadn't thought of her in a while. I couldn't believe I'd forgotten the hurt for as long as a few days. That great novel had distracted me. Now that I'd been reminded, however, the pain returned in full force.

Sima and I had ended eighth grade as good friends. Sima was very popular, always at the center of fun and action. Knowing we were headed for the same high school, we elected to attend the same camp. People had warned me that camp sometimes strained old friendships, but as the summer progressed, Sima and I only grew closer.
Until the day she dropped me like a hot coal.
The shock and pain were excruciating. I suddenly found myself the outcast of the bunk which was full of girls headed to the same high school as me. The next few weeks were total agony. After camp, vague stories of problems in Sima's home added pieces to the painful puzzle of my experience. However, neither those nor my return to good friends back home served to remove the lingering anguish of the summer. I felt so diminished, so devalued at my core, that neither Rikki's sympathy nor Adina's encouragement could remove my pain.
"I can't go to school with her," I sobbed to them. "I'll have no friends. I'll be a failure."
"No, you won't," Adina insisted. "You'll always be your awesome self. Everyone will love you."
"No," I wailed. "Not after what Sima did."
"All you need to do is get past the hurt," Fraidy counseled. "It's eating you up — you've got to let it go."
"I can't do that!"
"Yes, you can! You can do anything you put your mind to!"
But I shook my head. Some things were simply impossible. One of those things would be surviving high school in Sima Stein's class.
And then, at the beginning of the school year, the phone calls began.
The first few I ignored completely. I listened to her messages with such incredulity that I laughed out loud.
"Hi, Chavi, it's Sima Stein calling. I…Well, Rosh Hashana's coming up and I wanted you to know that I realize I owe you an apology. Please forgive me. Hope we can speak soon."
The nerve of her! Rosh Hashana's coming up, Chavi, so if you'd be so kind as to help get rid of my dirty laundry…Nice try, Sima. But it won't work. Not now.
One day, later in the year, I ran into her at the grocery. She caught my eye as she looked up from the bananas she was inspecting. Quickly, she put them down, turning toward me. Heart pounding and fists clenched, I abandoned my cart and hurried from the store. After that, there had been a break in the phone calls, but they'd resumed. And I had resumed ignoring them.
(Excerpted from Mishpacha Jr., Issue 756)
>