| Second Thoughts |
How to Create a Simple 900-Page Novel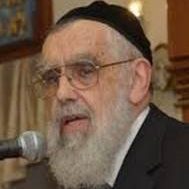 | June 12, 2019
All of us can reset the titles of our own lives
There they stand on my bookcase directly in front of my desk, books that stare at me intently, silently. Am I paranoid, or is there an accusation in those stares? I have not looked at them in years, meaning to read them some day, but that day never arrived, and there they are, published years ago, ignored by me, still staring at me, wondering.
These are the books, most of which have dramatic one-word titles:
Loyalty, by Felton (Simon & Schuster); Regret, by Landman (Oxford); Revenge, by Blumenfeld (Simon & Schuster); Marriage, by George & Elshtain (Spence Publ.); Sin and Fear, by Delumeau (St. Martin's Press); Chaos, by Gleick (Viking); G-d, by Patrick Glynn (Prima Publ.); Betrayal, by Pryce-Jones (Encounter); Idolatry, by Halbertal (Harvard); Desire, by Irvine (Oxford); Happiness, by McMahon (Grove Press).
They were placed in the bookcase at random over the years, having been sent by various publishers, and there they stand side by side, shoulder to shoulder, handsomely jacketed but unread. If they were able to speak, what would they say?
They represent, in a way, myriad layers of complexity, a panorama of life itself. If I rearranged them, they would make a dramatic story, a vast 900-page Tolstoyesque novel. For example: First there was intense Desire, then Marriage, followed by Happiness and fierce Loyalty. But this was not to endure, because Marriage, blissful at first, gave way to Idolatry of the self, then mournful Regret, which was followed by monstrous Betrayal, leading to a bloody Revenge. This created, inevitably, feelings of Sin and Fear, which, like night follows the day, led to the climax of the book, sheer Chaos. Which is to be expected if one is deaf to the teachings of G-d.
There is no end to the possibilities of reordering the titles in any way that suits us. Another example: To be avoided at all costs are Chaos and Revenge. To be sought after are Marriage with the proper one, followed by Loyalty to our G-d, and the channeling of our Desires into Torah and mitzvos. If we do that with integrity, we can successfully avoid Regret or Betrayal or Sin and Fear, and thus be assured of Happiness.

All of us can, with a little effort and imagination, reset the titles of our own lives.
In any case, as you can see, I don't have to read the books. For me, titles are enough. And now that I have finally come to grips with the unread books, perhaps they will stop staring at me.
And incidentally, if Leo Tolstoy had seen my bookcase, he could have saved himself much bother.
(Originally featured in Mishpacha, Issue 764)
Oops! We could not locate your form.
>