| Hostable |
Hostable
| May 4, 2021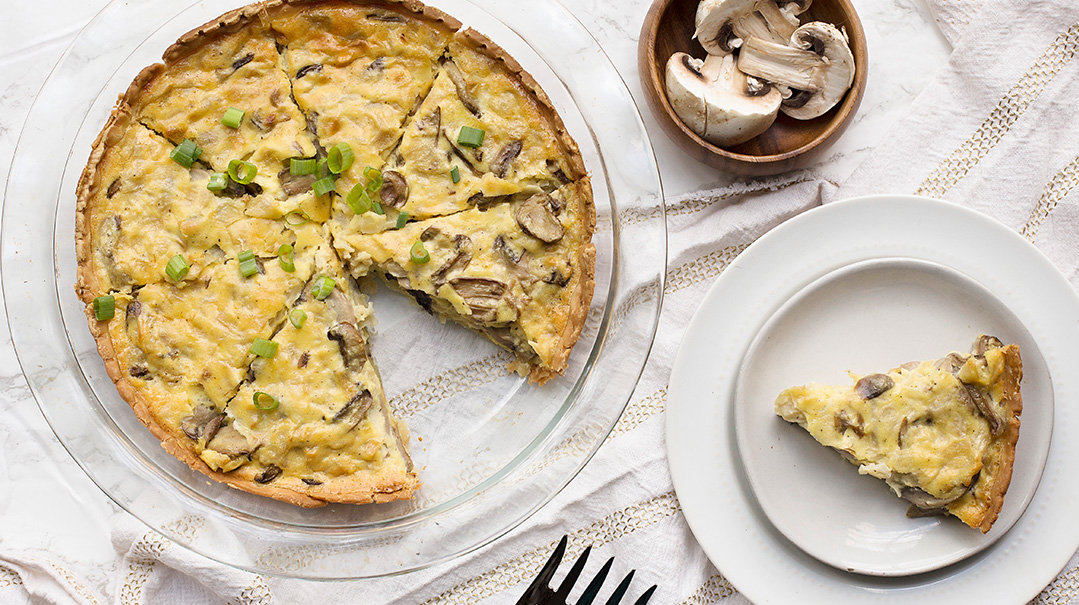 Photography by Baila Rochel Leiner
Aviva Meystel




Chicago, Illinois
My Cooking Style
My approach to cooking: quick, easy, and crowd-pleasing. I love to cook but don't love making recipes involving 10 steps or 20 ingredients. I always make sure that everyone will have something that they like to eat at the table.
The freezer is my best friend! I like to cook in bulk (think 10 pounds of challah, 15 pounds of potato kugel, two months' worth of chicken soup, etc.), so I always have what to take out of the freezer to make Fridays less busy.
How do you challah?
When I first got married and lived in Israel, I didn't have a mixer or bread machine. I googled a recipe for handmade challah and have been using that recipe ever since. And yes, I still make it by hand!
I usually make most of the challos plain, but my kids like cinnamon/sugar challah, so sometimes I'll make a few of those too. Coat each strand of challah with cooking spray and roll in mixture of cinnamon/sugar before braiding.
"Just Us" Shabbos Menu
* Friday night: Challah with jalapeño dip and roasted garlic, skip fish course, soup with noodles and kneidlach, ribs baked low and slow with just spices, honey-roasted potatoes, roasted broccoli, and glazed sweet potatoes.
* Shabbos day: Challah and dips, lettuce salad, coleslaw, deli, cholent, kishka, and potato kugel.
* No official dessert if there are no guests, I just serve whatever ice cream or ices I have in the freezer (again the trusty freezer!).
3 things I love to serve guests
* Rainbow roasted veggies. It looks pretty and tastes even better. Roast assorted veggies of different colors with olive oil, salt, pepper, and garlic powder, and arrange on a plate in rainbow-color order.
* Sushi salad. Layered in a glass bowl or springform pan. Put sushi rice on the bottom, followed by chopped kani. Drizzle with some sushi sauce and spicy mayo, and then more sushi rice and kani on top of that. Add thinly sliced avocado and cucumbers and drizzle with more spicy mayo and sushi sauce. Top with French-fried onions and sesame seeds.
* Meat board. Easy prep and crowd pleasing! Place skirt steak, London broil, grilled chicken cutlets, shawarma pargiyot, hasselback salami, mini hot dogs, cubed turkey, and mini dill pickles on a wooden board with bowls of mustard and barbecue sauce.
PSA
Wear disposable gloves in the kitchen for any type of prep, especially veggies that turn your hands colors when peeling! I personally don't like touching raw meat/chicken/fish, so I love to wear gloves when prepping these. They're also great when shaping cookies!
Challah
Courtesy of Nechami's Recipe Box, Chabad of Kennesaw
YIELDS 6 LOAVES
4 pkgs dry yeast
1¾ cups + 1 Tbsp sugar, divided
4 cups warm water
1 5-lb (2¼-kg) bag flour
1½ Tbsp salt
3 eggs
1⅓ cups oil
1 egg, beaten, for glaze
In a medium glass bowl, combine yeast and 1 Tbsp sugar in 4 cups warm water. Set aside for 5–10 minutes.
Place flour in a large mixing bowl. Remove 2 cups of flour to be added later. Add remaining sugar and salt and mix well. Push the flour mixture against the sides of the bowl, making a well in the center.
Pour in the yeast mixture, eggs, and oil. Mix with a wooden spoon until you can no longer stir it, then knead the dough with your hands until it no longer sticks to the sides of the bowl. Add flour as necessary.
Place dough in an oiled bowl. Cover with a dry towel and let rise in a warm spot for 1½ hours. Punch down and separate challah with a brachah.
Turn dough onto a lightly floured surface and divide into 6–7 sections. Shape dough as desired and place in greased pans. Let rise for 45 minutes.
Preheat oven to 350°F (175°C). Brush loaves with beaten egg and bake for 30–45 minutes, until golden brown. Remove from pans and cool on racks.
Mushroom Quiche
2 onions, diced
¼ cup oil
1 16-oz (450-g) can sliced mushrooms
garlic powder and pepper, to taste
3 eggs
½ cup mayonnaise
2 Tbsp cornstarch or potato starch
2 Tbsp onion soup mix
ready-made pie crust (optional)
Preheat oven to 350°F (175°C).
Sauté onion in oil until softened. Add mushrooms and brown. Add pepper and garlic powder and cook for one more minute.
In a separate bowl, mix eggs, mayonnaise, potato starch, and onion soup mix. Add mushroom/onion mixture and mix well. Pour into a 9-inch (23-cm) round casserole or ready-made pie crust and bake for 45 minutes.
(Originally featured in Family Table, Issue 741)
Oops! We could not locate your form.
>