| Bakeaways |
Honey Cookies | September 16, 2020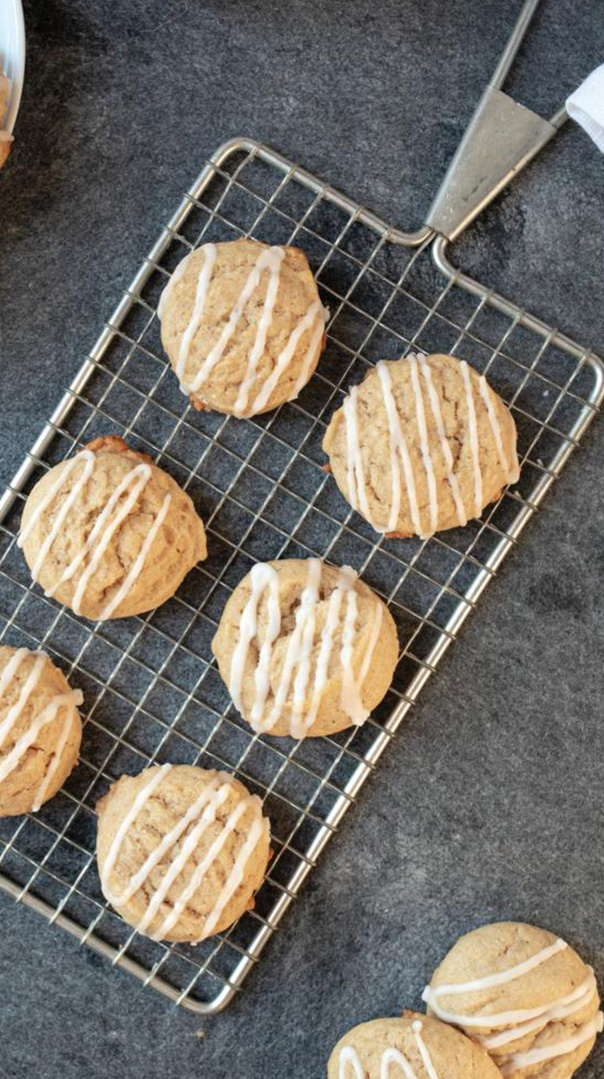 Can you go into Rosh Hashanah without a jar of honey cookies?!
These cookies are the perfect mix of crunchy outside, soft center, and all the delicious spices reminiscent of fall. They're also super simple to make. Eat them straight out of the oven or jazz them up a bit with a drizzle of honey-flavored frosting.
Tips: These cookies freeze beautifully. Alternatively, you can store them covered in an airtight container for up to 1 week.
I used brown sugar in the recipe, since brown sugar has a higher water content than white granulated sugar and therefore increases the moisture of the dough.
A note on vanilla extract: Always use pure vanilla for the best-tasting treats. Since the price of pure vanilla is so high these days, I finally made my own batch during the early days of quarantine. It's not yet at its full flavor, but it's still so fragrant and flavorful.
Honey Cookies
YIELDS 4 DOZEN COOKIES

3⁄4 cup oil
3⁄4 cup honey
1 egg
1 Tbsp vanilla extract
3⁄4 cup brown sugar
3 tsp baking powder
31⁄2 cups flour
1⁄2 tsp cinnamon
1⁄2 tsp nutmeg
1⁄2 tsp allspice
HONEY FROSTING
1 cup confectioners' sugar
11⁄2 Tbsp pareve milk
11⁄2 Tbsp honey
Preheat oven to 350°F (175°C). In the bowl of a stand mixer, beat oil, honey, egg, vanilla extract, and brown sugar until nice and creamy. Whisk together the dry ingredients and slowly incorporate into the batter.
Mix together until a dough is formed. Using a small cookie scoop, scoop dough out onto a cookie sheet, placing the cookies about 1 inch (21⁄2 cm) apart to allow for spreading.
Bake for 10 minutes. Combine frosting ingredients in a small bowl. Allow cookies to cool and drizzle with frosting.
(Originally featured in Family Table, Issue 710)
Oops! We could not locate your form.
>