| This Way That Way |
Heavy Cream
| July 26, 2022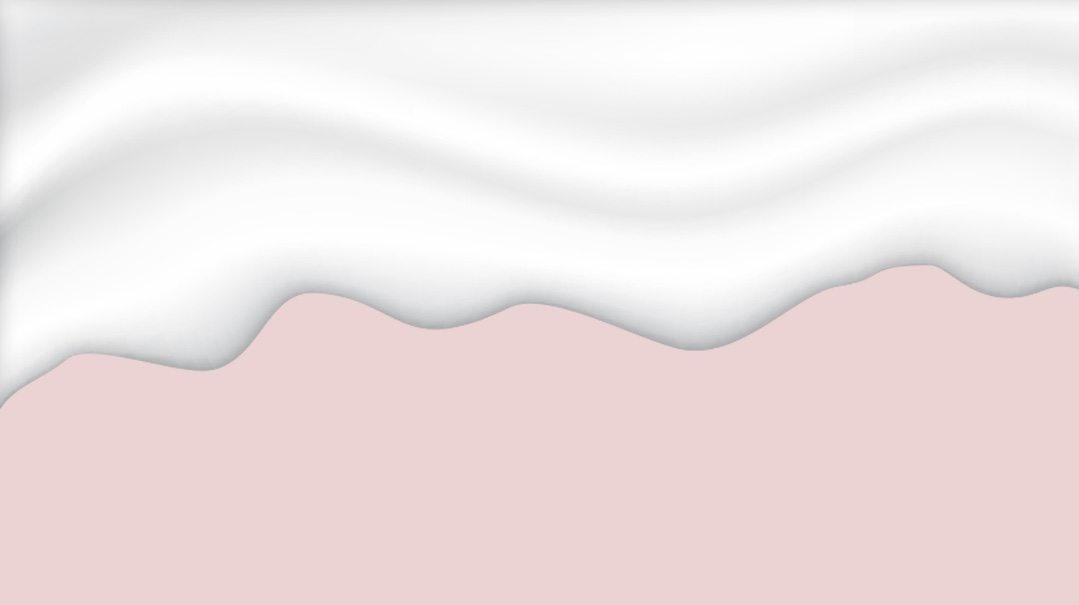 Delicious, creamy, and rich, heavy cream is one of those versatile ingredients that can be whatever you want it to be. You need a star of the show? Whip it up and serve with berries and store-bought pound cake for a dessert that people think you've slaved over. Need to round out a sauce? Amp up a baked good? Make your own butter? You're a little extra, but we like you. Just like heavy cream.
Cream of the Crop
Milk Made to Order
Heavy cream is the topmost layer of milk that rises to the top. Once it's skimmed off, some of the cream is added back in to make milk with different fat percentages.
Quick Fix
Most times, if you overwhip cream (you'll know because it's clumpy and chunky-looking, not smooth), you can save it by slowly drizzling in some unwhipped cream while beating it on low.
Curdle Hurdle
If you add cream to a soup or sauce that's extremely acidic or salty, the proteins can denature, and it can curdle.
Penne a la Vodka
Recipe by Chavi Feldman
Here's a favorite pasta recipe that utilizes Parmesan cheese to create a creamy and delicious sauce that we all absolutely love!
SERVES 6-8
2 heaping Tbsp kosher salt
1 lb (½ kg) penne noodles
2 Tbsp olive oil
1 medium yellow onion, finely chopped
5 cloves garlic, minced
½ tsp crushed red pepper flakes
1 26-oz (735-g) jar marinara sauce
salt and freshly ground black pepper, to taste
1 cup heavy cream
1 cup grated Parmesan cheese, plus more for serving
Preheat oven to 350°F (175°C).
Bring a large pot of water to a boil along with the kosher salt. Add pasta and cook according to package instructions until al dente.
Meanwhile, prepare the sauce: Heat oil in a deep 12-inch frying pan or pot over medium heat. Add onion, garlic, and crushed red pepper flakes and cook, stirring occasionally, until onion is translucent, 7–8 minutes.
Lower heat to medium-low and stir in the marinara sauce. Simmer until the sauce begins to thicken, about 10 minutes, and season with salt and pepper. Reduce heat to low, add cream and Parmesan cheese, and cook, stirring, until the sauce is smooth and cheese is melted.
Place cooked pasta into a 9x13-inch (23x33-cm) baking pan. Pour the hot sauce over the pasta and toss well to coat. Bake, covered, for 45–50 minutes.
Just before serving, toss again and sprinkle lightly with additional Parmesan cheese.
Creamy Mushroom Tomato Fettuccine
Recipe by Chanie Nayman
This is the first recipe I ever created! It was born in my tiny Israeli kitchen when I was trying to make a dish that had many ingredients that either I was out of or had no access to. It's always a big hit with everyone.
SERVES 4
1 onion, sliced into half rounds
1 Tbsp butter or oil
1 16-oz (450-g) box mushrooms, thinly sliced
2 cups cherry tomatoes, sliced
1 tsp salt
¼ tsp black pepper
½ tsp pareve chicken soup mix
1 8-oz (225-g) container heavy cream
12 oz (340 g) fettuccine, prepared according to pkg directions
Parmesan cheese, for garnish (optional)
Sauté onion in butter or oil until nicely golden. Add mushrooms and tomatoes and sauté for another few minutes, until they become limp. Add spices, wine, and heavy cream; allow to simmer for 5–10 minutes.
Toss pasta with the sauce, garnish with Parmesan if desired, and serve.
Note: This dish is best hot, but works very nicely served at room temperature, too.
Really Good French Toast
Recipe by Danielle Renov
I don't love an eggy French toast, so the heavy cream in this recipe cuts though that eggy flavor and adds a rich, decadent, and slightly more delicious flavor — in my opinion!
YIELDS APPROXIMATELY 12 PIECES
1 regular size challah, cut into 1-inch-thick slices
Egg Mixture
6 eggs
1 cup heavy cream
1½ tsp vanilla extract
½ tsp cinnamon
½ tsp kosher salt
3 Tbsp sugar
butter, for greasing
powdered sugar, for dusting
maple syrup, for drizzling
Place egg mixture ingredients into a large shallow dish; mix to combine.
Set a frying pan over medium-high heat. Once hot, add a bit of butter to grease the pan. Dip a challah slice into egg mixture, let sit for 30–45 seconds per side. Place challah slice onto hot pan.
Cook for 11⁄2–2 minutes per side, making sure to press down with the spatula on both sides as it cooks. Repeat with remaining egg mixture and challah slices.
Dust with powdered sugar, drizzle with maple syrup, and add toppings of your choice. Enjoy!
(Originally featured in Family Table, Issue 803)
Oops! We could not locate your form.
>