| Jr. Feature |
Having a Ball with Unusual Sports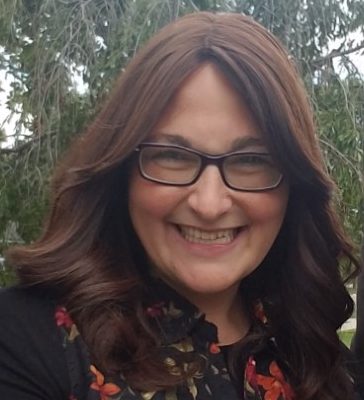 | July 10, 2019
Move over, basketball, hockey, and baseball. Add a little bounce to your sporting fun — check out these unusual sports activities!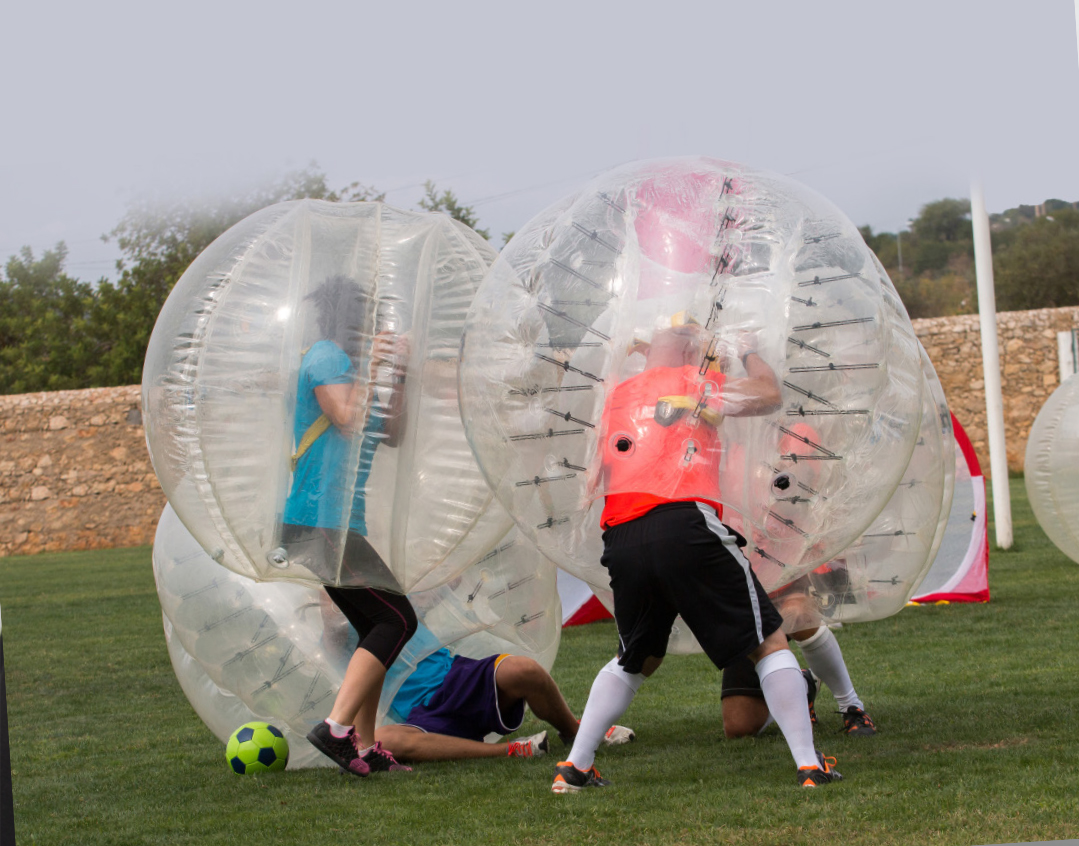 I
t's summer and you're all set to have a ball. Move over, basketball, hockey, and baseball. If you have enough imagination, you can combine different sports or make up some new rules. The sky's the limit! Add a little bounce to your sporting fun — check out these unusual sports activities!
KNOCKERBALL
Back in 1994, two New Zealand men became famous for inventing zorbing. Never heard of it? (I hadn't, either.) It's the act of rolling down a gentle hill in a gigantic, inflated, shock-absorbing orb.
As the idea spread, so did the possibilities. Some people added water and created "hydro zorbing." In 2011, Henrik Elvestad and Johan Golden put on these zorb balls, but instead of rolling down a hill, they joked around and played a game of soccer (or what you might call football, depending where you live).
Again, word spread. In 2014, some folks in Italy were filmed playing an enthusiastic round of Bubble Soccer… and that clip went viral. Enter Knockerball! Knockerball is when two or more people climb into huge inflatable bubbles and play traditional games with a bouncing difference! According to Jorge of KnockerballNYC, moving around in a Knockerball feels like you're in bumper cars and sumo wrestling all at once! It's hilarious — you're bumping into other players while knowing you won't hurt them or get hurt yourself, flipping over this way and that.
Jorge says, "Capture the flag is a lot more fun with Knockerballs. You can even have someone set up bowling pins and take turns being the ball. Personally, I think every game is more fun while wearing a Knockerball!"

In 2014, the National Association of Bubble Soccer was formed in the USA and more recently, the world's first World Cup was held in London in 2018!
BOSSABALL
Imagine a game of volleyball played on trampolines to the sound of exciting music. That pretty much summarizes Bossaball.
The sport was invented by Filip Eyckmans of Belgium after a trip to Brazil. He saw people enjoying music, dancing, and sports and thought, "Wouldn't it be great if we could combine all of these things in one activity?"
In 2004, Bossaball was officially launched. (Bossa means gusto, style, or flair in Portuguese.) It's a hugely acrobatic and energetic game, apparently great fun to play and just as much fun to watch! The trampolines (which they call "inflatable platforms," probably to make it sound more official) enable the players to hit the ball with impressive overhead kicks and dramatic dives which leave the audience gasping with amazement. (Players are allowed to hit the ball with any part of their body, unlike in many other sports.)
The goal in Bossaball is to get the ball to touch the ground on your opponent's side of the net, just like in volleyball. Teams win points based on where the ball lands. Directly in front of the net earns three points; hitting the panels around the trampoline only gets one point.
One of the best parts of Bossaball is that music plays the entire time to set the rhythm of the game. At large events, bossaball is usually run by a "samba referee" who doubles as DJ. His job is to provide musical accompaniment to the action with the help of a whistle, microphone, percussion instruments, and a DJ set. (Very different from the plain old whistle some referees use…)
Bossaball is quickly gaining popularity and is enjoyed around Europe and South America. Currently, the Netherlands is the only country that has a major bossaball league. Funnily enough, the game has not caught on yet in North America. Think it's just a matter of time? Wait and see!
(Excerpted from Mishpacha Jr., Issue 768)
Oops! We could not locate your form.
>