| FamilyTable Feature |
Hasty but Tasty 
| December 4, 2019
F
rom the perfectly styled, glossy pages of this magazine, you might get the impression that in the typical FT household, organic farm-to-table suppers are whipped up and ready to serve on a perfectly set table every night. Complete with matching place cards while we're at it, in case our kids forget which seats are their favorites (spoiler alert: the kids never forget).
Well, let's burst that bubble right here and right now. Working moms or not, we all need semi-homemade hacks that taste delicious and require minimal planning or thought. Here are our favorite dumb-but-yum dishes that really grace our tables on the regular.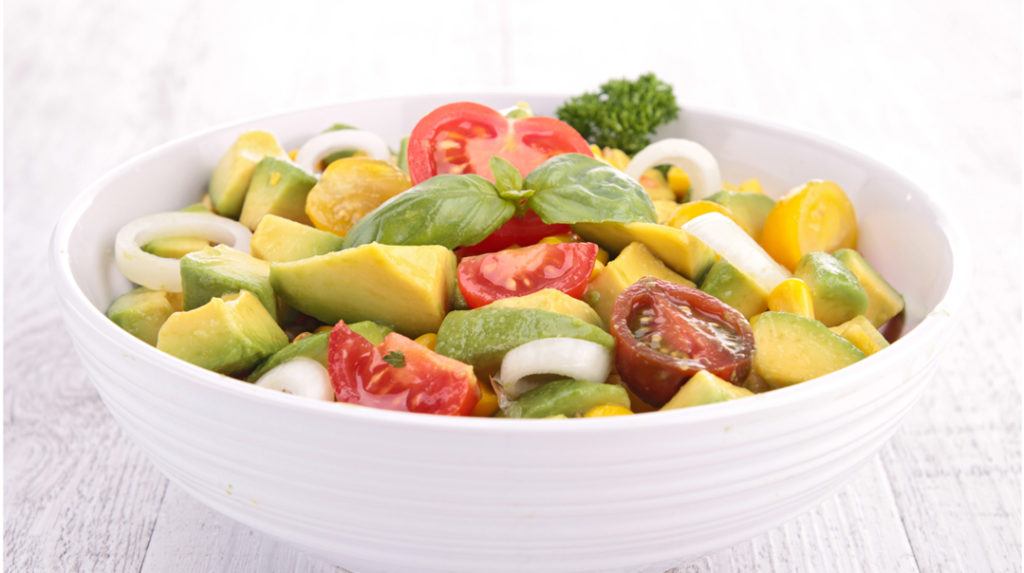 SALADS
Kale Caesar Salad 
SHREDDED KALE with PREPARED CAESAR DRESSING. Sprinkle with HEMP SEEDS and SLICED ALMONDS.
Green Bean Salad
Parboil a bag of FROZEN GREEN BEANS. Rinse and add 1 can of BLACK OLIVES, 1 diced RED PEPPER, 1 can sliced HEARTS OF PALM, and ITALIAN SALAD DRESSING. Mix everything together.
Hearts of Palm Salad 
1 can sliced HEARTS OF PALM, AVOCADO, GRAPE TOMATOES, a sprinkle of DILL , equal amounts of VINEGAR and OIL (about 1 Tbsp each), and a dash of SALT and PEPPER.
Most Basic Lettuce Salad 
LETTUCE, TOMATOES, and AVOCADO. For the dressing, mix a BASIL CUBE, OLIVE OIL , and SALT.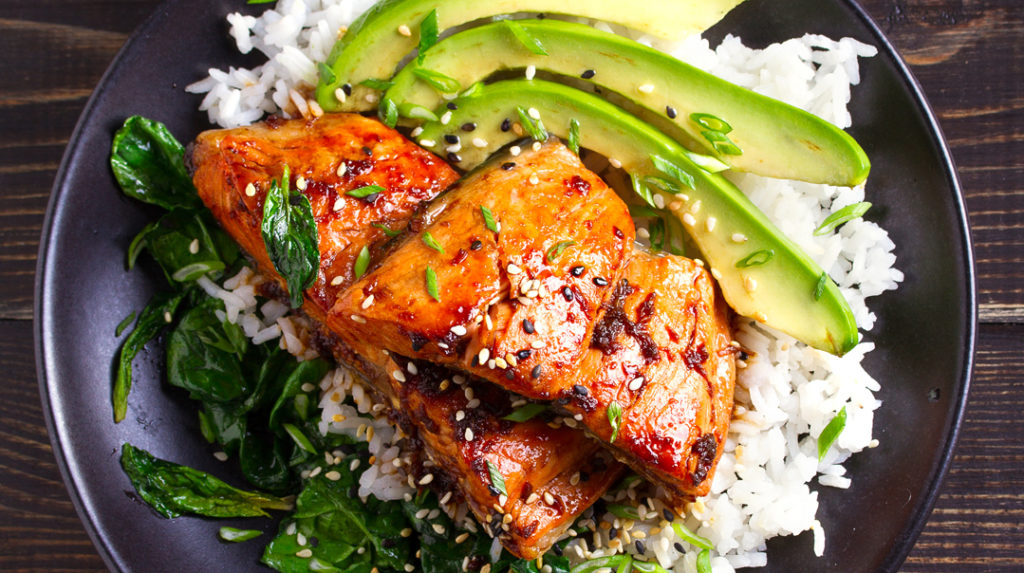 FISH
Saucy Baked Gefilte Fish 
Remove wrapper from a loaf of GEFILTE FISH. Place in a pan spread with a small amount of OIL . Add TOMATO SAUCE, cover, and bake.
Salmon 
Spread with store-bought PESTO and top with CORNFLAKES CRUMBS. Bake.
Tuna or Salmon 
Mix SOY, HONEY, and GARLIC and use as a MARINADE.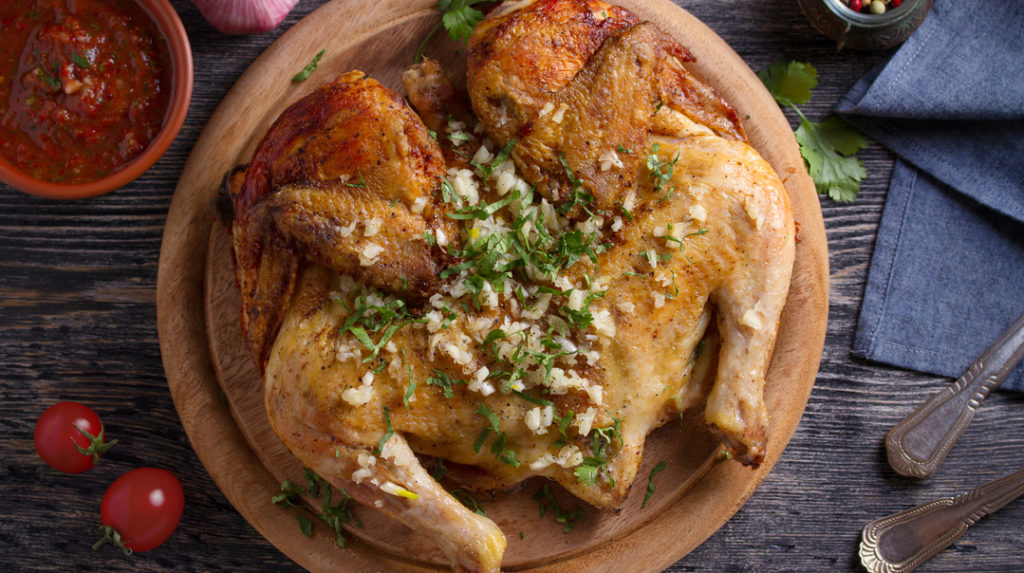 MAINS
Chicken Cutlets
Add PANKO CRUMBS, MUSHROOM POWDER, SALT, GARLIC, and OLIVE OIL , then broil, roast, or fry.
Spatchcocked Chicken 
Add a lot of BARBECUE-STYLE SPICE BLEND and FRESH MINCED GARLIC. Roast at 425°F (220°C) for about an hour.
Sweet-and-Sour Roast 
Mix together ⅓ cup BROWN SUGAR, 1 cup KETCHUP, and 1 pkg ONION SOUP MIX. Pour over ROAST. Add a little WATER to the bottom of the pan, cover tightly, and cook (how long depends on the size of roast).
Oven Barbecued Chicken 
Bake CHICKEN for 45 minutes covered. Pour BARBECUE SAUCE on top and bake uncovered for 30 minutes.
Crispy Honey-Mustard Cutlets 
Mix HONEY MUSTARD and CHRAYONNAISE. Dip CHICKEN CUTLETS into the mixture and then into FRENCH-FRIED ONIONS. Spray top and bottom with cooking spray, then bake.
Chicken on the Bone 
Combine DIJON MUSTARD, MAYO, and KETCHUP. Spread on CHICKEN PIECES. Cover with CORNFLAKES CRUMBS and bake uncovered.
Dark Chicken Cutlets 
Marinate in SOY SAUCE for 10 minutes, coat in FLOUR, and bake at 400°F (200°C).
Meatballs 
Cook in a sauce made from equal amounts BONE-SUCKING SAUCE and MIKEE' S TERIYAKI .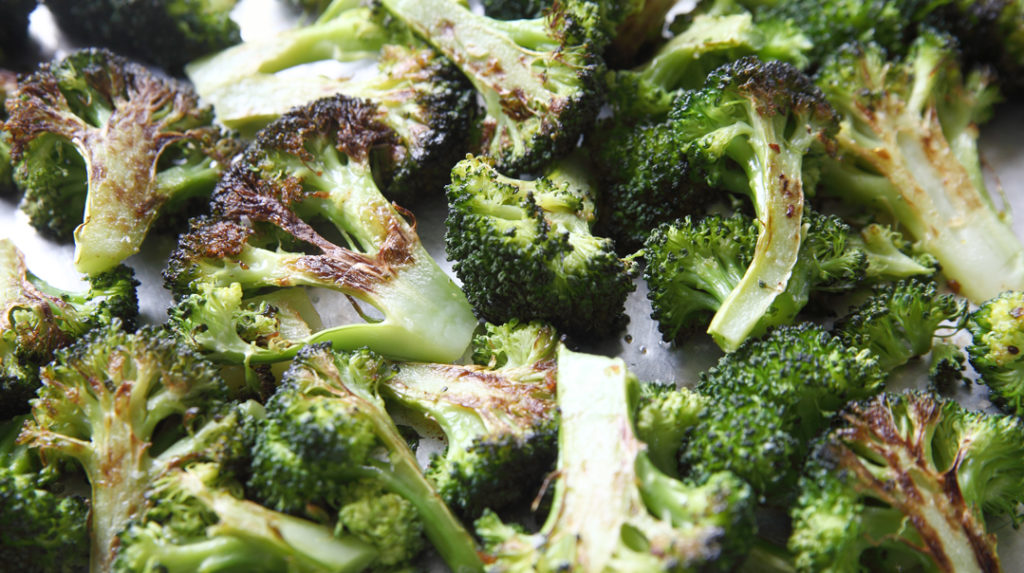 SIDES
Zucchini Spears 
Add TRADER JOE'S CHILI LIME SPICE, SALT, PEPPER, and OLIVE OIL . Roast.
Sauteed String Beans 
Add GEFEN FRIED ONIONS, OLIVE OIL , SALT, PEPPER, and SOY SAUCE. Mushrooms Add BALSAMIC VINEGAR, SOY SAUCE, SESAME OIL , WHITE WINE if desired, SALT, PEPPER, and GARLIC. Roast at 400°F (200°C) for 30 minutes.
Broccoli 
Spray with COOKING SPRAY and sprinkle with ONION SOUP MIX. Roast until slightly brown and crispy.
Cauliflower 
Sprinkle with OLIVE OIL , Trader Joe's ONION SALT, and real SALT. Roast at 425°F (220°C).
Roasted String Beans 
Drizzle with SESAME OIL and sprinkle with SALT. Roast at 400°F (200°C).
Mashed Sweet Potatoes 
Wrap SWEET POTATOES in foil and bake in their peels until very soft. Peel and mash. Add PINEAPPLE TIDBITS and a sprinkle of CINNAMON.
Sauteed Mushrooms 
Slice and saute in a drop of OLIVE OIL . When done, add in a ton of chopped SCALLIONS and a little bit of SOY SAUCE and cook another 30 seconds.

DESSERTS
Ice Cream Pie Mix
VANILL A ICE CREAM with some STRONG COFFEE (aka coffee ice cream) and pour into a GRAHAM CRACKER CRUST. Add or top with COFFEE COOKIE DOUGH, FUDGY BROWNIE BITS, NUT CRUNCH, or VIENNESE CRUNCH.
DIY Anything Goes Dessert 
COOKIE/BROWNIE/CAKE base. Add ICE CREAM or LEMON CURD. Add some CRUNCH. Drizzle with CHOCOLATE SAUCE or MAGIC CHOCOLATE SHELL .
Halva Pistachio Bark Melt
CHOCOLATE and spread flat on a piece of parchment paper. Take a spoon or fork and create a pattern in the chocolate with ready-made HALVA SPREAD. Sprinkle with CHOPPED PISTACHIOS and SEA SALT.
Creamsicle Mix
ORANGE SODA with slightly melted VANILLA ICE CREAM. Freeze. Blended Fruit Cup Grate two GREEN APPLES in the food processor. Switch to the knife attachment and blend a can of PEACHES and a can of PINEAPPLE. Sprinkle with DRIED CRANBERRIES.
(Originally featured in FamilyTable, Issue 670)
Oops! We could not locate your form.
>