| The Moment |
Happening in…Manchester, UK
| March 21, 2023
"Kol dichfin yeisei v'yeichal," was the community's essential call: All who are hungry come and eat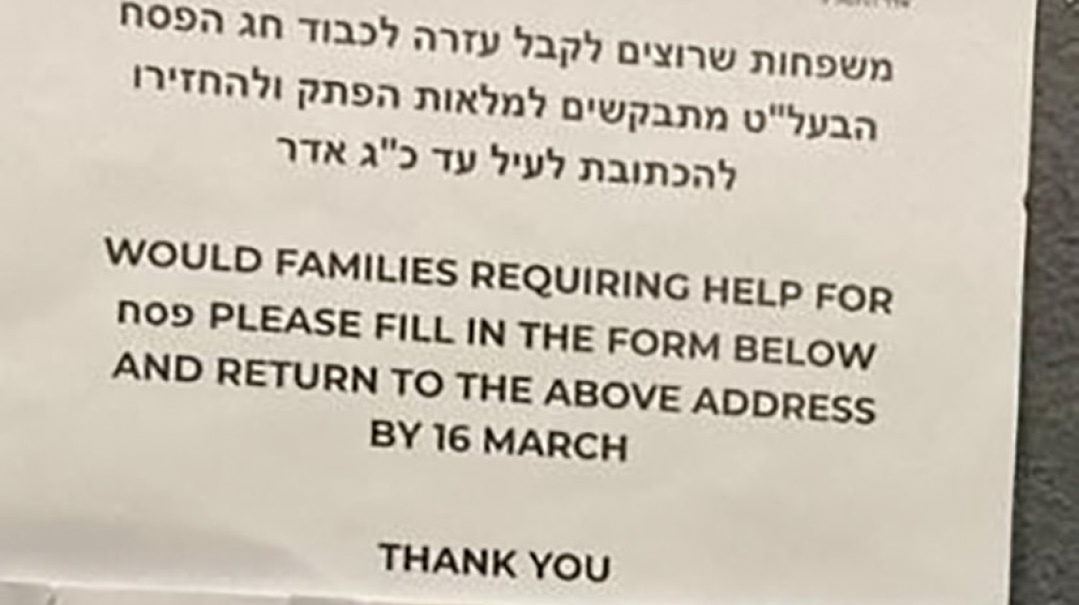 Weeks before Pesach, Manchester is preparing for Yom Tov the way Jews always do — by making sure everyone will have simchas Yom Tov. Forms were distributed to be filled out by those in need with the relevant details. No, they were not asked to provide their national insurance number, and their driver's license was irrelevant. Their tax returns were not a prerequisite and no space was provided for bank statements. The requested information was straightforward: Just names, phone numbers, addresses, and information to determine what will be needed to make Pesach as happy, comfortable, and enjoyable as possible.
"Kol dichfin yeisei v'yeichal," was the community's essential call: All who are hungry come and eat.
We can only hope to hear the Heavenly echo in response — "hashata hacha, l'shanah haba b'ara d'Yisrael." In the merit of your tzedakah, next year you will be in Eretz Yisrael.
(Originally featured in Mishpacha, Issue 954)
Oops! We could not locate your form.
>