| The Moment |
Happening in…: Issue 918
| July 5, 2022
A wonderful feeling, one that's always been a feature of Rashbam 23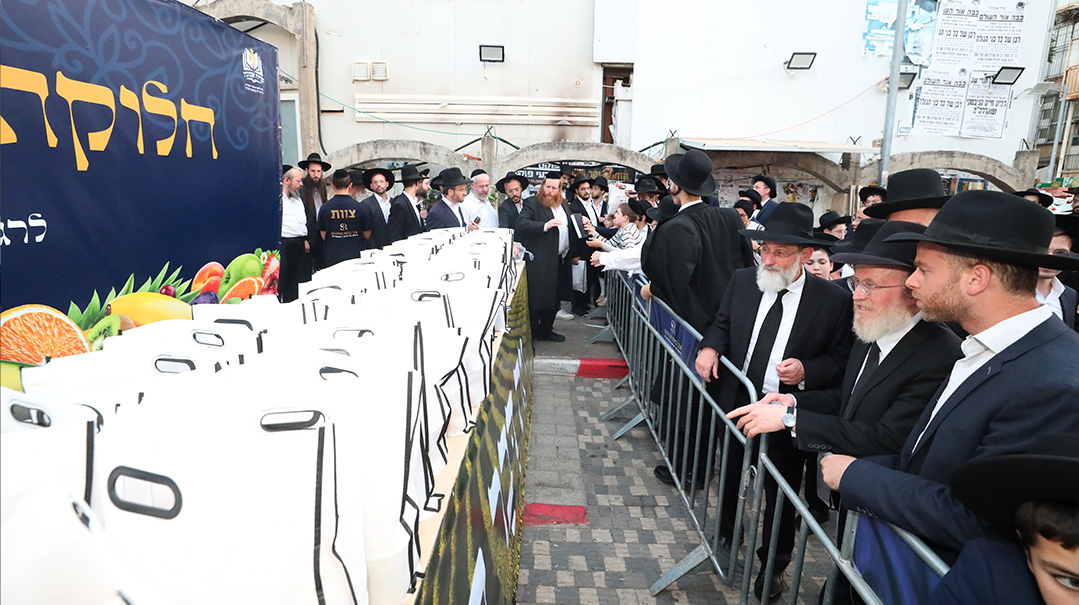 One year ago, the leadership of Dirshu gathered at Rechov Rashbam 23 in Bnei Brak to inaugurate a new learning program. The participants would study the halachos of shemittah with the commentary authored by its venerated occupant, the Sar HaTorah Rav Chaim Kanievsky ztz"l.
Last week, the participants of the program were mesayeim the limud, and Dirshu arranged a siyum showcasing a delectable display of shemittah fruits. A delegation of farmers came to the ceremony and shed tears of joy as they watched "their" produce being handed out. The tangible emunah, the commitment to limud haTorah, and the reigning achdus between divergent groups within Klal Yisrael brought about a wonderful feeling, one that's always been a feature of Rashbam 23.
(Originally featured in Mishpacha, Issue 918)
Oops! We could not locate your form.
>