| The Moment |
Happening in… Arizona | January 18, 2022
The spirit of Yidden jumping at an opportunity to do chesed is the same everywhere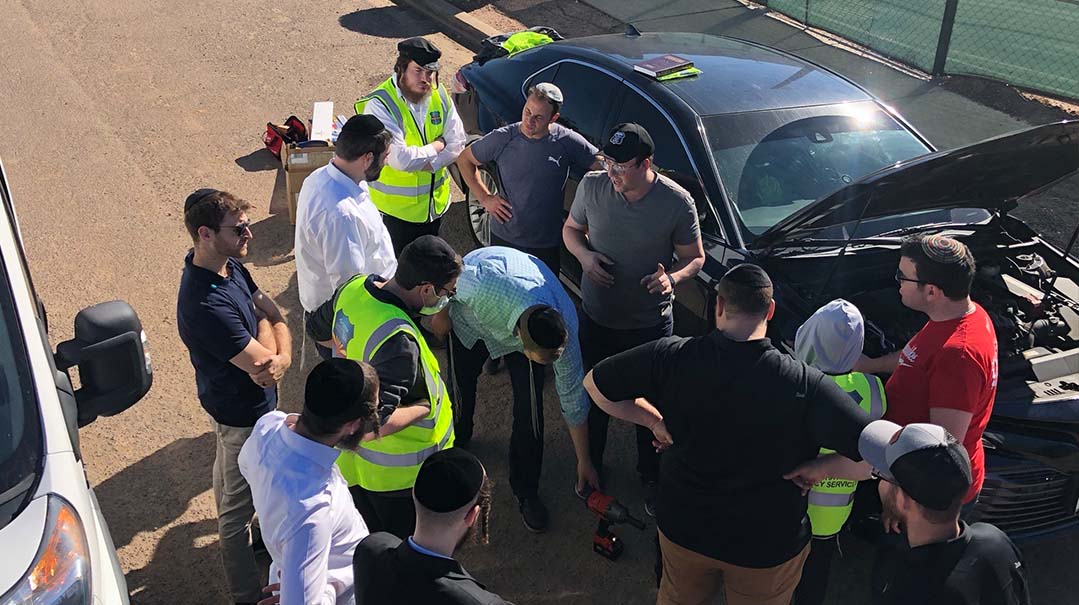 Arizona officially joined the ranks of the heimishe world with the inauguration of its very own Chaveirim unit. To assist both the locals and vacationing snowbirds with their inevitable blowouts and empty gas tanks, Rabbi Ariel Shoshan of Scottsdale's Ahavas Torah and Rabbi Yisroel Yaakov Tesser of the Torah Day School of Phoenix arranged for Ashie Tesser of Lakewood Chaveirim (Unit 131) to train some 20 members hailing from four different communities in the Grand Canyon State (Phoenix, Scottsdale, Flagstaff, and the nascent chassidic community in Casa Grande) in all Chaveirim-related activities, from jacking up a chassis to changing a battery to opening a locked car. Though some technical details had to be adjusted for the sweltering Arizona heat — like advising drivers to replace their car battery after two years, as opposed to the six years a battery can last in the cooler New York climate — the spirit of Yidden jumping at an opportunity to do chesed is the same everywhere.
(Originally featured in Mishpacha, Issue 895)
Oops! We could not locate your form.
>