| Text Messages |
Hammer Away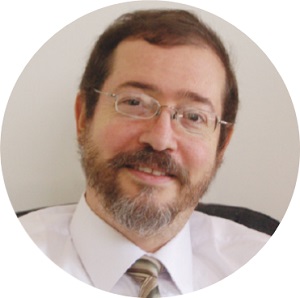 | February 3, 2021
Whether it's racial animosity or any other serious societal issue, it's possible to rise above without dismissing it
Every once in a while, a name I haven't heard mentioned in a long while appears in the news and gets me thinking, Is that person still with us? He seems so out-of-place today, such a throwback to a very different time and place. That train of thought pulled into my mental station last week upon reading that baseball great Henry Aaron had died just short of his 87th birthday.
By the time I was following baseball in the early 1970s, Hank Aaron's career was already entering its twilight. And as a Bronx kid, I had no particular interest in someone who played for an Atlanta team that, being in the National League, never faced my beloved Yankees. Unless, of course, my blue pin-striped heroes were to make it to the Series, which they never did in those years of famine (but that's another topic, on the indispensability of holding onto hope amid despair).
But even so, everyone knew about Hank Aaron, because he was a relatively rare combination of outsized talent and plain decency. Although best known for breaking Babe Ruth's record with his 715th career home run in 1974 (he eventually reached 755), Aaron was a phenomenal all-around player.
While his home-run record was eventually surpassed (by a player whose use of performance-enhancing drugs might well bar him from the Hall of Fame forever), Hammerin' Hank still today holds major records like those for total career bases and runs batted in. That latter record was one he said he valued even more than any other, because bringing his teammates around the bases to score was more important to him than hitting home runs. And that's the kind of guy Aaron was.

As Dan McLaughlin put it in National Review, "There are a series of what I call the 'baseball virtues,' not always possessed (as in Aaron's case) by virtuous men: consistency, durability, effort, growth over time. Aaron had all of them."
But what truly set Henry Aaron apart was the way he persevered, even excelled, under tremendous adversity. In the early '70s, as he chased and began to catch up to the 50-year-old home run record of legendary ballplayer Babe Ruth, he experienced a torrent of racist hate that rivaled or surpassed what Jackie Robinson had faced while breaking baseball's color barrier in the 1940s. As one obituary of Aaron tells it:
According to the post office, Aaron received more mail in the early 1970s than any non-politician in the country, and too many of those letters included death threats, requiring him and his family to retain security forces. "If you come close to Babe Ruth's 714 homers," one letter read, "I have a contract out on you. Over 700, and you can consider yourself punctured with a .22 shell." This stuck with Aaron the rest of his life. "The Ruth chase should have been the greatest period of my life, and it was the worst," he later wrote. "I couldn't believe there was so much hatred in people. It's something I'm still trying to get over, and maybe I never will."
But despite all that, he just carried on playing, never responding or showing what it did to him inside. He conducted himself with dignity and sportsmanship, never descending to the level of the haters. Former Major League Baseball commissioner Bud Selig, who was one of Aaron's closest friends, said, "There isn't a doubt in my mind that he was the perfect man to do it…. Henry took a lot of abuse when he broke that record, but he rose above all that."
It's not that he wasn't horrified by the abuse he suffered. He was, to the extent that he kept all those letters he'd received. In a 2014 interview, he explained that he did so "to remind myself that we are not that far removed from when I was chasing the record. If you think that, you are fooling yourself. A lot of things have happened in this country, but we have so far to go." And he continued to speak out on the topic.
Thinking about Hank Aaron's legacy to another generation, it seems to me it's this: Whether it's racial animosity or any other serious societal issue, it's possible to rise above without dismissing it. You can remain engaged and work for progress without allowing the misdeeds of others to consume you and transform you.
Originally featured in Mishpacha, Issue 847. Eytan Kobre may be contacted directly at kobre@mishpacha.com
Oops! We could not locate your form.
>