| The Beat |
Gunboat Diplomacy | December 16, 2020
Into uncharted waters on Brexit and vaccines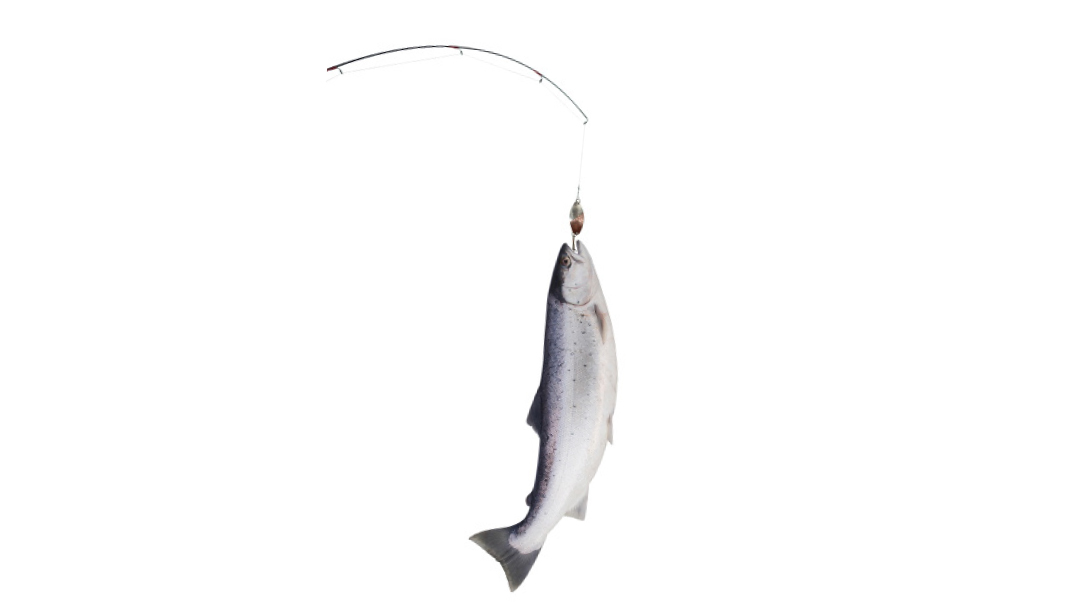 Who would have believed that the titanic geopolitical clash called Brexit would come down to anchovies and mackerel?
Trivial it may sound, but with the clock ticking toward the year-end deadline and no deal between the United Kingdom and European Union in sight, the issue of mutual fishing rights is one of the major sticking points between the two sides.
The EU wants its fishermen to continue to haul in their catch within Britain's rich territorial waters; British fishermen want none of that.
Ironically, an industry employing a paltry 180,000 Europeans, adding just 0.1% to the UK economy, is holding up a €1 trillion free-trade deal. But those European jobs are concentrated in a few locations on the Continent, and fishing is seen as a proxy of renewed British sovereignty — so an ocean separates the two sides' positions.

As with so much about the Brexit negotiations, the tedium has been relieved by flashes of history. Per Reuters, Belgian fishermen have produced a document in Latin issued to Flanders in 1666 by Britain's King Charles II giving 50 Flemish fishing boats access to British waters for perpetuity.
And then there's the "gunboat diplomacy." Baring its fangs, the British government warned this week that in the event of No Deal, Royal Navy warships would guard the country's marine borders.
The negotiations are already on borrowed time, with Sunday, the latest deadline for a deal, coming and going with no progress. But this fishy story isn't over till it's over.
Until December 31, negotiators will doubtless be laboring to land the catch of the century, a Brexit deal.

THE BACKSTORY // Eliezer Shulman
For a few years, news reports have alluded to a new technology that would enable the Israeli military to destroy thousands of targets within the opening hours of any future conflict.
In the wake of recent strikes on Syria widely attributed to Israel, some details of those advances are now emerging. The IDF has unveiled the General Staff Targeting Directorate, an intelligence unit launched in 2019. Operating from a base in the center of the country, and staffed by young officers from different branches of military intelligence, the unit has developed a system capable of large-scale identification of enemy targets. It's based on an algorithm that scans and analyzes all IDF and intelligence directorate databases.
"We're talking about massive amounts of information," notes Major A. "It takes anything it identifies as a target and examines it in depth using an application that draws on different sources, according to an orderly procedure."
The "machine" (as the system is known, somewhat bizarrely, to protect its classified nature) allows for the acquisition of enemy targets at unprecedented speed. It compiles data about the target from a variety of sources — human, visual, audio, and the like, and also identifies other variables such as field conditions, weather, presence of an enemy in the environment, and danger to civilians. From this, the system deduces the best way to attack — by land, air, sea, or even through cyberspace.
This work formerly relied on human research, and could take days or weeks. Today only hours pass from the moment information is first received until the order for the target's liquidation is given.
The system's first test was in Operation Black Belt (November 2019), during which Baha Abu al-Ata, a senior Islamic Jihad figure in the Gaza Strip, was assassinated. The IDF then activated the "fire canopy" mechanism to attack dozens of targets and terrorist operatives on their way to hit or launch rockets, relying successfully on the increased pace of target acquisition.
Vaccine Rollout
With 65,000 COVID deaths and a casualty rate that outstrips even pandemic-plagued America, the news that the UK is the first country to roll out a vaccine was like a shot in the arm for its battered reputation.
Fifty hospitals in the UK began acting as distribution hubs last week to deploy the Pfizer vaccine to front-line health workers, care home workers, and those over age 80. That will soon be followed by deployment at 1,200 local doctors' surgeries over the next few weeks.
So even as America, Israel, and other Western countries begin a crash vaccine effort, Britain is being closely watched for lessons on deployment, and crucially, public willingness to be vaccinated in the face of widespread safety fears.
Dr. Charlotte Benjamin, a local doctor who is the National Health Service's vaccine clinical lead for North-Central London (which covers Jewish communities such as Golders Green, and a major hospital, the Royal Free), says that local doctors are "very excited" to see the vaccine rolled out.
"As a GP, I saw five times as many deaths in March and April this year as normal. We've seen the horrors of COVID, of so-called 'long COVID,' of cancer and heart disease undetected because of the overload on hospitals. I have many patients who are shielding at home, which has high mental health costs. That's why a vaccine with 90 percent efficacy is amazing — much higher than we were anticipating."
But besides the complicated logistics that have to be mastered, a bigger challenge could prove to be vaccine skepticism. An Ipsos/MORI poll found that 34 percent of respondents had been exposed to anti-vax material. An ITV News investigation found that 3.5 million British people were following social media channels featuring hard-core anti-vax material, such as claims that the vaccination program was a cover for implanting chips to track people.
Those vaccine fears, notes Dr. Benjamin, aren't evenly distributed. According to a survey by the London School of Hygiene and Tropical Medicine, over 85 percent of whites surveyed in London said that they would take a vaccine, but among ethnic communities, vaccine fears were three times higher.
"It's too early to know where the Jewish community falls on that spectrum," she says. "But it's important to note that this vaccine has gone through the same approval process as previous vaccines. Due to the high costs, we normally serialize the approval process, but because of the urgency, we've been able to do these different processes at the same time."
Although Britain has gotten a head start on distributing the COVID vaccine, it will take a few weeks to monitor public reaction now that the shots have left the lab.
"We're going to monitor how national and local communications efforts work," says Dr. Benjamin, "and we'll be listening to our community and working with local Jewish doctors and rabbanim to address those concerns."
—Gedalia Guttentag
$ 11.3 million
is the amount raised by the Israeli start-up Remilk, which wants to produce real milk — in a laboratory.
Similar to meat or cheese substitutes, the purpose is to reduce the use of animal products, partly due to the assessment that in a few decades' time, animals will not be able to feed all the inhabitants of the earth.
The scientific process, the owners of the company explained, takes milk proteins and replicates them in the laboratory in a procedure called "microbial fermentation." The resulting product is supposed to be identical in taste and texture to milk. Since the end product is real milk, unlike soy milk or almond milk, it can also be used to make cheese, cream, or ice cream.
There's another plus to Remilk: According to the developers, their milk will not contain antibiotics, cholesterol, or lactose.
So is lab-produced milk coming soon to a grocery near you? Apparently we'll have to wait. For the answer, as the company has not given a date for when the products will hit store shelves.
—Omri Nahmias
(Originally featured in Mishpacha, Issue 840)
Oops! We could not locate your form.
>