| Shul with a View |
Got You Covered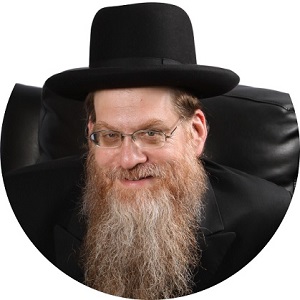 | October 25, 2022
"I have taken it upon myself to ensure every Jewish room is properly enhanced for Shabbos"
I stared at the text message.
It was from Yonah Shain, owner of The Linen Shop, a local store in Passaic that supplies the neighborhood with much more than linen, as one can also find beautiful gifts for Shabbos and Jewish-themed necessities in the store. Yonah and his wife are always there with a smile to help choose the perfect gift.
Yonah's text asked if the shul would like new Shabbos tablecloths. An anonymous donor was interested in donating beautiful white tablecloths for the over 40 tables in our shul.
For years I had yearned for white tablecloths to bedeck the shul and to elevate the ambience and decor of our mikdash me'at. However, as with many dreams, practical considerations — mainly money — had played their part in placing the idea on the back burner.
Yet, as I stared at the text, I felt the renewal of hope. Could it be my dream was coming true? Often, I am the dreamer, the romanticist of the shul. The lay leadership generally supports my plans, but sometimes they bring me back to earth by gently suggesting I am bordering on delusional. This time as well there were skeptics, and perhaps for good reason.
"Who will volunteer to put out the tablecloths every Friday?"
"Who will guarantee they are properly stored and neatly put away after Shabbos?"
"Who will take care of having them laundered when necessary?"
I was beginning to concede that this was one time it was proper to look a gift horse in the mouth and admit the tablecloth plan needed to be shelved.
Yet, my heart still pined for the sumptuous Shabbos napery and I wasn't quite ready to wave the white flag and admit defeat.
Hashem has His way of transmitting His messages, and we must keep our eyes open to see them.
On Friday, Tu B'Av, I visited my daughter in Monmouth Hospital near Lakewood after she gave birth to a baby boy. Because of Covid restrictions, only one visitor was allowed at a time, so my wife and I took turns.
As I held my new grandson, one of the hospital aides arrived to neaten the room and empty the trash bins.
Margaret, a non-Jewish aide, began to walk around the room, carefully removing all items from the bedside tables and covering the tabletops with white hospital towels or pillowcases.
I was mesmerized by Margaret's actions, but before I could say a word, she explained. "I recall when I first found out about Shabbos. Since then, I have taken it upon myself to ensure every Jewish room is properly enhanced for Shabbos. I know I must cover all the tables before the sun sets."
"Margaret," I asked, stunned, "you do this every Friday?"
"What do you mean do I do it every Friday?" Margaret responded with the sincerity of a faithful servant of Hashem. "The women here taught me about the holiness of Shabbos. And part of it is making sure we have white covers on all the tabletops. That's my personal mitzvah. I go around to all the Jewish rooms and ensure they are all…how do you say…shabbosdig? This is my special way of serving Him."
I looked at this woman whose job description contained absolutely zero clauses about covering tables for Shabbos.
I stared in amazement at this special human being who sensed the kedushas Shabbos.
And as I watched Margaret cover one more tabletop, it became clear to me what Hashem wanted from me.
I accepted delivery of the tablecloths the very next week. Shabbos never looked so elegant and Divine as it does now in our shul. The pristine white tablecloths beautify and sanctify the entire beis knesses.
And to think what would have been had Hashem not sent me Margaret.
(Originally featured in Mishpacha, Issue 933)
Oops! We could not locate your form.
>