| TableScapes |
Go Green This Purim
| February 17, 2021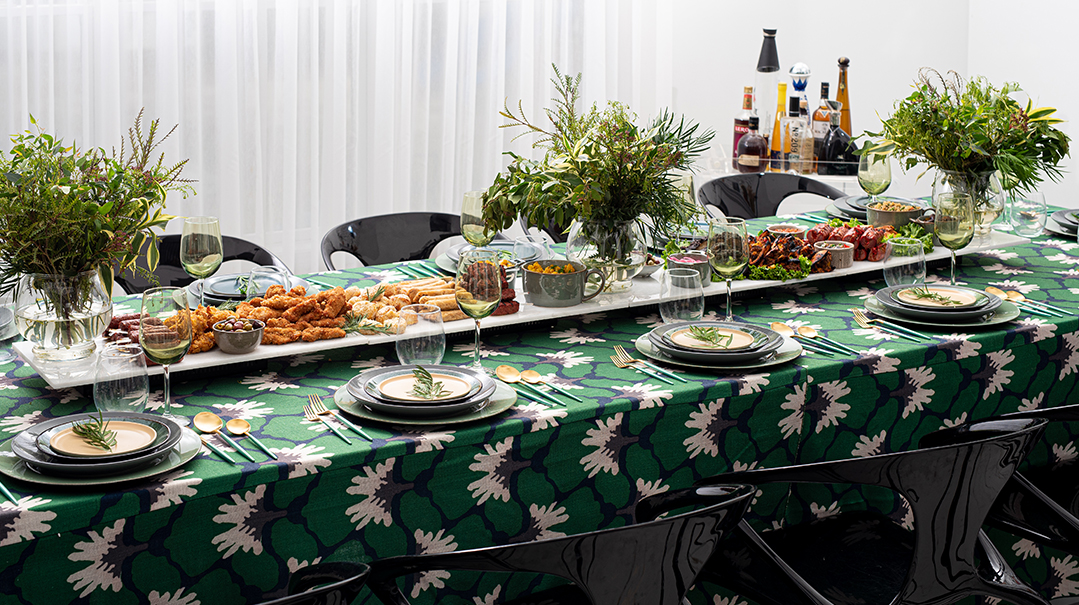 Photography by Hudi Greenberger
Want to try a fun and interactive concept for your Purim seudah that doesn't involve much serving? Enter the edible food runner. By combining the menu and the tablescape, you have a practical, appealing centerpiece that's sure to get your guests talking and munching!
An edible table runner extends down the length of the table and is covered by an array of food that can be enjoyed in small bites. It should look lush and appetizing, with coordinating items from the same food category.
This edible food runner is both food-centric and stylish, the two best ingredients for hosting and dining.
All the Right Vibes
This tablescape is dominated by the color green, a great color palette that complements the food. Green is very welcoming and calming, as well as bringing out the feeling of lush and fresh foods. The vibrant food colors pop against the deeply saturated tablescape.
The combination of olive, emerald, kelly, and sage green here keeps the color palette light and airy. Whether you prefer olive green or a deep shade of fern, green pairs well with a wide variety of colors.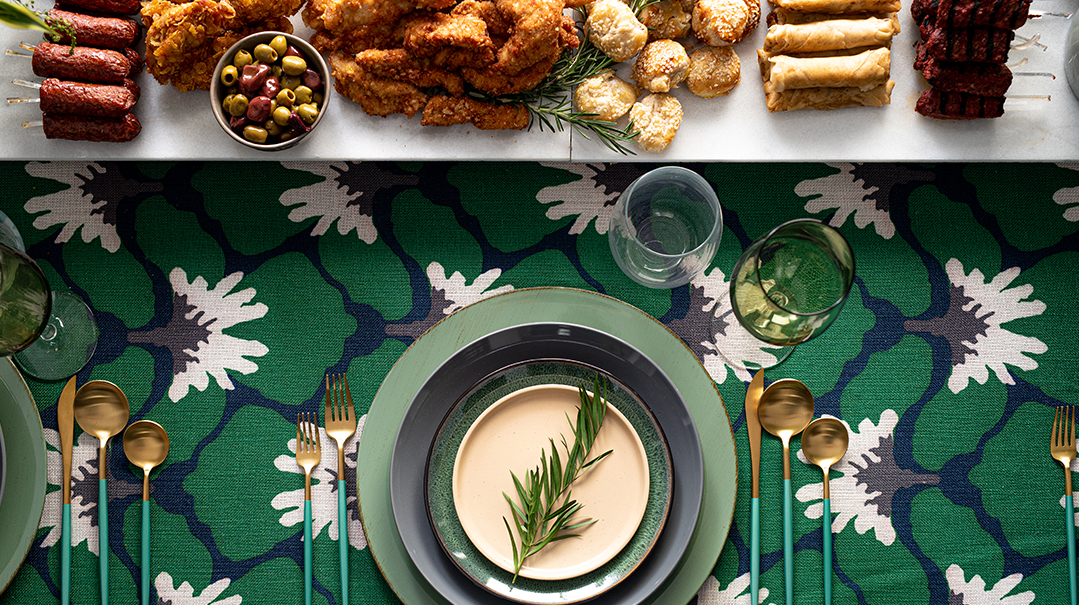 Garden Greenery
Sometimes a simple sprig of greenery at each setting is all you need to pull the look together. Fresh herbs also add a lovely scent to your table.
This table has a charming, English-garden feel. The linen is an unexpected mix of navy and green florals, a collection of tableware in various shades of green, and the green foliage all come together to create this picturesque setting.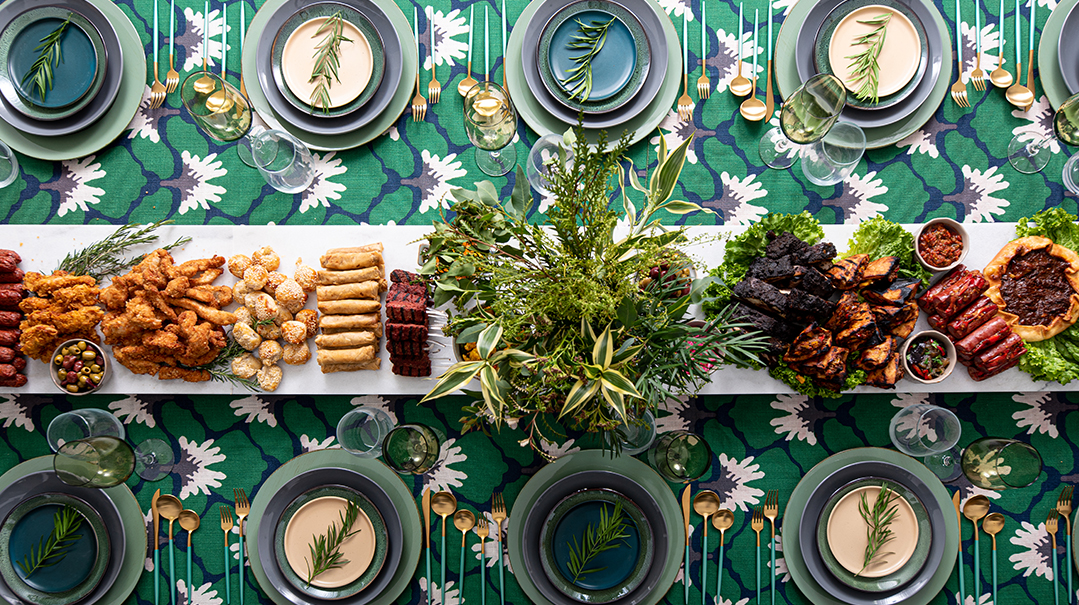 A Layered Look
I love layering plates and chargers. Here I used a sage green charger from Hobby Lobby, topped by a gray ceramic plate from Dollar Tree, followed by an emerald green salad plate from Target, topped by a matte green/taupe stoneware appetizer plate from Hobby Lobby. The green flatware from Amazon added the perfect touch.
Create Your Own Edible Food Runner
Find trays and boards to serve your food on. In addition to the wood cutting boards, I wanted to use something different and unexpected, hence these 12x24-inch marble tiles I found at Lowe's. Other options that add interesting texture and color are slate, black marble, and porcelain tile. If you find a tray that isn't food safe, simply line it with parchment paper.
Choose foods that you — and your guests — enjoy, but don't be afraid to go outside of the box a little. Although it may look intimidating, it can really be set up in less than 10 minutes — especially if a lot of the food items are bought.
Finish it off by adding fresh flowers, small foliage, and fresh fruits or vegetables. These final touches will tie each part of the runner to the next and create a style and theme that brings it all together.
Oops! We could not locate your form.
>