| Washington Wrap |
Gilad Erdan's New Role: Thankless but Critical
| May 20, 2020
The key to his success, many agree, is whether Erdan will have Netanyahu's ear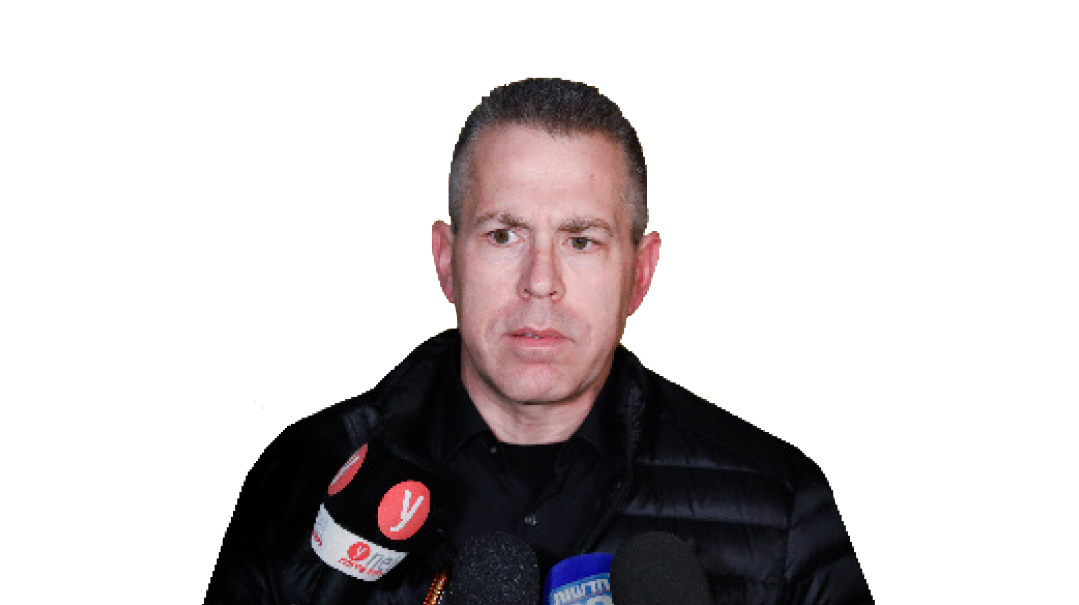 Serving as Israel's ambassador to the United Nations has always been a thankless task. Fighting off condemnatory resolutions in the Security Council while trying to foster cooperation with allies and Arab nations behind the scenes is all in a day's work.
Two hundred and twenty-five miles away, Israel's ambassador to Washington also faces an immense challenge. While maintaining relations with the White House, members of Congress, and both major parties, the ambassador must also foster ties with the Jewish community, in addition to implementing Israel's public diplomacy.
Now, both of these sensitive positions will be filled by a single person, Gilad Erdan, the 49-year-old Likud number four who studied as a youth at the dati-leumi yeshivah tichonit Netiv Meir in Jerusalem. As a student, he was an activist in the anti-Oslo movement. Later, he would serve as an aide to Arik Sharon and Binyamin Netanyahu.
Erdan was first offered the job way back in 2003, shortly after becoming a Knesset member, but he refused. I got to know Erdan during the six years I covered the Knesset. His colleagues consider him a hardworking, ambitious politician, who unlike his rivals, has waited patiently for his turn at leadership. He has not been connected with any scandal or wrongdoing, and is considered a good speaker. As a lawyer, he know knows how to present his arguments clearly.
While his first ministerial position, as Minister of Environment, was a success story, his recent tenure as Minister of Public Security was considered controversial. Erdan had little effect on the chaos inside Israel's police force, and a few incidents left a stain on his reputation.
It's unclear what led him to turn down the offer 17 years ago, but since then he has time again and again refused Netanyahu's repeated requests to fill the post. From Erdan's point of view, the reason is obvious. UN ambassador is generally a thankless job at which few succeed.

True, Netanyahu's years as UN ambassador served as a steppingstone to a successful political career, but most UN ambassadors since then have failed to build their careers with the position. Does anyone remember Dani Gillerman? Gabriela Shalev? Ron Prosor? It's fair to assume that after filling six ministerial positions (including public security, minister of the interior, and strategic affairs), Erdan wasn't too excited about ditching Israel for a short stint in New York and Washington that could leave his future in doubt.
It's important to remember that as UN ambassador, you're a diplomat, not a politician. That means there is no opportunity to enlist supporters for your future run as prime minister, receive donations, or otherwise build up a support base in the party.
So why did he take the job? Over the past year it seemed as though Netanyahu's political career was drawing to a close. As someone who had served in the Knesset for 17 years and was considered an heir apparent to Netanyahu, Erdan had good reason to stay put. If Netanyahu had lost the most recent election, it's reasonable to speculate that Erdan could have replaced him as party leader. But Netanyahu won and isn't going anywhere for at least 18 months. It could be that Erdan also recognized that one more portfolio on his résumé won't make much of a difference to his political future.
Netanyahu, for his part, was in a dilemma. A number of Likud members were vying for ministerial posts in Israel's largest government ever. The prime minister's solution was creative — too creative, some might say: Send Erdan on a double mission.
Seventeen years after the first offer, it seems that it was too tempting an offer to resist. The double position will put Erdan in direct contact with the administration, raise his profile among American Jewry, and allow him to build relationships with foreign heads of state. This, in turn, will boost his standing when he comes home to run for the Likud leadership in the future.
The double-duty job has a precedent. In the decade after the founding of Israel, the silver-tongued Abba Eban served in both roles. Netanyahu's decision has already drawn criticism, though, with some claiming that Israel's foreign relations will suffer as a result. "In my view, filling both roles at the same time isn't feasible," Dan Arbell, former deputy ambassador to the United States and currently a lecturer at American University, tells Mishpacha. "Ambassador to Washington is a 24/7 job, and even with the most efficient embassy staff, Israel's most important diplomatic mission in the world can't be run by remote control with the ambassador dividing his time between D.C. and New York."
Arbell describes the US-ambassador-to-Washington position as "nonstop work" with responsibilities to represent Israel before the US government while also liaising with the American media, state governors, and others. "Meanwhile the work at the UN includes building up relations with senior UN officials, the ambassadors of the five permanent members of the Security Council, as well as other countries. And it's reasonable to assume that the job will soon get tougher, given the [prospect of] annexation and the Palestinians' application to the International Criminal Court. So here too you're talking about a full-time job, not some half post."
While it's too early to say how Erdan will manage the workload, it does seem like he's going to be faced with significant challenges. So what are some of the burning issues that will land on the ambassador-designate's desk?
In Washington, he'll be dealing with an unprecedentedly friendly and welcoming administration, but one that is also losing patience over Israel's relations with China. Chinese companies have won public tenders for managing key Israeli infrastructure projects, among them to manage the Haifa port. The United States views that development unfavorably, given that the Sixth Fleet anchors at that port. America has been pressuring Israel to distance itself from China, hitherto unsuccessfully. That diplomatic brief now falls into Erdan's lap.
In addition, he'll have to repair Israel's relations with the Democratic Party — especially if presumptive Democratic nominee Joe Biden wins the election. While current Israeli ambassador to Washington Ron Dermer is considered one of the most influential diplomats in Washington, he's also strongly identified with the Republican Party. Erdan's challenge will be to try to rebuild the bipartisan alliance for Israel at a time when the mood in Washington is decidedly partisan.
The most significant challenge facing the incoming ambassador, however, both in Washington and the UN, is the prospect of Israel annexing territory in the West Bank. The Palestinians are advancing a flurry of measures in the Security Council, the General Assembly, and the International Criminal Court to deter Israel from its course. Of course, Erdan can rely on America's veto power in the Security Council. But when it comes to condemnatory resolutions in the General Assembly, the ambassador needs to work closely with other countries, meaning that Erdan's diplomatic abilities will be put to the test immediately.
And then there's Iran. The 2015 Iran nuclear deal called for the arms embargo against Tehran to expire in five years, a deadline that will arrive in October. Israel and the United States have been pressing the European Union to join them in opposition to lifting of the ban, while Russia and China want to remove it so they can sell advanced weaponry to Iran. Erdan will be fighting a battle here that could remake the Middle East if it ends badly.
The key to his success, many agree, is whether Erdan will have Netanyahu's ear. If so, he may make a name for himself in Washington and New York. If not, he could make a loney return to Israel.
(Originally featured in Mishpacha, Issue 811)
Oops! We could not locate your form.
>