| Side-by-Side |
Get Rice Right
| July 22, 2020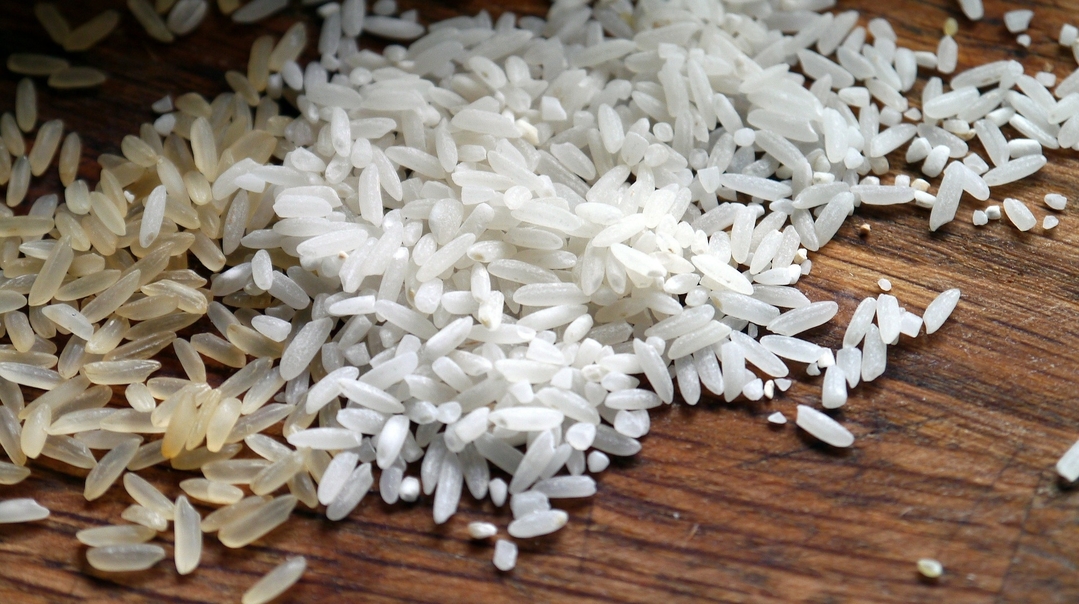 Whenever I ask people what their biggest kitchen challenge is, I'm often confused by the response. I expect to hear "bread baking," "Middle Eastern dishes," or even "cookies." But the answer is often rice.
Rice! All it needs is salt, water, and oil to transform into something comforting and fluffy. But I hear it, mushy, overcooked rice isn't pleasant.
In our house rice is the starch of choice, trumping pasta and potatoes. This universally loved grain transcends cultures (and food politics!), and when properly prepared just goes with everything: meat, chicken, beans, tofu, in soups. I needed to get my technique right so I could depend on it as a side dish multiple times a week.
I explored two methods to cooking rice: stovetop and oven. I must confess I've always been a stovetop girl, but one time I didn't have a pot and my friend insisted I make it in the oven. She's Persian, so I gave it a go, and I loved the results.
This recipe is for one cup of white rice (jasmine and basmati are the only ones I use). I adhere to the 1:1.5 ratio, where every 1 cup of rice needs 1.5 cups water. For brown rice, I use a ratio of 1:2, where 1 cup of brown rice needs 2 cups of water.
Always rinse rice well. I soak it in water for a few minutes and then rinse for a minute under running water. The less starch, the better.

Method 1: Oven-Baked Rice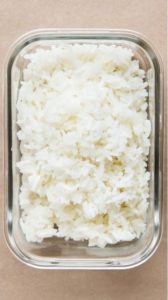 Preheat oven to 350°F (175°C). In an ovenproof dish, mix the rice, oil, water, and salt. Cover tightly with foil and bake for 30 minutes. Remove from the oven and let stand for 10 minutes.
Fluff with a fork and serve.
Method 2: Stovetop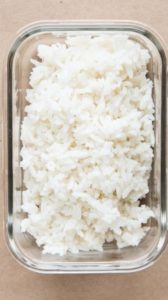 Heat a saucepan over medium heat. Add the oil and rice. Stir the rice for 1–2 minutes until it's well-coated. Add the salt and boiling water. Scrape any pieces of rice that got stuck to the bottom of the pot.
Bring to a boil, cover, and reduce to a simmer for 15–20 minutes. Let stand for 10 minutes. Fluff with a fork and serve.
My Verdict
The oven-baked method yields a rice that's fluffy yet a bit mushy. My unscientific explanation is that the steam gets trapped in the oven, resulting in more moisture. The stovetop rice yields a more distinct grain that's chewy, fluffy, and sticky enough. Validating that I'm a stove-top rice kind of girl. (But I don't underestimate the convenience of the oven method. Some days practicality trumps all.)
(Originally featured in Family Table, Issue 690)
Oops! We could not locate your form.
>