| Eye on Europe |
German Jews, Scared Again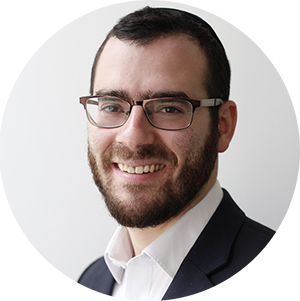 | February 26, 2020
After latest far-right attack, German Jews are worried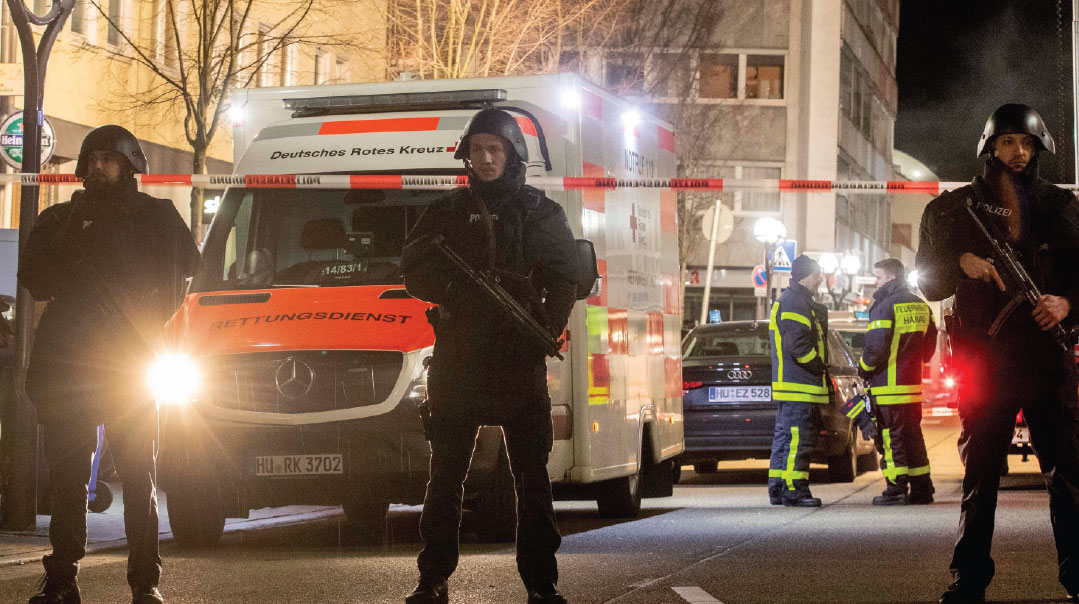 First they came for the politician, then for the synagogue, and then for the hookah lounge.
Less than two months before the 75th anniversary of the Holocaust's end, a third far-right attack in under a year has German Jews questioning their future in the country.
Last Wednesday's attack by a neo-Nazi left nine people of minority backgrounds dead in the town of Hanau, 25 kilometers from Frankfurt. It came after a far-right gunman failed to enter a shul in Halle on Yom Kippur, going on to murder two passersby; and ten months after the assassination of pro-immigration politician Walter Lubcke by a convicted member of the far right.
"No one thought before this Yom Kippur that something like the Halle attack would happen in Germany," says Frankfurt's Chief Rabbi Avichai Appel. "Paris and Brussels, yes, but not here, because Germany takes good care of Jews. And then we thought it was a problem in Berlin and the east of Germany that have large Muslim communities and lots of anti-Semitism.
"But this week it has come to this area, which is very multicultural. And even though it was not against Jews, it doesn't matter — his first step was the hookah bar, but what was the next step?" said the rabbi about the gunman who had called for the extermination of Asians and Africans.
The government, says Rabbi Appel, has reacted by placing far more police at Jewish institutions and events, but the community has been shocked — and people are no longer certain of the future. "Even though there is more financial stability here than in Israel, many people have come to my office asking for documents showing proof of Judaism, just in case they need to go to the Jewish Agency," he says.
Even before the Hanau attack, Germany's political establishment was already deeply worried by the electoral success of the far right. Two weeks ago, a regional affiliate of German chancellor Angela Merkel's CDU party broke a political taboo by voting together with the anti-immigrant Alternative for Germany (AfD) party, in the central state of Thuringia. The scandal forced Merkel's chosen successor, Annegret Kramp-Karrenbauer, to resign, and shone a spotlight on the rise of the largest far-right opposition party.
"In today's Germany, the far right is a big problem," said anti-Semitism expert Dr. Manfred Gerstenfeld. "Until 2015 my view was that slowly Germany would rid itself of its terrible past. But that changed when Merkel's refugee policy brought in a million refugees from Muslim countries in 2015, half of whom were anti-Semites.
"Because these immigrants weren't vetted, she became the greatest importer of anti-Semitism into Europe, and it led to the rise of the extreme right."
Founded in 2013, the AfD has risen quickly to become the country's third-largest political party. Its opposition to shechitah, and what it considers Germany's culture of shame regarding the Holocaust, have led the political establishment to ostracize the party as far right — but surveys show that 50% of Germans think that the party will be part of a government coalition within a decade.
In fact, says Dr. Gerstenfeld, the party is a spectrum, containing both conservatives opposed to immigration and far-right racists. "I have a feeling that the far right is increasing in force and moderates are leaving."
As authorities increased security across the country and warned of possible Islamist terror in retribution for the far-right attacks, German politicians engaged in a sterile debate about whether resurgent neo-Nazis or Islamists were a greater threat.
But back in Frankfurt, Rabbi Appel says that besides additional security, the right response for the community is to strengthen Jewish identity.
"I've just come from putting a mezuzah on someone's house," he says, "and that's a great sign, because some people are afraid to show that they're Jewish."
(Originally featured in Mishpacha, Issue 800)
Oops! We could not locate your form.
>