| This Way That Way |
Gefilte Fish
| October 28, 2020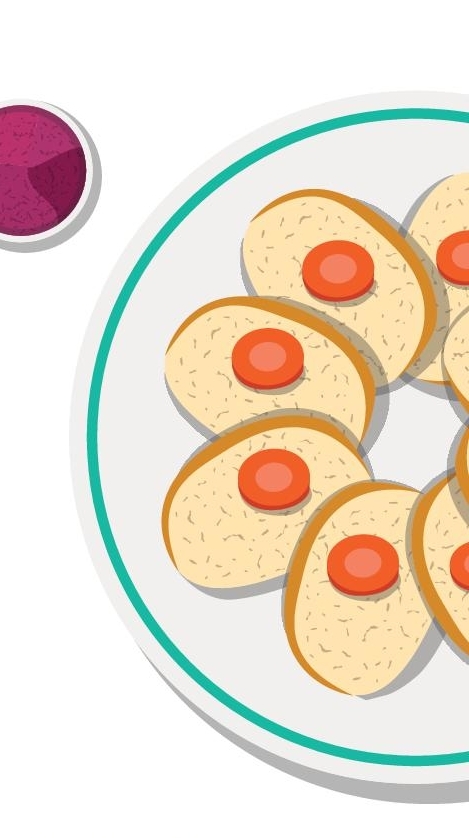 This famous Ashkenazi staple has been around for generations. It's a "love it" or "hate it" kind of dish, often paired with horseradish, whose heat works perfectly with the sweet flavor and dense texture of gefilte fish. Although it's certainly a traditional food, there are so many non-traditional ways to prepare it.
What's in a Name?
Gefilte was originally made by stuffing fish skin with ground fish, eggs, matzah meal, and seasonings — hence its name, which means "stuffed fish."
Frugal Fish
Gefilte fish rose in popularity because it can be made from the less desirable parts of the fish, making it a cheaper option for Jews living in poverty.
Also Known As
Some people refer to gefilte fish as "fish meatloaf" or even as a "fish matzah ball"!
Click here for Chraimi with Gefilte Fish recipe!
Click here for Baked Breaded Gefilte Fish recipe!
Click here for Honey-Garlic Gefilte Fish recipe!
(Originally featured in Family Table, Issue 715)
Oops! We could not locate your form.
>