| Full 'n Free |
Fueled the Gritty Way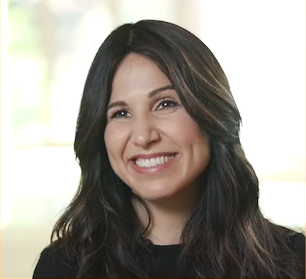 | March 28, 2023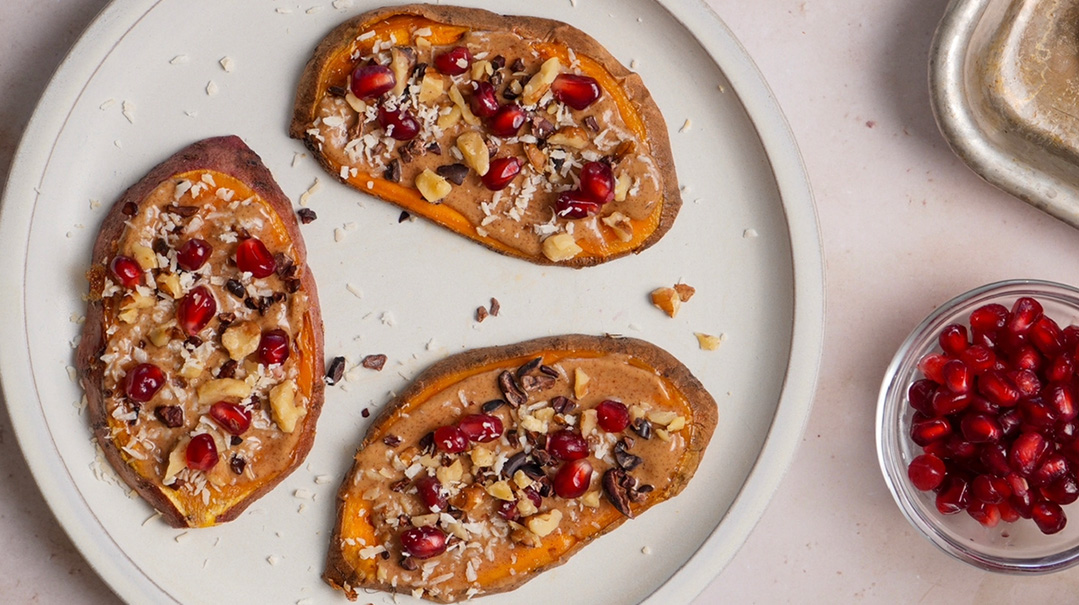 Styling and photography by Sara Goldstein
You're running late. You slide into the driver's seat, breathless, and turn the key in the ignition. That's when you see the yellow gas light blinking.
"Oh no, I don't have time to get gas!"
But you go fill up anyway. Why? Because time or no time, for your car to get you where you need it to, it needs fuel. And ultimately, getting stuck on the side of the road will only cost you more time in the long run.
I Don't Have Time to Eat!
When my dear friend and brilliant nutrition coach Lauren Allen shared this concept, I couldn't get over how perfectly it mirrors our experience in the Erev Pesach season. "I wouldn't skimp on fuel for my car," said Lauren. "I know it'll cost me more in the long run. And I can't do it to my body, either."
Basic Over Beautiful
The week before Pesach, most of us don't have time to eat beautiful meals, let alone make them. At the same time, we need our physical strength now more than ever. Skimping on fuel for our bodies will just cost us more time and energy in the long run! We have to figure out a way to make our gas station stops fast and fueling.
In other words, we need macros, and we need them quick and grabbable.
Building Blocks
For quick, fueling meals, aim to keep easy protein, complex carb, and healthy fat options on hand, plus whatever veggies you can for fiber and nutrients. These macro-meal building blocks are all chometz-free, so they can go anywhere with you!
Proteins: Keep stock of practical basics like hard-boiled eggs, leftover protein from supper (grilled chicken, salmon), canned tuna, and even nitrate-free turkey roll.
Veggies: Go for pre-cut options, like baby carrots, baby cucumbers, and cherry tomatoes, or stock up on prepared fermented veggies for a probiotic-plus-fiber punch, like pickles or fermented carrots and green beans.
Complex carbs: Sweet potatoes, pseudo grains (they're kitniyos, so your car will let them in), and natural pantry items like healthy crackers, dried chickpeas, and chestnuts. Rice cakes, while a whole food, are higher glycemic because they're puffed, so I don't recommend them as a regular staple, but you might find it helpful to fall back on them for a couple of meals this week.
Fats: Order a bunch of individual guacamole and almond butter packs, and cut corners by buying healthy-fat-based dressings as dips for those easy pre-cut veggies. Nuts, seeds, and even olives are some more easy fats, if you like them. You can bag a bunch of cut-up veggies and throw some in.
Macro Combos
Mix and match these options for a quick meal, or make easy-to-eat combos, like smoothies with collagen for sipping between tasks and protein-filled pancakes, macro muffins, and biscotti (recipes in my cookbook) for fast, filling meals. If you make a larger batch of smoothies or baked goods, you can freeze them in individual portions and defrost overnight in the fridge to grab and go the next day. Nuts alone are great macro mini-bombs you can keep in the car; eating a few will buy you time until your real meal if you need to run one more errand than you thought.
We're putting so much effort into designing our menus for Pesach. In the meantime, let's keep ourselves fueled the gritty way. It takes some time, but it's worth it. Here's to all of us flying right through the finish line!
Have a beautiful Yom Tov,
Rorie
Rorie Recommends: Tuscanini Chestnuts
Are you into chestnuts yet? Chestnuts are the fruit of the Castanea tree. Unlike other nuts, they're not that high in protein or fat. They deliver mostly complex carbs! Chestnuts are high in fiber, vitamin C, and copper. While they can be eaten raw, the inside becomes soft and mildly nutty-sweet once they're roasted, steamed, or boiled.
I enjoy the excellent texture and flavor of Tuscanini's roasted chestnuts, certified kosher for Pesach. They come in both original and salt and pepper flavors. Whether you're looking for an easy complex carb before Pesach, on Pesach, or anytime, this is one pantry food you'll love having around!
Sweet Potato Toast
Here's a toast you can enjoy on Pesach and beforehand too! Especially at busy times, when it's harder to get in those veggies, you'll love having the option of this high-fiber, easy-to-eat meal that's great cold or at room temperature.
SERVES 1
1 large sweet potato
olive oil, for spraying
¼ tsp kosher salt
Topping
almond butter or nut butter of choice
pomegranate seeds
coconut flakes
cacao nibs
crushed walnuts
Preheat oven to 425˚F (220°C).
Slice sweet potato into 1⁄3-inch (3⁄4-cm) slices; for larger toast-like slices, slice on the diagonal. Place in a mixing bowl. Rub on both sides with olive oil and sprinkle with salt; toss to coat. Lay directly on a metal baking sheet. (For less mess and a slightly less crispy outcome, line the baking sheet with parchment paper first.)
Bake for 20 minutes. Flip; bake for an additional 15 minutes.
Allow to cool. To serve, spread with almond butter, then sprinkle with pomegranate seeds, coconut flakes, cacao nibs, and crushed walnuts for a delicious, filling macro meal.
Note: This toast pairs well with savory protein-rich toppings, like eggs and feta cheese. To save for later use, refrigerate cooled sweet potato toasts without toppings in an airtight container for up to four days. Enjoy cold or at room temperature, or rewarm before topping.
Rorie Weisberg, CHC, is the author of the newly released cookbook Food You Love: That Loves You Back. Her passion? Making a healthy lifestyle doable and delicious, favorite foods included. Rorie is the health ambassador of Kosher.com, a popular health columnist and lecturer, and founder and CEO of Full 'N Free, LLC, an exclusive line of better-for-you baking essentials. To learn more about Rorie's story, product line, courses, and live demos, visit www.fullnfree.com.
All statements are suggestive only. Please consult with your doctor before making any dietary or lifestyle changes.
(Originally featured in Family Table, Issue 837)
Oops! We could not locate your form.
>