| For the Record |
From World War to Color War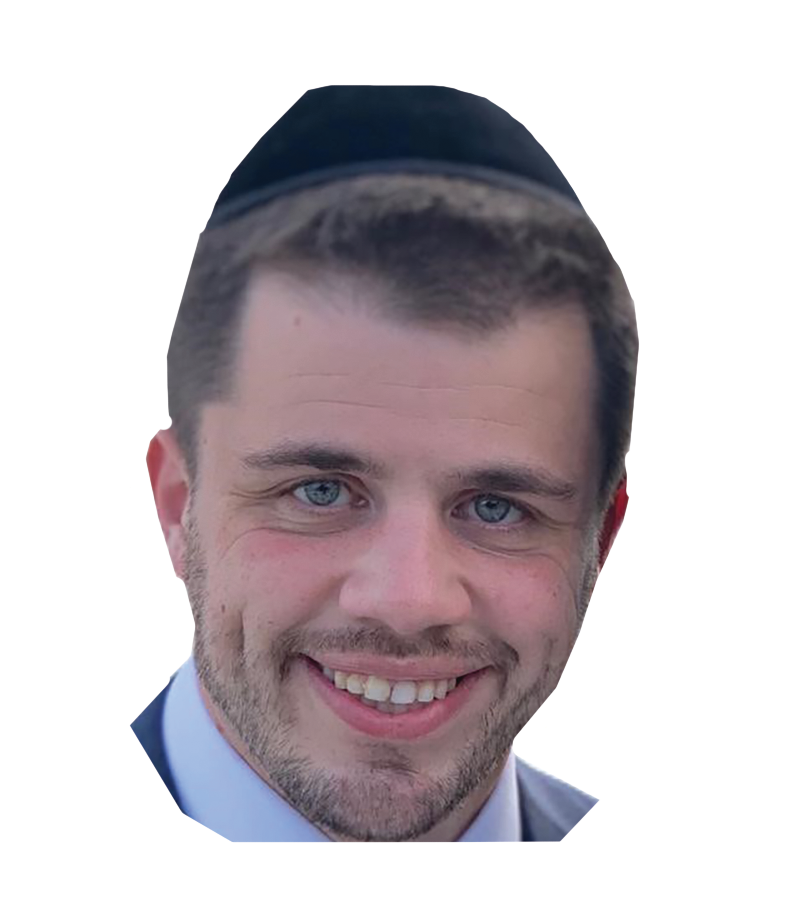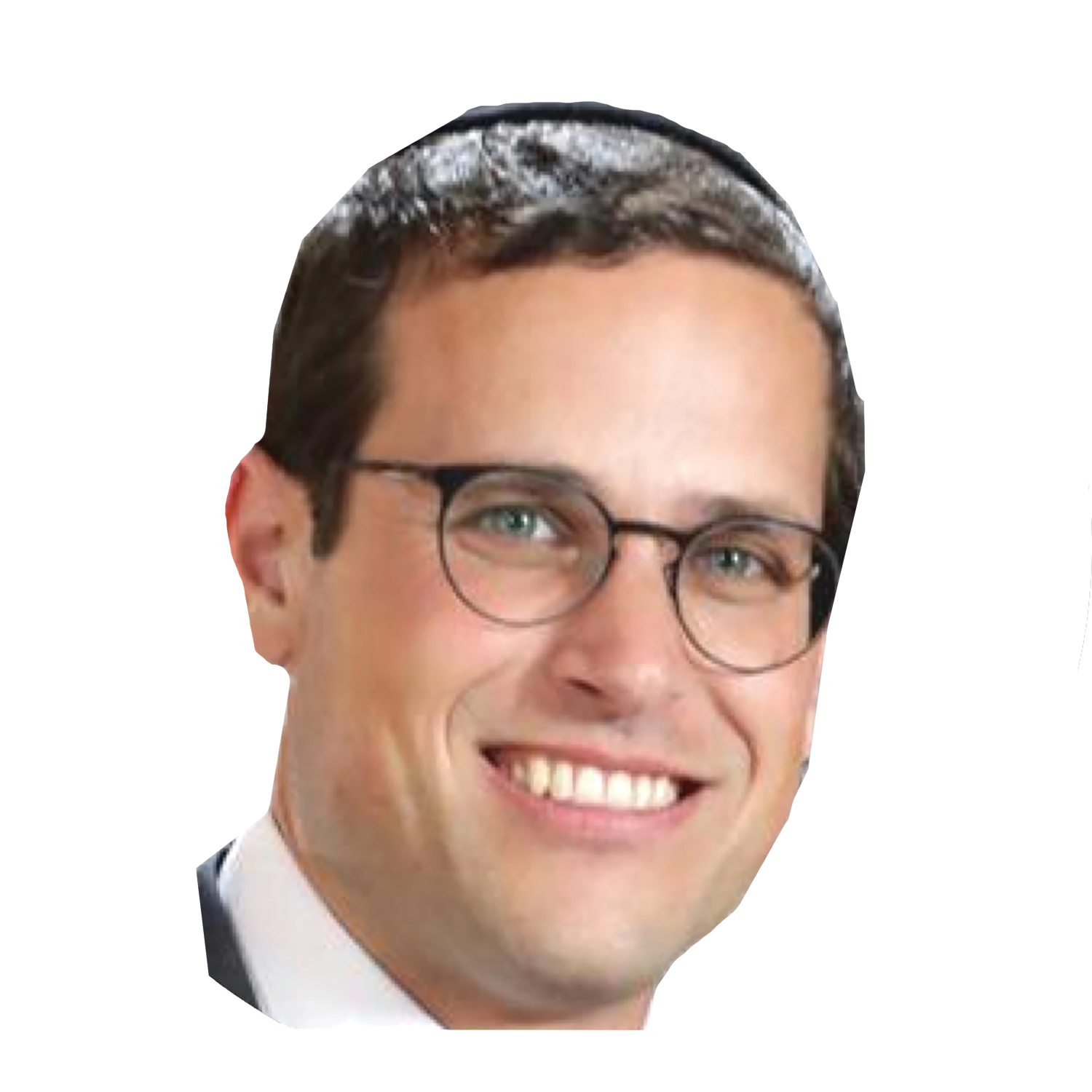 | July 29, 2020
The grounds of a country club resort were purchased in 1955, and Camp Munk became a reality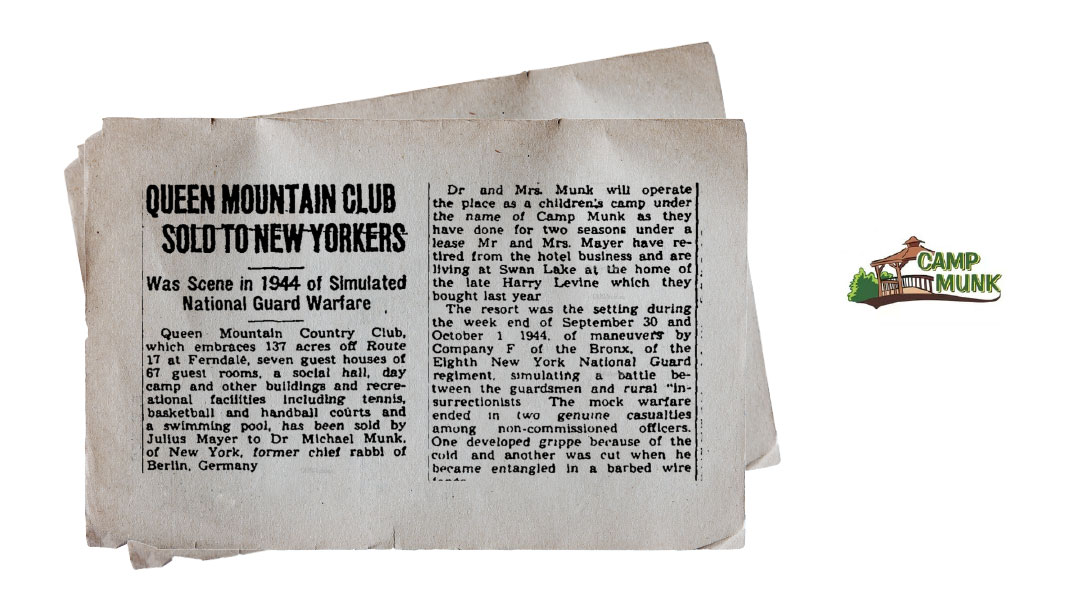 Title: From World War to Color War
Location: Ferndale, NY
Document: The Liberty Register
Time: 1955
Rabbi Yechiel Aryeh (Michael) Munk, a scion of the famed German rabbinic family, and his rebbetzin Mrs. Martha Munk arrived in America as refugees from Nazi Germany. After settling in Brooklyn, where Rabbi Munk became the founding principal of Bais Yaakov of Boro Park, the couple found an affordable way to spend the summer upstate with their children by bringing along some of their children's friends. Activities at the farm they rented included harvesting, milking cows, and swimming — in a pond!
As this program grew in popularity, the grounds of a country club resort were purchased in 1955, and Camp Munk became a reality. Where soldiers once trained to fight in World War II, frum children would experience fun, spiritually uplifting summers — it went from boot camp to summer camp! The camp flourished under the Munk family's watch, led by chinuch and Torah legends like Rabbis Josh Silbermintz, Nissan Wolpin, Dovid Trenk, Shimon Eider, and ybl"ch Rav Dovid Cohen.
Rav Moshe Hillel Hirsch, Rav Baruch Chait, Rav Aharon Kaufman, Rav Yosef Elefant, Rav Sheftel Neuberger, Rav Moshe Halberstadt, and Rav Moshe Katzenstein are among the many future leaders who attended Munk. Camp lore has it that the Passaic Rosh Yeshivah, Rav Meir Stern, is the only person to have ever served as color war general twice, winning both times!

Did you know: Though Torah-oriented summer camps currently dot the Catskills landscape, it wasn't always thus. Beginning in the 1920s, Borscht Belt resorts like Grossinger's, Kutsher's, and the Concord were go-to destinations for New York's immigrant Jewish population. Only in the late 1930s, through the vision of luminaries like Rav Shraga Feivel Mendlowitz (Camp Mesivta, also in Ferndale) and Mike Tress (Camp Agudah), did the heimish community begin to trek up to "the country." Early campers were graced by the presence of such gedolim as Rav Elchonon Wasserman and Rav Shlomo Heiman.

Nothing New: Prewar Eastern Europe had its resort towns away in "the mountains" too — like Marienbad, where the Gerrer and Belzer Rebbes would vacation; or Carlsbad in Czechoslovakia, and Zakopane and Krenitz in Galicia. Right outside Vilna was Druzgenik, where Rav Chaim Ozer Grodzensky would spend his summers, often along with other roshei yeshivah such as Rav Shimon Shkop and Rav Boruch Ber Leibowitz.
Thank you to Munk legends Elie Schwab, Yanky Herzka, and Ezra David for their assistance.

 (Originally featured in Mishpacha, Issue 821)
Oops! We could not locate your form.
>