| 2.0 Feature |
From Williamsburg To The World Of High Tech: Meet Moshe Neuman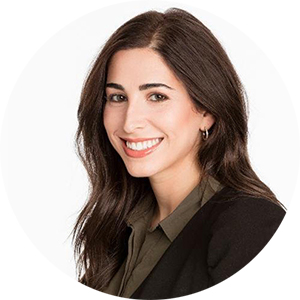 | July 17, 2019
It's not easy to do what I do, but if you incorporate emunah, it's life changing.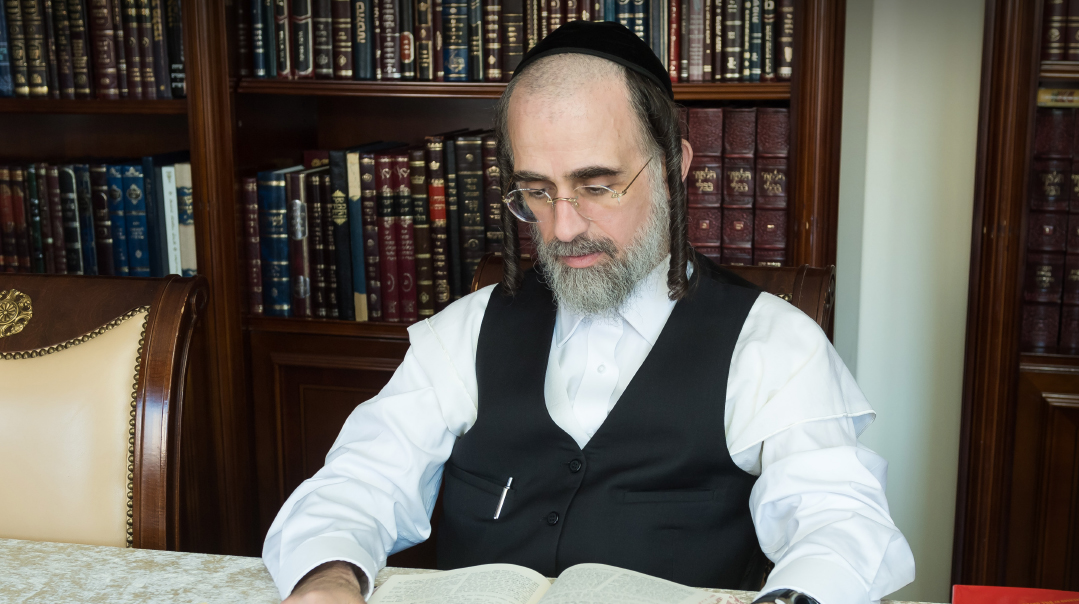 Profile: Moshe Neuman 
Serial Entrepreneur & Technology Consultant
B
lazing a career path in an industry you know nothing about, with little training, is a thought that keeps tons of people from taking such a leap — all the more so if you don't see yourself reflected among the people in the room.
For Moshe Neuman, a chassidish Jew from Williamsburg, life as an entrepreneur in the tech and venture capital sphere meant standing out in a crowd known for hoodies and jeans, yet having the confidence to dive right in. When he started, he knew nothing and no one, but he was passionate about the industry and knew that his excitement would be the very thing to carry him through. Luckily, his career has taken off tenfold.
Neuman, 45, grew up in Williamsburg with five siblings. After yeshivah and two years of learning in kollel, he began his career in real estate, buying and flipping houses for 20 years. But despite the many years he had done it, he hadn't enjoyed it. "The passion wasn't there," he says. "I'm more of a creative person." So, without any sort of background, he jumped into the technology sphere. "I just learned by doing," he explains. The first company he started was called Circlezon, which was supposed to be a "better LinkedIn." He raised a million dollars after a year and worked there for three years, where he headed a team of 20 people between the United States and India. But when that venture ran its course and he couldn't raise more money, he decided he wanted to help other entrepreneurs with business development — advising and investing until he settled on a new project.
He became a consultant, attending thousands of events, networking, and making a name for himself in the industry. He used those great connective skills to make connections for other companies, allowing them to fundraise and get the mentorship and resources they needed. Meanwhile, he invested in companies he thought looked promising. Now, in the last five years alone, he's been involved with more than 20 companies and has helped them raise tens of millions of dollars. One of his first investments is now a nearly billiondollar company called Socure, which focuses on fraud identification. He expects it'll IPO (be offered on the stock market) in the next two years or so. "Fraud is a big problem with people going online more," he says. "Banks use Socure to make sure that the person is really who he says he is when opening an account, for example.
They're one of the leaders in that space, and now they're starting to expand to new products, like healthcare. I knew the CEO, and I bet on him more than the product. People are the most important thing." Now, in addition to all his consulting and investing, he's working on his own start-up again — the place he really wants to be — called Valued, a company aiming to enable everyone to invest in real estate with the click of a button. "I want to help people grow wealth," he says. "Everyone wants to invest, but it's complicated, so we'll educate people. We'll combine everything on one app, similar to Acorns [an app that invests your spare change], but with a real estate focus. I'm taking my skills and knowledge from all those years of real estate and technology and bringing them together."
It's clear Neuman will not be stopped. And as a Jew who looks visibly religious when he's in meetings where he could be the only Jew in the room, Neuman has worked hard to build up his reputation and credibility in a way that he hopes makes a kiddush Hashem. When he's not working, he spends time with his wife and ten children in Williamsburg, his home base, and takes his Yiddishkeit even more seriously than his business. We sat down with this serial entrepreneur to get more details about how he got to where he is today, what it's like working in a predominantly secular world, what he's got planned for his next big thing, and what he does to keep Yiddishkeit a central focus of his life.
LET'S START AT THE BEGINNING. WHERE DID YOU GROW UP, AND DID YOU EVER SHOW SIGNS OF WANTING TO BE AN ENTREPRENEUR EARLY ON? 
I learned at the Tosh yeshivah in Montreal under the Tosher Rebbe, Rabbi Meshulam Feish Segal-Lowy ztz"l. I was very into learning and actually wasn't even thinking about business at the time. My parents and grandparents were in the textile industry in the late '90s, so I started working there. But after two or three years, I didn't see a future. I was really drawn to things that were more entrepreneurial and creative, so that's when I decided to go into real estate. I stayed there for a while, until the crash in 2008. It was then that I got the push I needed to really go for what I wanted — moving into the entrepreneurial sphere. The Tosher Rebbe even gave me a blessing to do so before he passed away.
SO MANY PEOPLE HAVE A FEAR OF DIVING INTO SOMETHING NEW. HOW DID YOU KNOW HOW TO GET STARTED? 
I really learned just by doing. If I didn't know something, I worked to meet the people who did, and I talked to them as much as I could. I didn't know a lot about technical things when I started Circlezon, so I found tech people to teach me and help. It's also important to remember that when starting a business, no one does it right the first time. Even the founders of Facebook and Twitter — they all had other projects first. Success is a journey. You learn what not to do again.
WHAT ADVICE WOULD YOU GIVE OTHERS WHO ARE STARTING OUT? 
I would tell people to talk about their initiatives as much as possible. The problem I see when people pitch ideas is they're afraid to talk about them. And when they do, they ask people to sign an NDA. If people stop to copy an idea, it's a good sign. Don't focus on the NDA; don't be afraid to talk about it. Also, you need to do a lot of research to know who your competition is. Then, once you've started a company, you have to iterate often. I'm reading Lean Startup right now, by Eric Ries, and I'm a big fan of the book. He explains that building and testing is such a crucial part of the process. Instead of spending a million dollars on something you think people are going to like, involve people early on. Then, if people don't like it, you still have the resources to make changes. I've probably iterated my new company, Valued, ten times in the last six months based on information I got early on from users.
WHAT ARE THE TOP THINGS YOU LOOK FOR WHEN DECIDING WHETHER OR NOT TO INVEST IN A START-UP? 
There are five things and the first three are people, people, people. If I can't trust someone, nothing else matters. It's a feeling, but I also do my research and talk to others who have worked with them, to make sure they have integrity. Company culture is everything. The next thing is market size. I want to see a company that could one day grow into a billion-dollar, or several-hundred-million-dollar corporation. Finally, you need a good product. You have to tell me what problem it's going to solve. It can't be another Uber or Facebook; you have to show me the value you're bringing to the world and have passion for it. If you're doing it for the right reasons, you're going to overcome all the challenges and get things done.
LET'S TALK MORE ABOUT VALUED. WHERE DID THE IDEA COME FROM TO MOVE BACK INTO THE REAL ESTATE SPACE? 
About five years ago, due to new regulations, you could start investing in start-ups with a smaller amount of money. I wanted to be a part of that, so I thought about how I could bring together real estate — something I knew about from my 20 years in the industry — with technology, and I decided to focus on FinTech, or the fi nancial technology industry. The entry point for Valued is enabling everyone to invest in real estate with any amount of money and then possibly even turning it into a digital bank down the road. The goal is to have it be the next generation of real estate investing and the easiest way to go about doing it.
WHERE ELSE DO YOU SEE THE REAL ESTATE INDUSTRY GOING? 
I think real estate is going to continue to be digitized, which will be revolutionizing — people will be tokenizing it. This means that anyone who has a building can create coins and digitize the building — selling coins to people and receiving liquid assets in return, if they need money. This is still in the very early stages. There was one project that the St. Regis did that really showed how big the opportunity is. [NOTE: The project was at the St. Regis Aspen Resort. The company raised $18 million at the end of 2018 via the sale of tokens on Indiegogo. Each "Aspen coin" was sold for $1 and anyone who participated in the deal was required to be an accredited investor and purchase a minimum of 10,000 tokens. The exchange was said to be the beginnings of the blueprint for future real estate tokenization — one that provides global exposure, transparency, public access, and liquidity.]
WHAT OTHER INDUSTRIES DO YOU THINK WILL BE DISRUPTED? 
One is banks; I think technology is really going to disrupt the industry in a way that's similar to how Amazon is aff ecting retail now. The other is the healthcare industry. I think there will be fewer people in hospitals because of technology that enables people to stay at home and have a doctor monitor them from there. There are so many companies watching that space; it just takes a lot longer to monetize.
WHAT IS IT LIKE BEING FROM A HEIMISH COMMUNITY AND WORKING IN THE SECULAR WORLD LIKE THIS? 
When I go to events, I'm usually the only heimish person in the room, but I haven't experienced any discrimination. A lot of people, especially from India or China, really respect Jews, actually. That being said, when I was just starting out, I defi nitely had to work on my confidence. When you're older, you see the world diff erently. [As Jews], we are the chosen ones, and I'm so proud of that. Maybe there are people who don't want to work with me because of my Judaism, but on the other hand, there are a lot of people who do want to work with me because of it. I live with emunah that it's all from Hashem. I go into meetings, and I very clearly know that Hashem is the Boss in this meeting. I just focus on doing the right thing and let Hashem take care of the rest. I'm proud of who I am.
HAS ANYTHING SURPRISED YOU ABOUT THE TECH WORLD? 
I was surprised to see how small it is and how nice everyone is. The community really wants to give back, because they remember where they came from. They want to engage and help others now in the same position. Also, there's really a ton of money out there in the tech world. People are investing more and more in technology for good ideas because you can get the best returns. There are ideas changing the world like blockchain and artificial intelligence. The money is here.
LOOKING BACK ON YOUR CAREER THUS FAR, WHAT THINGS WOULD YOU DO DIFFERENTLY? 
I would surround myself with really smart, good people, and delegate more. Back then I was spending a lot of time doing things by myself; I wasn't so good at hiring in the beginning. But you need to delegate the things you're not good at and have people around who challenge you. If your partners always agree with you, then there's a problem. I also learned from experience to test things out first before building a product. You have to talk to a lot of people, watch how they use your product, and be honest with yourself about it to be able to improve it. There are no shortcuts. You have to do it the right way.
LET'S FOCUS ON THE COMMUNITY SIDE OF THINGS — YOU'VE MENTIONED THAT IT'S NOT SO COMMON IN WILLIAMSBURG TO CHOOSE A CAREER PATH IN HIGH TECH. HAVE YOU EVER EXPERIENCED ANY PROBLEMS BECAUSE OF IT? 
No, I haven't, but honestly I don't talk about it at home so much. When I'm there, I'm focused on other things — either at shul, learning, or it's Shabbos. One of my daughters is interested in the field though, and she actually works with me. She just got married and works as a teacher in the middle of the day and with me in the morning and after school. She's really become a great asset. When I take on a start-up as a consulting project, one of the big things they're looking for is help bringing on investors. So she reaches out to thousands of investors a month to do lead generation and continue building relationships. She also sends monthly reports about companies to investors who are already involved. In terms of my time commitment to each start-up, I have different arrangements with every company. I usually give each one between five and twenty hours a month, and with my daughter, it's manageable. Now, I'm being pickier about the companies I choose because I'm more focused on Valued, but at the same time, if I see a good opportunity, I will take it on.
TECHNOLOGY AND SMARTPHONES CAN BE A CONTROVERSIAL TOPIC IN THE OBSERVANT WORLD. WHERE DO YOU SEE THINGS GOING AS THE WORLD ADVANCES? 
This is a very complicated topic. The smartphone is a problem, the rabbanim are completely right — the yetzer hara can really get people here. There's no question about it. However, if you really need to have a smartphone you should use an appropriate filter. I know someone who is working on a "smart filter," one that doesn't slow down the whole system, but knows you and what websites you need to access. While it would be ideal to get rid of smartphones altogether, I see the younger generation and where they're headed and think an effective way to combat the issues that smartphones create is through Torah. If you fill up your head with Torah, then people will be less interested in other things. The Satmar community is doing a great job with this, they're focused on creating a lot of good shiurim for people to come hear. It's all about the Torah.
ENTREPRENEURS ARE KNOWN TO WORK AROUND THE CLOCK. IT'S HARD TO TURN THINGS OFF WHEN YOU WORK FOR YOURSELF. HOW DO YOU MAINTAIN THAT WORK-LIFE BALANCE WHEN THERE'S LESS STRUCTURE? 
During the week, because of what I do, actually, I can take off anytime I want. If I need to have a day off or work from home, I can do that. So I see my family a lot. On Fridays, I don't start any new work after chatzos. That's a red line for me. The only thing I'll do is plan out my schedule for the next week, if it's a long Friday. On Shabbos, I don't talk about business and try to not even think about it. On Shabbos, we always talk about spiritual things. I love telling stories about tzaddikim, those whose yahrtzeits were the past week, and speaking about the parshah. Most of the time I have guests — frequently from Israel. They come to Williamsburg, often to raise money for their weddings, and need Shabbos meals. We always have extra food, so they can always come and don't even need to ask beforehand. I like to try and help them as much as I can; it's hard to be out there raising money for your own wedding.
YOU MENTIONED THE SATMAR COMMUNITY BEFORE. THERE'S AMAZING PHILANTHROPY THERE. WHERE DOES THAT STRONG SENSE OF GENEROSITY AND RESPONSIBILITY TOWARD THE PUBLIC COME FROM? 
The first Satmar Rebbe, Rabbi Yoel Teitelbaum ztz"l, taught us to be very generous with tzedakah and giving. The Satmar community really is unparalleled with that. The Tosher Rebbe taught us about it as well. He was giving away hundreds of millions in charity, and so many people didn't even know. That's become so important to me. If someone comes to you asking for help, it's his neshamah talking to you, the Tosher Rebbe would say — you can't say no. The Rebbe taught us that when you give tzedakah, you're really giving to yourself, because you get even more out of it than you're giving.
WHO ELSE HAD A BIG IMPACT ON YOUR JEWISH JOURNEY? 
When I grew up, I went to the Spinka cheder run by Rav Hershele Spinka ztz"l. I remember going to his tish every Friday night. I never missed one. I used to go to his Shalosh Seudos as well. He would cry and share the most powerful stories. It was so emotional; the stories he told are still with me today. Now, I go to the Krula shul, which is run by the youngest son of Rav Hershele. I'm very close with him and ask him for advice. I used to be very close with the Tosher Rebbe as well. He passed away a few years ago, and that was really diffi cult for me; he was vital in my life. I was so spoiled with him. Whatever he told me, I never questioned it. He was just at that level, he was angel-like. Now, once or twice a month, when I need a boost, I go to the kever of Chaim Zanvil Abramowitz ztz"l, the Ribnitzer Rebbe, in Monsey. I call it the Meron of America. There are people there 24 hours a day. People see open miracles there — people going through court cases see them resolved, two of my kids got engaged within a week of going there. Whenever I have something to ask for or pray for, I go and put in a note. I feel like he's really guiding me and holding my hand. I used to go a lot on Friday mornings at 5 a.m. It's great because there's no traffi c. So I would drive there from Brooklyn and go back, and I'm not an early-morning person as an entrepreneur. I'm very connected to the Ribnitzer Rebbe. One week I wanted to go but didn't set my alarm. At 4:30 a.m., I woke up and saw the Rebbe, and he said to me, "Come, we're waiting for you." I fell back asleep and ten minutes later, it happened again. Then I fell asleep, and 15 minutes later it happened again. So I went. I'm very connected to him.
HOW DO YOU BALANCE WORK WITH LEARNING AND JEWISH LIFE? 
I learn every morning and take my time in shul. Also, when it's Yom Tov, I learn a lot more because I don't work during Chol Hamoed. Even if a good opportunity comes up, I tell them they have to wait until after Yom Tov, which can be eight days. That's a lot. I'm also writing a sefer on emunah.
WOW, WHEN DO YOU HAVE TIME TO DO THAT? 
I make time. Sometimes it's busier, sometimes lighter. I'm basically working to combine things from every parshah based on all the chassidish seforim and stories, everything about emunah. It's very interesting, especially throughout the generations, you see so many challenges. But I've learned if you live a life of emunah, you're a better person and just so much happier. Emunah is the answer for everything, it's the most important thing. It's not easy to do what I do, but if you incorporate emunah, it's life changing. I do my hishtadlus, and then only if Hashem wants, I'll be successful.
(Originally featured in 2.0, Issue 4)
Oops! We could not locate your form.
>