| Parshah |
From the Mouths of Machines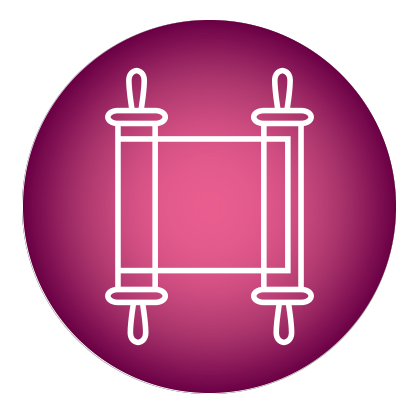 | July 17, 2019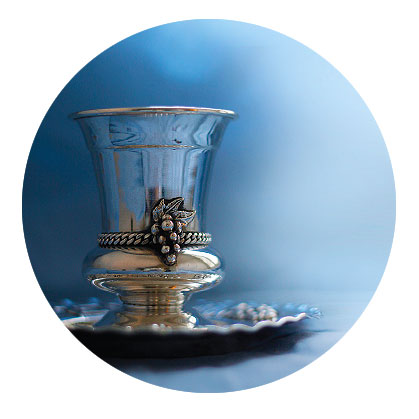 "H
ashem opened the mouth of the donkey, and she said to Bilaam, 'What have I done to you that you have struck me these three times?' " (Bamidbar 22:28)
The incident of Bilaam's donkey miraculously speaking is both incredible and perplexing. Why did Hashem use an open miracle to rebuke Bilaam?
Furthermore, the Mishnah in Avos (5:6) tells us this donkey's mouth was a separate entity created during Maaseh Bereishis. Why was it necessary for Hashem to make a new creation?
And lastly, why was Bilaam, a corrupt and depraved individual, chosen as the prophet of the nations? (Rabbi Dovid Hofstedter, Doresh Dovid)
I was working at my laptop when my computer froze. A second later it began emitting ear-piercing beeps and a shrill digital voice began shouting: "Warning! You have committed an irreversible breach of security. Your computer has been irrevocably compromised. Proceed with caution!"

My jaw dropped and I stared at the screen in shock. I'd owned this laptop for ten years, and we'd had a nice working relationship. Who or what was in my machine orchestrating this massive mutiny?
Grabbing my phone, I speed-dialed my computer technician while the computer continued beeping and shouting. The noise was jarring. The message more so.
The nature of Bilaam's prophecy was different from that of Jewish prophets. Jewish neviim undergo an intensive process of self-purification to transcend the physical world and merit prophecy.
Conversely, Bilaam made no spiritual preparations to receive prophecy and remained entrenched in his depravity. Thus Hashem used Bilaam as a tool to spread His messages among the nations, but Bilaam himself did not internalize and grow from his prophecies.
Hashem illustrated this by using the miracle of a speaking animal to rebuke Bilaam. Even after the donkey had been granted the gift of speech, it remained a lowly animal, not grasping the meaning of its words.
My tech took one look and began pressing various keys simultaneously. Miraculously, the caustic warning stopped. I breathed a sigh of relief at the quiet. But the look on my tech's face didn't spell relief.
"You've been hacked, but good," he announced in the tone of terminal doomsday.
"Hacked!" I was shocked. "By whom?"
"We'll find out," he said grimly.
Someone, somewhere, had invaded my personal space! Big Bad Brother was watching me. I felt violated and petrified.
The word chamor, donkey, comes from the root of chomriyus, physicality. Despite the great neis that occurred through the donkey, it remained a physical animal. Hashem created an entire new entity, a speaking donkey, just to emphasize and teach Bilaam this crucial point.
The nations of the world have always possessed philosophers and scholars, but still have never managed to raise their level of spirituality. This teaches us the fundamental lesson that an individual's true character isn't measured by the ideals he spouts. It's only when those ideals are integrated into spiritual growth that the person rises above being a speaking animal.
My tech looked up. "Well, the good news is, I found them. They're still there on your computer." He gestured to an innocuous icon on the far right side of my desktop that I'd never have noticed on my own.
"They're still watching me?" The hairs on the back of my neck prickled.
"Don't worry. We're going to give them a run for their money." He typed some more.
"It's my money they're after."
"Yeah, absolutely. I'd suggest you cancel all your credit cards and put a freeze on your bank accounts for a bit."
My brain began racing, thinking of the ramifications and the hours of lost time this setback would cause. "Once you get rid of them, why can't I just leave things alone?"
"Because they were right here on your computer. Can't even tell how long. Whatever was in your computer, they now own."
I glared at my screen, mentally conjuring up visions of black-masked gangsters. But the screen stared back, a lifeless window to Windows, yet a conduit to corruption.
There was a Big Bad World behind these inanimate icons. My computer was brainless, but its bark had a bite. I wasn't likely to forget the message it managed to impart: Warning! You have committed an irrevocable breach of security! Proceed with caution!
 (Originally featured in Family First, Issue 651)
Oops! We could not locate your form.
>