| Family Room |
From the Ground Up
| March 29, 2022
Walk through a renovation project from concept to a completion with an experienced contractor
Building a home today is not the same process as it was 30 years ago. Each year, the industry comes out with new and better ways to build, and it is our responsibility as contractors to make sure we're using these new products to build better. With 35 years of construction experience between my partner and me, we've seen everything, and our practice has evolved over time, as we always seek to give our costumer the best solutions and products on the market. In this article, we'll explain what to look for to make sure your contractor is building up to industry standards.
Last year, we got a phone call from Toby (not her real name). She wanted to do a renovation on her existing house and an extension in her backyard. Inside, she wanted a fresh new look, and her three bathrooms were old and leaking. Her kitchen was small and very outdated, and the flooring throughout the house was carpet, which she wanted to switch to light wood flooring.
After speaking to the architect, engineers, and designer, we went to work.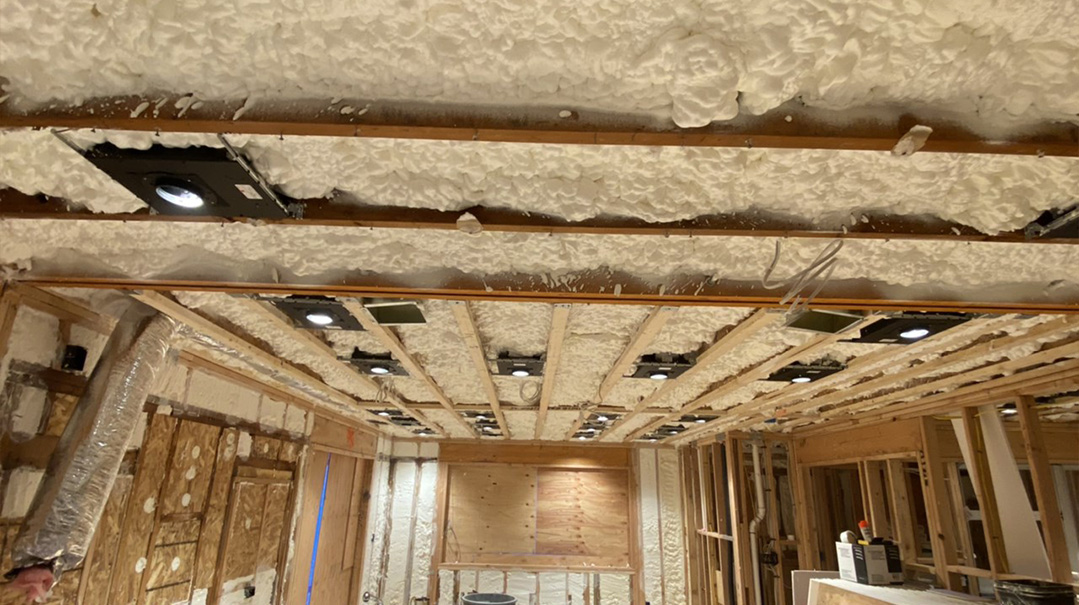 Framing
We started with the foundation work and the extension to avoid disturbing Toby and her family, as they were still living in the house at this stage. Since all the work was essentially outside, this was not a problem. After doing the new foundation and having inspections, we started framing.
There are a few things you want to look for while your house is being framed:
»Whether you're framing an extension or just framing a new wall that your local handyman put up, you want to make sure that the person doing the work is using Doug fir #1 or #2. If they plan on using a lesser product like pine or a lower-quality Doug fir, be aware that it will not be as level or as strong.
»Make sure your contractor is using nails and not screws for the wall erection. Screws on a wall will bend and crack over time, and generally are not made for framing. Nails, on the other hand, will move with the house, giving you much longer-lasting, safer, and sturdier walls. (Yes! Houses do move. As we explained to Toby, most materials will expand and contract with the seasons.)
»When we walked through the extension with Toby, she was concerned because it had rained the night before and the roof was not on yet. Even with the protection we put up, some water got into the new section of the house and the new plywood got wet. We told her there was nothing to be concerned about, since we used an OSB product called AdvanTech, which will last for over 100 days in the elements without being affected, while CDX plywood will generally warp within a week.
»Toby told us that when she was growing up, the floors in her home creaked constantly, and she hated it. We explained that when laying down plywood, a lot of framers will just use nails and not glue it down correctly, which causes creaking. We recommend gluing down the plywood and putting 12 screws into each piece to avoid creaking, and using AdvanTech Subfloor Adhesive for the glue, as it's two to five times stronger than the standard adhesive products.
»When closing up the extension, we explained to Toby that the envelope of her house is extremely important. Architects and contractors will typically use a half-inch piece of plywood and then seal it with Tyvek. If you're doing it this way, we recommend Blueskin, which is easier to install correctly and gives you a tighter seal. However, in the past few years, we've started having our architects implement a product called the Zip System into their plans. This is an all-in-one house enclosure, so you don't need to sheath your house with plywood, and you can forget about the Blueskin and Tyvek. At the same time, you're also getting a superior product for the same amount of money.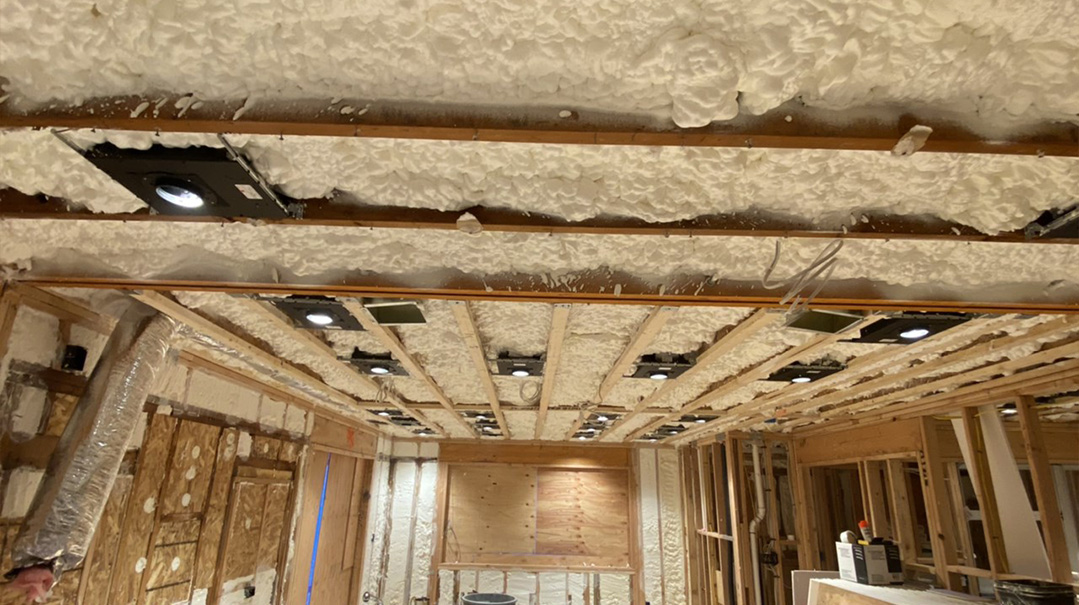 To seal Toby's home from the inside, we used spray foam on her interior and exterior walls as well as on her roof rafters. While spray foam is more expensive than your typical batt insulation, it will save you money in the long run. I could tell Toby was a little skeptical. But a few months later, she called us to say that she hardly needed to run her heat in the winter, and her energy bills were cut in half from what she was previously paying, even with the added footprint of her house.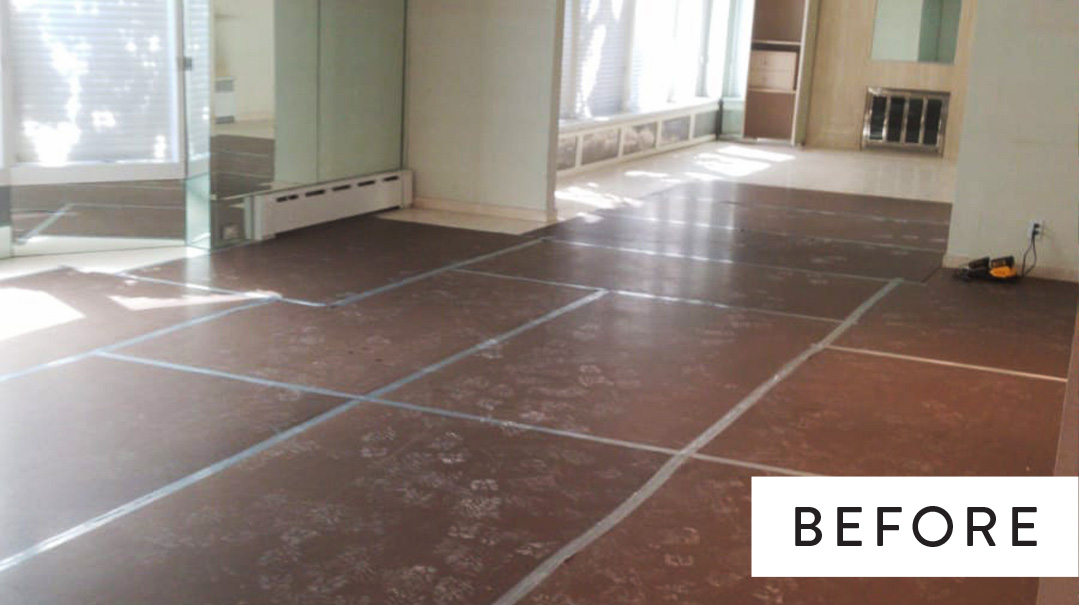 The Interior
After finishing the extension, we went to work inside the house.
When you have carpet throughout a house, the first thing you always want to look for is whether there's wood flooring underneath it. Most of these older houses will have 2.75-inch wide planks of red oak, and after ripping out Toby's carpet, that's exactly what we found.
These last few years, the price of wood, including hardwood flooring, has gone up astronomically. We explained to Toby that when you have 3/4-inch thick floors, you're able to sand it down multiple times and re-apply a stain to get the desired color for less than half the price. She was very happy to hear this.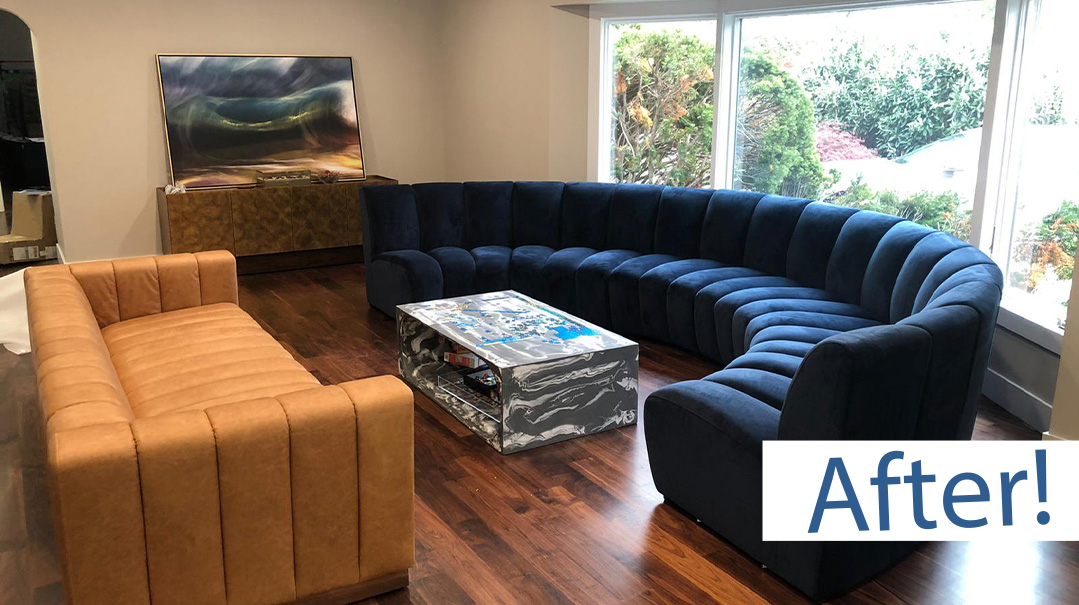 Note: Sometimes you may envision a color that's not sold in your standard store, and your flooring professional may say they don't sell it. Don't take that for an answer! You can always mix a few colors or use bleach to get the color your heart desires.
Bathrooms
Next thing we did was renovate Toby's bathrooms. After demolishing, we saw that the original contractor had not waterproofed the rooms correctly, and this was causing the leaks.
There are many products out there for waterproofing. Here's what we recommend:
»We like to use the Kerdi Board system made by Schluter, which implements a pre-sloped plan and is applied directly to the plywood and studs, leaving very little room for error. We find this system offers a far superior product than your conventional vinyl lining. In addition, when installed correctly, Schluter provides you a lifetime guarantee of no leaks.
»Schluter also manufactures shelves, niches, and benches for showers all made out of foam, so your contractor doesn't need to frame out these items. This saves time and money and guarantees perfection.
»We then told Toby that we were going to add one extra layer just to be safe. We applied a product called Hydroband, which is a liquified waterproofing that you apply by painting. This extra layer is not technically required, but we like to go the extra mile.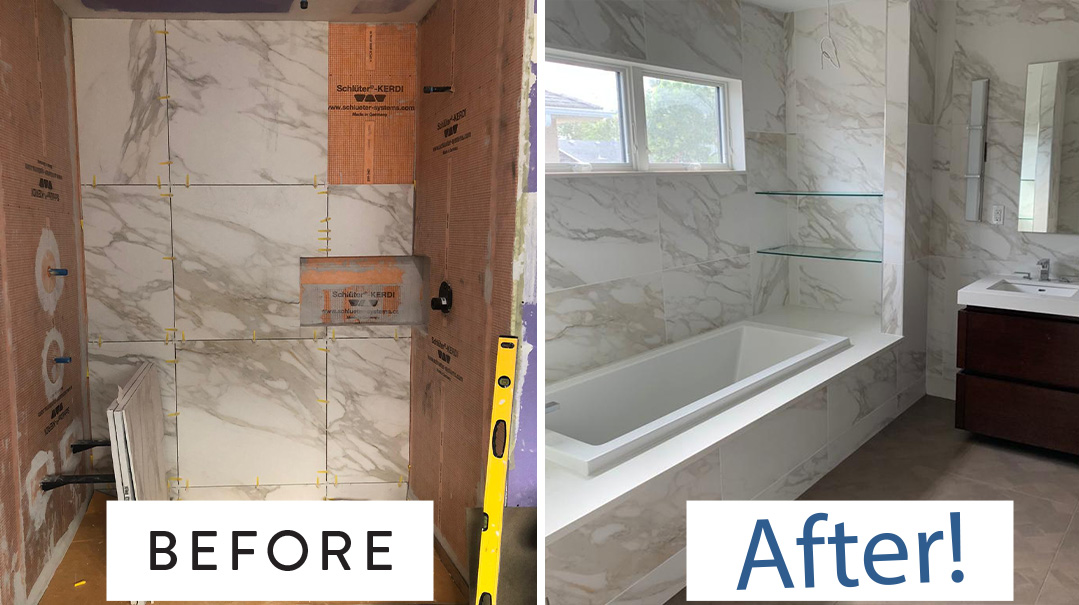 There are many different kinds of construction, from residential to commercial. Whether you're renovating a kitchen or you're going with a ground-up custom home, the one piece of advice I will leave you with is this: Make sure your contractor, architect, and designer are on the same page from the start of the project. In practice, this means having your designer and contractor being part of the process of putting your plans together. Your budget will be a lot tighter, and you will be using material that is well built, cutting edge, and energy efficient. And best of all, your job will run smoothly, as was the case with Toby.
David Feldman and Samuel David are the co-owners of King David's Contractors, a premier general contracting company that specializes in high-end residential and commercial properties. Contact them at kingdavidscontractors.com or 516-274-8008.
(Originally featured in Family Room, Issue 26)
Oops! We could not locate your form.
>