| From My Table |
From my Table: Tishrei 5782
| August 17, 2021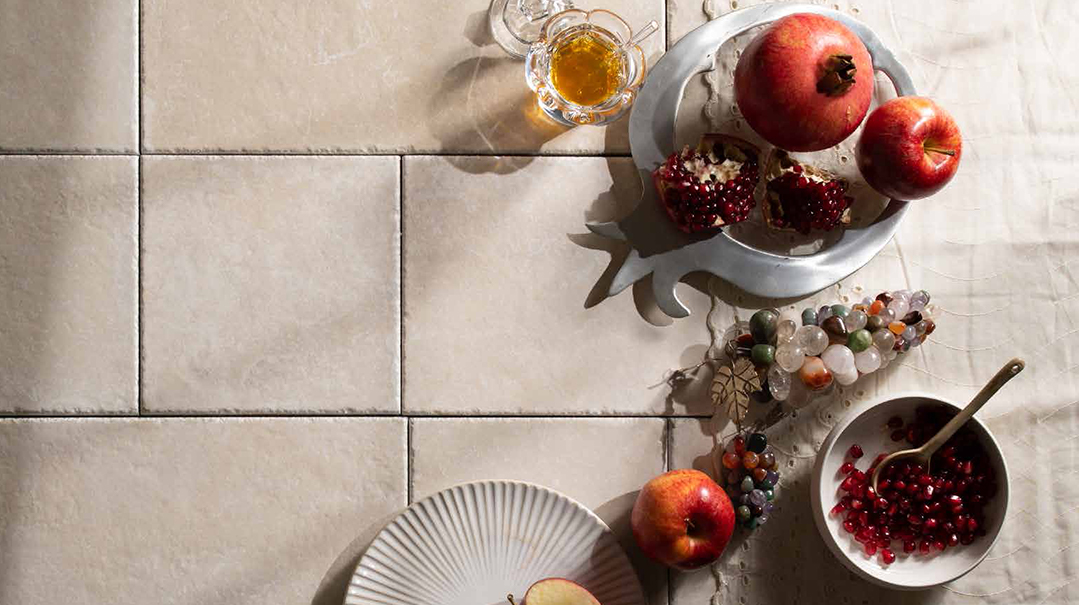 There was a time, back when I still lived in Israel, that I did the food styling for our photo shoots. This was years ago; I can't imagine having the time for that these days. Most of the props I owned have long been given away (tangent warning, Renee Muller just found a box of props I gave her seven years ago that are shockingly still at the height of food-styling trends, go figure!).
There was one odd thing that I held onto, just in case I ever needed it again — a tiny tea infuser. It was in the shape of a house, with the word "tea" spelled out on it in little holes. I thought it was charming, and one of a kind, and I held onto it — just in case. I haven't used it once in ten years.
On a recent drawer purge, I held the tea infuser in my hand for a minute, debating if I should throw it out once and for all. My mind went back and forth between You can get one on Amazon if you ever need it to It's so small, just keep it, and then back to Eh, you haven't used it in ten years.
I kept it. I'm not sure why, but I think it's because it was small enough not to offend me and while I usually tend to throw everything out, sometimes throwing it back to a bygone chapter is something that should be embraced. Also, You can buy anything on Amazon these days kind of takes the sentimentality out of everything.
We've watched many food trends come and go, and yes, we tap into them, but Yom Tov isn't Yom Tov without our timeless traditional foods. I call these foods "anchors." Our Yom Tov tables are a mix of old and new — sentimentality, tradition, and newness. The anchor foods make it to the menu before anything else does, and everything else shuffles around them.
Like we have in the past, in this supplement we're giving you a few pages dedicated to recipes that are anchors for Rosh Hashanah and Succos in particular. We couldn't call it a supplement without them. And then we have the new recipes — the ones we spend all that time discussing and testing and styling and shooting — and these recipes will bring newness and freshness to your Rosh Hashanah table and to your simchas Yom Tov, all while anchored by the mainstays.
CHANIE NAYMAN
Food Editor, Family Table
Editor in Chief, Kosher.com

(Originally featured in Family Table, Issue 756)
Oops! We could not locate your form.
>