| From My Table |
From my Table: Steak Fries
| January 24, 2023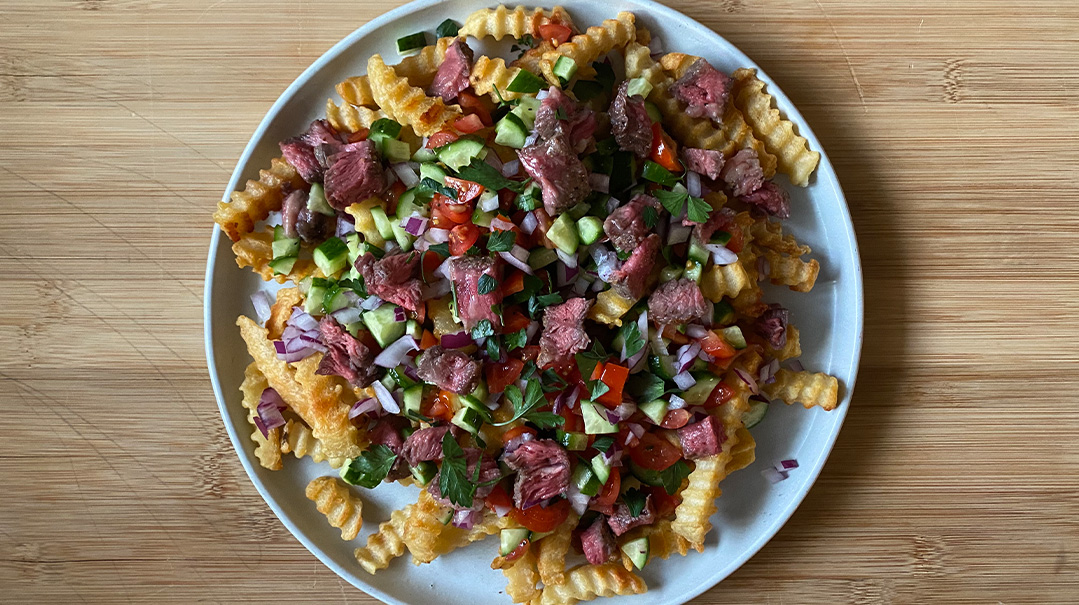 Here's a scenario that happens very often. We go out to eat for a Shabbos meal, and the hostess puts out an excellent meal. I compliment her on everything, and she brushes me off, saying, "Oh, this recipe is from So-and-so, it's not like I made it up or anything. I can't take the credit."
Yet I still hold by my compliment because, aside from the fact that she executed the dish really well, there's also the first step, which is choosing which recipes to make.
There's a certain talent that gets overlooked in the food world: the ability to choose the best recipes. It's not always about developing something fantastic from scratch. Someone who can identify which recipes will be a hit is a hidden gem who doesn't get enough credit in our new-new-new world.
There are even content creators who excel at this. And while it doesn't necessarily fall under the category of creation, it's sharing at its best. Having the good sense to pick something out that you know will be an instant hit takes a lot of people-smarts, visualizing, and execution that I'm always impressed by.
Incidentally, these people often tend to be great gift givers, and I don't think it's a coincidence. They can sniff out a winner, and they aren't looking to reinvent the wheel. They just have good taste — hey, pun intended.
This week, we've selected some stand-out baked goods from talented Israeli recipe contributors that we think you'll love. Not necessarily one-bowl quickies, but these recipes will yield results worthy of being a special dessert for your Shabbos table.
CHANIE NAYMAN
Food Editor, Family Table
Editor in Chief, Kosher.com
Steak Fries
I sprayed fries liberally with oil and baked them according to package directions.
Then I coated a 2-lb fillet steak with salt, pepper, garlic, and a splash of soy sauce and olive oil. I broiled the steak for 3 minutes on each side and set it aside.
I made an Israeli salad with tomatoes, cucumbers, red onion, oil, lemon juice (fresh is best), white vinegar, salt, and pepper. I sliced the steak into small pieces and layered the fries with Israeli salad, steak, and fresh parsley. Served it and watched it disappear.
Great New Product
I just had the opportunity to try the most delicious new product from my friends at Fiber Gourmet. Garden Herb Rice Pilaf was absolutely delicious, and I highly recommend it!
(Originally featured in Family Table, Issue 828)
Oops! We could not locate your form.
>