| From My Table |
From my Table: Purim 5782
| March 8, 2022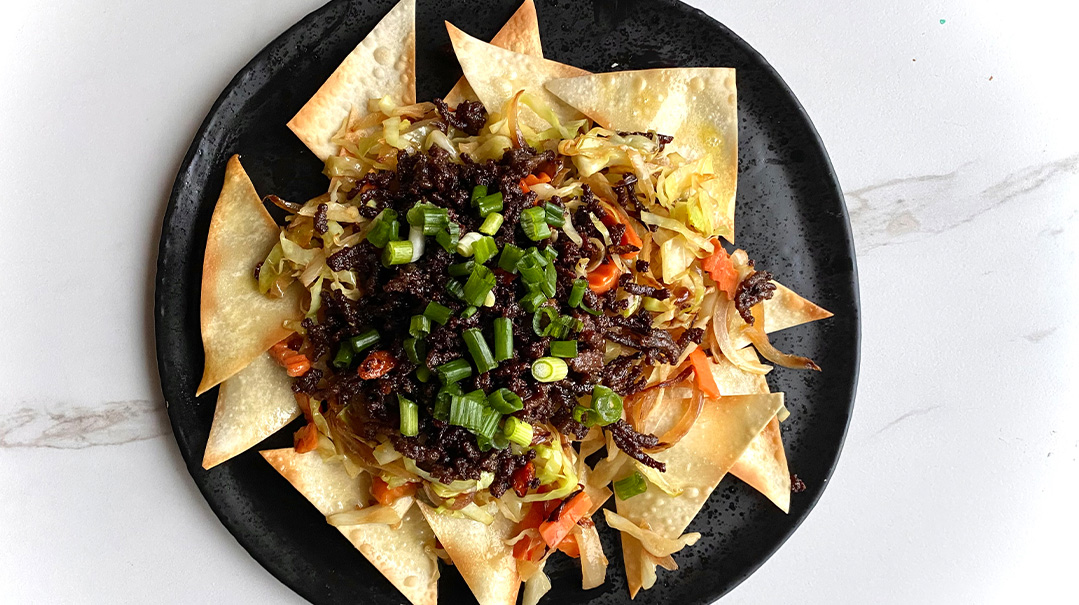 One Purim as a girl, I was standing on the porch of my parents' house with a friend, who handed over her mishloach manos together with an explanation (or rather, an apology) for all the parts of her carefully presented package and their evolution. I couldn't help thinking, Stop worrying so much! I'm happy to exchange mishloach manos, I'm happy you stopped by, and it doesn't matter which brand of chocolate you put in because the other one wasn't available. I'm excited for the chocolate, thanks!
This scenario came to mind recently when I made a number of dishes for Shabbos for a friend who had just given birth. Several things didn't come out the way I expected them to, some due to pretty funny mistakes (like a frozen ginger cube/garlic cube mix-up), and Shabbos was approaching with little time left to redo that much.
I drove over to my friend's house with a long "lol-but-here's-what-happened" text drafted in my head, but then I decided to skip it. Yeah, I might save face for a second, but at the same time, I'd be digging myself into the same hole as my young friend did all those years ago, explaining what had gone wrong with her mishloach manos. As an adult, I caught myself because it's just not necessary.
Purim is a day when we often feel like we're putting ourselves out there with what we're presenting. Our kids' costumes, our mishloach manos creativity and taste-factor, and our Purim seudah impressivity scale. We're all in the same boat, we all have an excuse/explanation on the tip of our tongues at the same time that we don't want to hear yours. All we want is to enjoy the moment with you. Right?
CHANIE NAYMAN
Food Editor, Family Table
Editor in Chief, Kosher.com
Egg Roll Nachos
Alternative title: Undone Eggrolls 2.0. Either way, these will be a super-fun addition to a Purim seudah!
1 large onion, sliced
oil, for sautéing
½ head cabbage + 1–2 carrots, shredded, or 1 bag coleslaw mix
1 lb (450 g) ground meat
½ tsp granulated garlic
⅛ tsp ground ginger
¼ tsp salt
⅛ tsp pepper
1 pkg egg roll wrappers, cut into triangles
sliced scallions
duck sauce (optional)
Sauté onion in oil until lightly golden. Add cabbage and carrots and sauté another 3 minutes, not more! You don't want it to get mushy. Remove from pan and set aside.
Add the ground meat to the pan and sauté until well browned. Season with spices. Remove from heat.
Fry the egg roll triangles in oil until golden on each side. Remove from heat immediately so they don't burn, and place on a cooling rack.
To assemble: Place the egg roll triangles on the bottom of a platter. Layer with the cabbage, then the meat, then the scallions. You can place duck sauce in a squeeze bottle to drizzle on top, but consider the sogginess factor if it'll be sitting for a while!
(Originally featured in Family Table, Issue 784)
Oops! We could not locate your form.
>