| From My Table |
From my Table: Issue 805
| August 9, 2022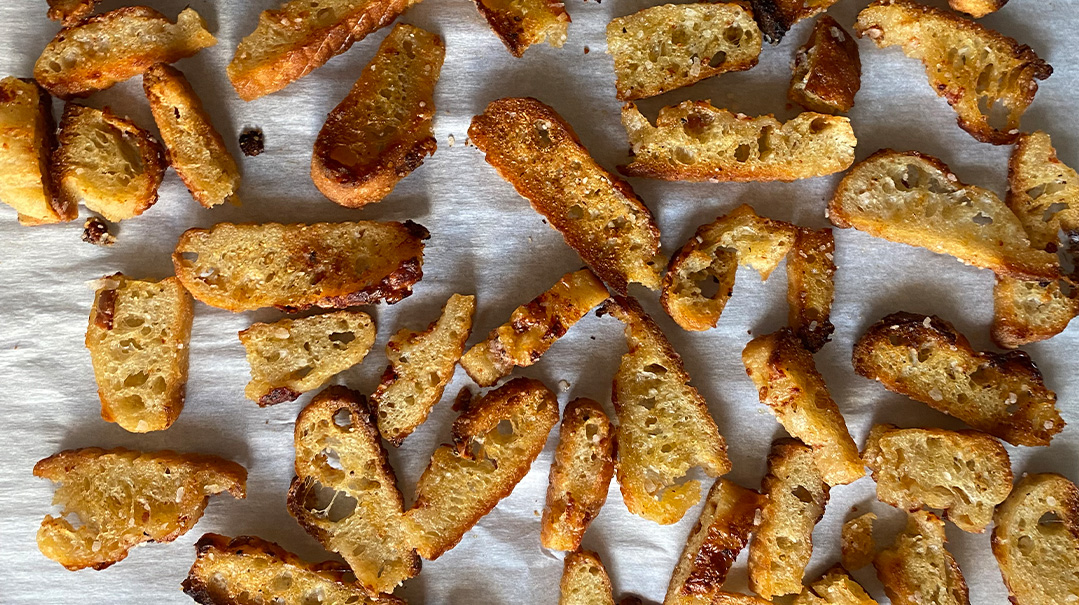 I don't know if this ever happened to you, if you're spontaneous like this, but a few weeks ago I called up my cousin to invite her for a Shabbos meal at 2 p.m. on Friday. I had basically finished cooking my core Shabbos menu, but my cousin, Chava, is purely good company and zero pressure, so the motivation to churn out more food was coming from my enjoying that challenge. I turned up the music, buzzed around the kitchen, and kept roasting, sautéing, and baking till the sun started setting.
The kids? Where were they in the picture? I made up my mind as soon as my ridiculous offer was accepted with a laugh and an "I-can't-believe-I'm-agreeing-to-this" that if I am inviting a cooking party onto myself, it has to be enjoyable. My kids love their cousins, so they had the same motivation I did, and I forced myself to look the other way when someone's Duncan Hines powder erupted onto my freshly cleaned floor.
We made it through that stretch of time till Shabbos, but it still begs the question, was it necessary? Was Erev Shabbos the time and place for that? It was fun, invigorating even. In that moment, what I think I needed to hear was that good is good enough. The Shabbos foods my family enjoys are sufficient for guests, especially if the alternative is Friday-afternoon kitchen activities.
This week, we feature a piece I've been excited about for a long time. We reached out to a mother and her married daughters who host lots of guests every Shabbos. They share their down-to-earth approach to hosting, and what motivates them to get through it. It's so different for everyone, but I think plenty of us can use the reminder that good is good enough.
CHANIE NAYMAN
Food Editor, Family Table
Editor in Chief, Kosher.com
Pizza Chips
This is a great example of creating something from nothing. These pizza crusts always go into the garbage, and it kills me every time. As a complete side note, I have always loved bagel chips, and this reminds me a lot of those.
First, neatly remove pizza from the crust before eating. Then, using a very sharp knife, cut each crust into slices. Toss  the crust slices with oil, salt, pepper, garlic, and if you'd like, Parmesan.
Bake  at 450°F for approximately 20 minutes.
So Swap It
Here are some common substitutions for everyday cooking:
Juice of 1 lemon = (approx.) 3 Tbsp lemon juice
1 Tbsp Balsamic vinegar = 1 Tbsp red wine vinegar +1 tsp brown sugar
White wine = chicken broth for savory, apple juice for sweet
1 cup margarine = 1⁄8 cup oil
1 tsp baking powder = 1⁄2 tsp cream of tartar + 1⁄4 tsp baking soda
Vanilla extract = any bourbon, rum, or brandy
(Originally featured in Family Table, Issue 805)
Oops! We could not locate your form.
>