| From My Table |
From my Table: Issue 799
| June 28, 2022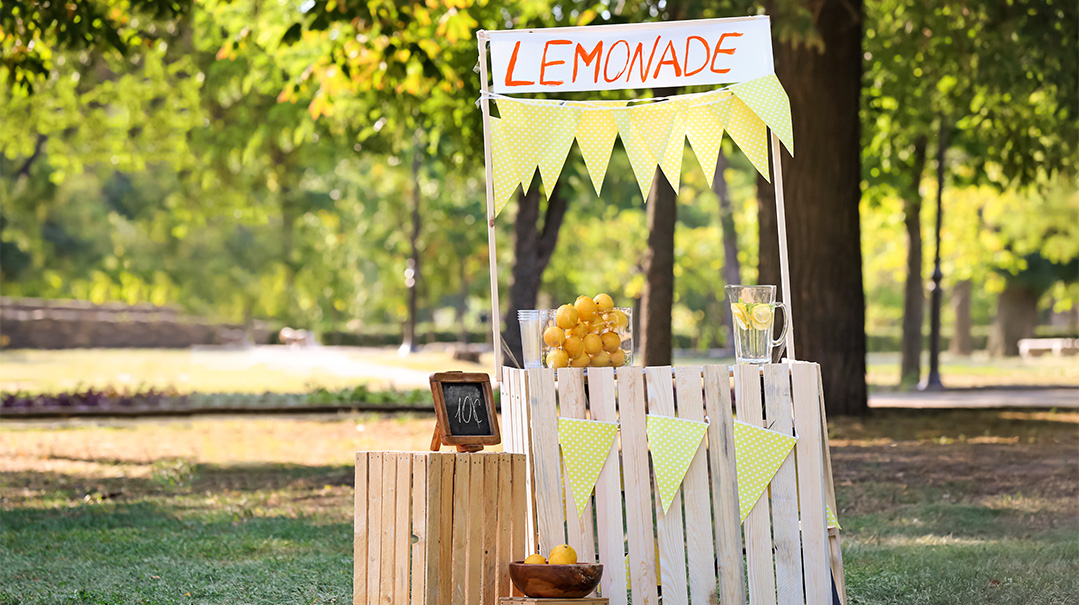 Hi everyone, I'm baaack! It was a hiatus for good things, baruch Hashem, as I was on maternity leave. Actually, maybe now would be a great time to spill the beans on my most frequently asked question — no, I'm not a grandmother! (The number one thing people assume about me before they meet me!)
It's been a priceless opportunity to pause for a minute and consider the way I want things to look in my home. For starters, I needed certain nagging to end. I'll give you a (belabored) example. It's finally the summer, and everyone's thrilled to be outside, including running in and out without shoes and jumping on the trampoline in brand-new socks, all day long. Maybe it's just me, and this is a highly specific pet peeve, or maybe other mothers don't mind the black bottoms, but it drives me crazy. So we set up a designated area near the trampoline for Air-Time-type socks, but I was just an annoying broken record reminding everyone all the time. I just wasn't winning this socks battle.
Maybe I was a bit slower on the uptake and this is what all of you have been doing all along, but one day it occurred to me that I can buy peace this summer for an extra $100. That's a steal for a few extra pairs of socks and no more nagging. I can't make this kind of cheshbon for everything I need to be reminding everyone of all year long, but ever since I came to that realization, "socks" have become representative of a fresh mindset that was the result of my pause.
In general, summer is a two-month-long pause for me. I can't get enough of this spring fever that carries me through September. It's the same three meals a day, go brush your teeth, and endless laundry as the rest of the year, but it's not the same, it's just different.
There's no better mascot of summer than the grill, with it keeping the heat outside and going on an endless cycle of proteins with no one getting bored. Here's the thing about grilling: it begs you not to walk away unless you like burned food. It requires you to be present for a minute.
And that's the kind of pause I need to carry me through the year.
CHANIE NAYMAN
Food Editor, Family Table
Editor in Chief, Kosher.com
Lemonade for Sale
YIELDS 1 LARGE PITCHER
1 cup sugar
4 cups water, divided
1 cup lemon juice (freshly squeezed is best if you can!)
ice
In a small saucepan over low heat, dissolve sugar in 1 cup water. Allow to cool. (This can be done in advance and left out for a few hours.)
Add remaining ingredients to the pitcher with loads of ice to chill.
Limonana
My son suggested I start my own lemonade stand selling limonana for the women. I just can't see myself bug-checking all those mint leaves! It's delicious though, and here's how I do it.
For a 16-oz (2-cup) Bullet blender bottle:
Dissolve 2–3 Tbsp sugar in a minimal amount of hot water. Fill cup halfway with ice. Add juice of 2 lemons (about 6 Tbsp–1⁄2 cup), 4–5 mint leaves, and 1 cup water.
Blend and enjoy!
(Originally featured in Family Table, Issue 799)
Oops! We could not locate your form.
>